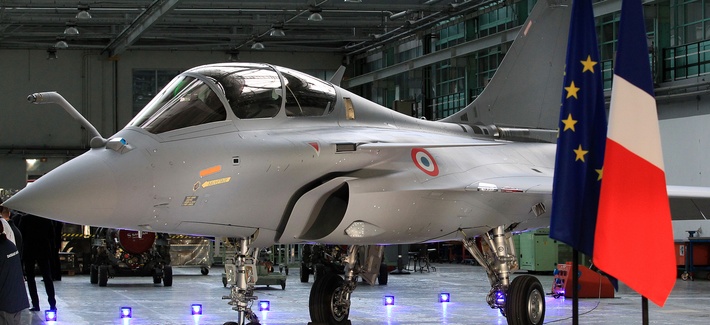 Donald Trump has pledged to bring jobs back to the U.S. from overseas, but if elected president the Republican frontrunner might send thousands of American defense jobs to Europe.
U.S. defense industry and national security analysts are expressing concerns that a President Trump might prompt Middle Eastern and other military allies to seek arms elsewhere.
"President Trump may prove offensive to Islamic states and those countries could seek alternative sources of weapons systems," Byron Callan, an analyst with research firm Capital Alpha Partners wrote in a recent report. "European firms could benefit if countries seek to reduce U.S. defense dependence."
That means billions of dollars that would go to American firms — Lockheed Martin, Boeing, Northrop Grumman, Raytheon, and others — could shift to European arms makers, such asBAE Systems, Airbus, Thales, and Finmeccanica.
In recent years, foreign sales have been key for many arms makers, particularly as U.S. weapon sales have slowed. The war against the Islamic State group, or ISIS, has also boosted arms deals in the Middle East. Now defense industry watchers worry that a Trump administration could be bad for business.
Read more at
DefenseOne
Related Posts:
The views expressed herein are the views of the author exclusively and not necessarily the views of VT, VT authors, affiliates, advertisers, sponsors, partners, technicians, or the Veterans Today Network and its assigns. LEGAL NOTICE - COMMENT POLICY
Posted by
GPD
on March 10, 2016, With 3072 Reads Filed under
Military
. You can follow any responses to this entry through the
RSS 2.0
. Both comments and pings are currently closed.
Comments Closed