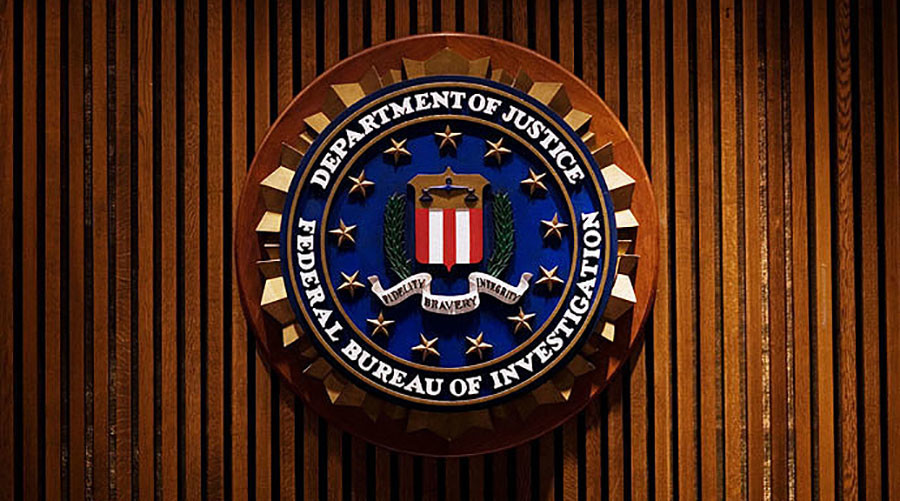 Editor's note: Some FBI agents up in arms over use of "marginal types" like Webb, Santilli and Jones.
FBI documents sought after in Freedom of Information Act requests for the last year are now available, thanks to a leak to the Intercept. They lay out secret rules for collecting phone records of journalists, bypassing normal judicial processes.
The documents, published Thursday, outline how FBI agents would utilize National Security Letters in obtaining journalists' phone records. They date back to 2013, the same year the agency's overseer, the US Department of Justice, amended its standards for subpoenaing for such records.
However, the newly leaked papers are marked "last updated October 2011," and they seem to conflict with DOJ policy as well as reveal information that many say never should have been secret in the first place. Document below hyperlinked:
The FBI's National Security Letters, or NSLs, are used like search warrants, but unlike a normal warrant, they are not signed off on by any judge or court. They are approved in-house without even a requirement to notify the target. For the purposes of these documents, that means not even the news organization employing the journalist would necessarily be informed. Furthermore, they nearly always come with some form of a gag order, preventing the target from talking about their NSL case.
Getting an NSL authorized typically requires the signatures of the FBI's general counsel and its National Security Branch's executive assistant director as well as other chain of command OK's following the agent making the request, the Intercept reported. That is, as long as the NSL is deemed "relevant" to an investigation pertaining to national security.
Except in investigations over a leak, such as how these FBI documents came to be available, when the purpose of an NSL is "to identify confidential news media sources," according to the documents, the general counsel and executive assistant director defer to the DOJ National Security Division's assistant attorney general. To identify a leaker, however, the DOJ is not needed for NSL approval.
The Freedom of the Press Foundation sued the DOJ for a more complete release of these rules, since they had previously been divulged under ample redaction in 2011, along with the rest of the FBI's Domestic Investigations and Operations Guide, or DIOG.
"These supposed rules are incredibly weak and almost nonexistent — as long as they have that second sign-off they're basically good to go," Trevor Timm, the executive director of the media advocacy group told the Intercept. "The FBI is entirely able to go after journalists and with only one extra hoop they have to jump through."
FBI spokesman Christopher Allen gave little comment to the Intercept, only to say the agency was "very clear" that "the FBI cannot predicate investigative activity solely on the exercise of First Amendment rights."
Press advocates have criticized President Obama's administration harshly, as it has pursued more cases, including under the Espionage Act, against publishers, leakers and reporters than prior administrations.
In 2013, in response to backlash over its seizing the phone lines of the Associated Press and keeping tabs on Fox News's James Rosen, the DOJ released new "Media Guidelines" that conveyed a tightening up of the practices. The information just leaked to the Intercept, though, "makes a mockery" of those guidelines, the Freedom of the Press Foundation wrote Thursday.
It is important to note that NSLs are covered by rules wholly separate from the DOJ's media guidelines.
Efforts on Capitol Hill to loosen restrictions on NSLs have failed recently, but only by slim margins, and the fight does not seem to be letting up. An amendment to a Senate criminal justice funding bill failed last week by just two votes, while this past Monday, a similar amendment allowing the FBI to demand email header information, web browser history, social media account access and other metadata was blocked by Senator Ron Wyden (D-Oregon), Reuters reported.
_________________
ATTENTION READERS
We See The World From All Sides and Want YOU To Be Fully Informed
In fact, intentional disinformation is a disgraceful scourge in media today. So to assuage any possible errant incorrect information posted herein, we strongly encourage you to seek corroboration from other non-VT sources before forming an educated opinion.
About VT
-
Policies & Disclosures
-
Comment Policy
Due to the nature of uncensored content posted by VT's fully independent international writers, VT cannot guarantee absolute validity. All content is owned by the author exclusively. Expressed opinions are NOT necessarily the views of VT, other authors, affiliates, advertisers, sponsors, partners, or technicians. Some content may be satirical in nature. All images are the full responsibility of the article author and NOT VT.