By Gordon Duff, Senior Editor
Katherine Frisk is a major VT jewel and a good friend. We work together daily and she heads VT's research group on religion and belongs to the history group as well, the top investigatory bodies in world journalism.
Her work today is an amazing one, but we will throw out a challenge to assumptions she has reached in error, while her other aspects are among the best supported and most comprehensive written anywhere.
Let's talk about George Soros. His ties to Israel and the Neocons is pure disinformation. He is a noted enemy of Zionism and longtime supporter of the progressive agenda Bernie Sanders presented. This is his real political view, one he has spent endless millions to support, fighting Wall Street and the Israel lobby for years. 
What is said about him partially true, yes he is Jewish and from Hungary. No, wasn't a Nazi in WW2, this is pure internet bunk planted for the unwitting by the Neocon bloggers who sucker so many like Fetzer.
Brzezinski, the same. He is hardly Black Nobility. He is progressive, liberal democrat, fanatically anti-zionist and he is really attacked because he helped VT shut down Wikileaks, the Israeli intelligence scam back in 2010. He represents the anti-Rockefeller end of the CFR and is the most powerful voice against Neocon wars. Katherine has this 100% wrong because her sources are all Neocon right wing sites that scam the unwitting and she knows nothing about American politics.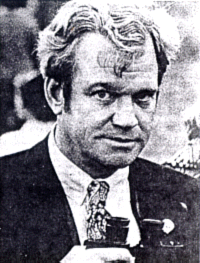 Then we go for Mrs. Clinton. We forget that the Neocons funded by Richard Mellon Scaife tried to derail the Clinton presidency. Scaife was a lifelong Nazi and went after the Clintons, both of them, as enemies of the regime Katherine has totally wrong.
When Hillary warned the world of the "great right wing conspiracy," it was the first and only time anyone stood up to the Black Nobility, not just the Dutch but Belgians as well, the old Habsburgs (real spelling) and the KM.  Suggest Preston James, Ben Fulford and Michael Shrimpton's world view be incorporated, all are correct and would add real depth to this.
The Clinton email "scandal" was entirely fabricated by the Zionist lobby that sees Bill Clinton as a huge threat, particularly after mob run Roy Cohn stooge, Donnie Trump, pledged to scrap all US efforts to contain Israel's war crime agenda. She got none of that.
Oversimplification and reliance on spin, rumors and utter fabrications without checking sources is a serious problem. Katherine is our best scholar, but goes "sourceless" with no background when it comes to US politics and the real background on some of these groups.
The real conundrum comes with Vickie Nuland, Neocon front within the State Department. How did she get there? She is the one who set up the Ukraine coup and she is a political enemy of Brzezinski and Soros.
By enemy, I mean "blood enemy."
There is also the well-established hatred of Obama by the Israel/Zionist lobby. Katherine again uses Zionist sources entirely without checking facts. She has no idea how powerless an American president is and has ascribed totally wrong politics and has fallen into the same trap Fetzer drowned himself in when he got tied to Alex Jones and the Neocon/Zionist propaganda machine.
I know I will get a trip to the woodshed from Katherine after this, but her work is too important to see her suckered by 3rd rate propaganda.
We at VT are at open war with the Black Nobility, not just over Keshe, but Syria and Ukraine as well. We are digging into their closet and we don't find Hillary or Brzezinski or Putin or Soros there.
It is this simple. If you read material financed or written by people you hate and because you like the idea that it makes you feel powerful to have "secret information" that sounds conspiratorial, no matter how wrong it might be, and you choose to believe it anyway, YOU ARE PART OF THE PROBLEM.
I work in the real world, I deal with national leaders, I see real dead people, real suffering and don't spend all my time in my mother's basement doing the Walter Mitty thing. I don't peddle half-baked conspiracy books and don't allow myself to be blackmailed, threatened or paid off like pretty much everyone else who claims to be independent media.
This is a gutless lot with a few exceptions, Rense maybe, the VT gang, only a couple of others. The rest pander, kiss ass and are bought and sold like whores.
It is Trump that is the "Zionist whore" of all time. Problem is, he pushed himself to the front of the trough when it wasn't his turn. Try googling "trump cohn."
When I talked with Rense yesterday afternoon, he was unaware that Roy Cohn was Trump's mentor. When he found out, he nearly had a heart attack.
Want a real world connection between Trump and the Khazarian Mafia? It takes 5 minutes.
Then look into who really financed the childish email scandal and wonder why the millions spent on that couldn't have been spent on 9/11 or in jailing all the Republicans, including many on the Clinton investigation, for their role in organized crime.
____________
Gordon Duff posted articles on VT from 2008 to 2022. He is a Marine combat veteran of the Vietnam War. A disabled veteran, he worked on veterans and POW issues for decades.
Gordon is an accredited diplomat and is generally accepted as one of the top global intelligence specialists. He manages the world's largest private intelligence organization and regularly consults with governments challenged by security issues.
Duff has traveled extensively, is published around the world, and is a regular guest on TV and radio in more than "several" countries. He is also a trained chef, wine enthusiast, avid motorcyclist, and gunsmith specializing in historical weapons and restoration. Business experience and interests are in energy and defense technology.
ATTENTION READERS
We See The World From All Sides and Want YOU To Be Fully Informed
In fact, intentional disinformation is a disgraceful scourge in media today. So to assuage any possible errant incorrect information posted herein, we strongly encourage you to seek corroboration from other non-VT sources before forming an educated opinion.
About VT
-
Policies & Disclosures
-
Comment Policy
Due to the nature of uncensored content posted by VT's fully independent international writers, VT cannot guarantee absolute validity. All content is owned by the author exclusively. Expressed opinions are NOT necessarily the views of VT, other authors, affiliates, advertisers, sponsors, partners, or technicians. Some content may be satirical in nature. All images are the full responsibility of the article author and NOT VT.