Editor's note:  This year, one of our defense companies worked on an Ohio case involving a charge of vehicular homicide in support of a local attorney who also happens to be one of my friends.
I have some experience with such things, and by "things" I mean totally crooked small town cops and a corrupt prosecutor.
You see, cars have computers that register how the brakes, steering wheel and and accelerator are used prior to impact.
We had a case where police claimed a driver had fallen asleep and crossed the double line, killing one and injuring another.
When Budapest based teams entered the car data and built a physics based full detail animation, normally something that is unavailable, costing up to $100,000, we found something different had happened.  There was a third car, police lied about that.
The driver of the car with the fatality was stoned on sedatives and legally "triple drunk" but a "beloved local" and the defendant was an "out of towner."
Police claims, when subjected to physics, had cars moving sideways like the magic bullet from the Kennedy assassination (John).  When their "professional" reconstruction was subjected to real physics, the cars tumbled end over end.
America's jails are filled with innocent people subjected to police and prosecutorial corruption.  With a major criminal in the White House, with business deals that have included a range of felonies from money laundering for the Russian mob, to mob hits to massive investor fraud, it is clear that there are two separate kinds of justice in the US with so many clearly above the law.  The story below is typical, I have seen it dozens of times personally:
Two separate juries in Los Angeles and Baltimore have awarded multi-million dollar settlements to two innocent men wrongfully convicted of murder after police were found to have withheld evidence and pressured witnesses to testify against them.
Frank O'Connell

After spending 27 years behind bars for a murder he didn't commit, Frank O'Connell was awarded a $15 million payout by the Los Angeles County Board of Supervisors on Wednesday, the largest single-plaintiff settlement in the past 10 years.
"This brings a sense of closure. It's been a long road," O'Connell said, according to KTLA. "It'll be a new beginning for me, and I can really start my life over. I can't make up for the time that was stolen from me, but I can take positive action with what's left."
O'Connell was arrested in 1984 for the fatal shooting of Jay French, the ex-husband of a woman with whom O'Connell was having an affair.
Jeanne Lyon, French's ex-wife, told detectives that O'Connell moved in with her the summer before the shooting. At the time, Lyon was fighting a custody battle with her ex-husband, and her friends told detectives she had talked about killing French to gain custody.
One neighbor picked O'Connell out of a lineup and said that French, when he was dying, identified the shooter as the "guy in the yellow Pinto," according to CBS News. Another neighbor told detectives that he had jump-started O'Connell's Pinto and seen him kissing Lyon.
At the age of 27, O'Connell was sentenced to 25 years to life in prison.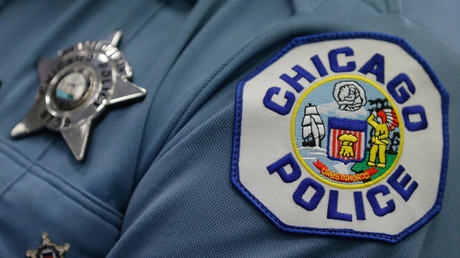 15 prisoners have convictions thrown out in Chicago over crooked cops
During his 27 years in prison, O'Connell never admitted to the shooting, even when the parole board said his doing so was the only way to make them consider granting him parole.
"I said I would never come in and lie to you and admit to a crime I didn't commit. I will spend the rest of my life in here and die before I do that," Frank says he told the parole board, according to ABC News.
While O'Connell was in prison, investigators for Centurion Ministries, a nonprofit group that claims to be the first organization in the world dedicated to the vindication of the wrongly convicted, discovered prosecutors failed to disclose exculpatory evidence during his original trial.
Detectives also received an anonymous tip that Lyon paid a hitman to kill her ex-husband. Lyon has denied any wrongdoing.
The witness who identified O'Connell also recanted and said he felt pressured by detectives to identify O'Connell as the gunman. The eyewitness is partially sighted and was 40 feet away when the shooting took place.
In 2012, a judge determined O'Connell should be released after ruling the detectives improperly influenced witnesses and failed to allow the defense access to evidence.
"There was a deliberate effort to misrepresent the interviews of witnesses in this case," Ronald Kaye, O'Connell's attorney, said, according to ABC News. "This was no mistake … this was an effort to essentially defraud the court."
Frank and his family filed a civil lawsuit against the Los Angeles County Sheriff's Department after his conviction was overturned. The county spent nearly $1.4 million defending the Sheriff's Department before agreeing to a $15 million settlement.
"I'm a little disappointed I never got an apology, and I realize it may never happen, but I don't carry it with me," O'Connell said, according to the Los Angeles Times.
Sabein Burgess
A federal jury awarded Sabein Burgess a $15 million payout on Tuesday in his lawsuit against the Baltimore Police Department and two detectives. Burgess spent nearly two decades in prison for a murder he did not commit.
"I'm very happy for the verdict. But my losses were so severe. I lost my father and my grandma while I was locked up. I had a daughter born within days of my trial, and when I came out she was 19 ½ with two kids. The one thing I had for all those years was the truth. They couldn't take that away from me," Burgess said, according to the Associated Press.
In 1994, police found Burgess holding his dead girlfriend in his arms, according to the National Registry of Exonerations, a law school project that tracks exonerations in the US.
Burgess told police that he left the house to return some videos and fill up his gas tank. When he returned, he said that he found his girlfriend, Michelle Dyson, had been shot in the chest and head.
At his trial, a Baltimore police laboratory technician testified that Burgess had gunshot residue on his hands.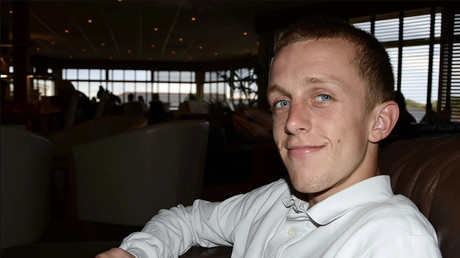 The prosecution contested Burgess's statements, saying the car's tank was not filled and there were no videotapes found. The defense did not call any witnesses.
After a two-day trial, Burgess was convicted of first-degree murder and sentenced to life in prison.
In 1998, Charles Dorsey, a prisoner serving 45 years for attempted murder and armed robbery, wrote several letters to Burgess's mother and his trial lawyer, confessing that he was the one who had murdered Dyson. Detectives interviewed Dorsey, who told them the caliber of the gun used to murder Dyson, as well as where she was shot, but they concluded that he did not know other details that the killer would have known.
In 2011, the Mid-Atlantic Innocence Project uncovered evidence that the prosecution had not turned over documents to Burgess's trial lawyer. Included in the documents was an interview police had with Dyson's 6-year-old son Brian, who said that he saw someone order his mother to go to the basement.
In 2012, Brian signed an affidavit stating that he saw two men take his mother to the basement and neither of them was Burgess. One of the men was a person of interest in the case.
Charges were dismissed in 2014, and Burgess was released. The next year, he filed a federal civil rights lawsuit against the Baltimore police department and two homicide detectives for wrongful conviction.
Burgess accused the Baltimore Police Department and two homicide detectives, Gerald Goldstein and Steven Lehman, of fabricating the gunshot residue evidence to convict him.
His lawsuit said that his case was the result of "policies and practices of pursuing wrongful convictions through reliance on profoundly flawed investigations," according to the Associated Press.
Baltimore City Solicitor Andre Davis told the Baltimore Sun that the city plans to appeal the decision, saying the money awarded to Burgess would be "a regrettable and unanticipated hit on the budget."
"There will be an appeal without question," Davis told the Sun. "We really thought we had a very strong case on the facts and the law."
Gordon Duff posted articles on VT from 2008 to 2022. He is a Marine combat veteran of the Vietnam War. A disabled veteran, he worked on veterans and POW issues for decades.
Gordon is an accredited diplomat and is generally accepted as one of the top global intelligence specialists. He manages the world's largest private intelligence organization and regularly consults with governments challenged by security issues.
Duff has traveled extensively, is published around the world, and is a regular guest on TV and radio in more than "several" countries. He is also a trained chef, wine enthusiast, avid motorcyclist, and gunsmith specializing in historical weapons and restoration. Business experience and interests are in energy and defense technology.
ATTENTION READERS
We See The World From All Sides and Want YOU To Be Fully Informed
In fact, intentional disinformation is a disgraceful scourge in media today. So to assuage any possible errant incorrect information posted herein, we strongly encourage you to seek corroboration from other non-VT sources before forming an educated opinion.
About VT
-
Policies & Disclosures
-
Comment Policy
Due to the nature of uncensored content posted by VT's fully independent international writers, VT cannot guarantee absolute validity. All content is owned by the author exclusively. Expressed opinions are NOT necessarily the views of VT, other authors, affiliates, advertisers, sponsors, partners, or technicians. Some content may be satirical in nature. All images are the full responsibility of the article author and NOT VT.