The US Department of Veterans Affairs has a history of hiring doctors with dodgy pasts and malpractice claims – even when those appointments are deemed illegal by federal law, according to an investigation by USA Today.
It centers on neurosurgeon John Henry Schneider, who had accumulated more than a dozen malpractice claims and settlements in two states, including serious cases alleging he made surgical mistakes that left patients dead, paralyzed or maimed.
The neurosurgeon's medical license was revoked by the state of Wyoming after one of his patients died. After that, Schneider applied for a job at a Department of Veterans Affairs (VA) hospital in Iowa City, Iowa. The hospital didn't seem to blink at Schneider's past, despite the neurosurgeon disclosing his license revocation and malpractice claims against him.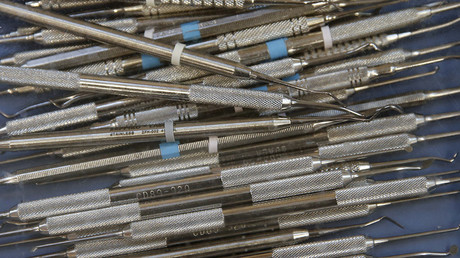 VA dentist may have infected veterans with HIV, hepatitis
Schneider was hired at the hospital in April on a salary of $385,000, with the VA stating that he disclosed "all the issues" on his application and was hired after a "group of his medical peers thoroughly reviewed" his file and "approved his competency." However, it wasn't long before his patients in Iowa City also began suffering complications.
One of those patients was 65-year-old Richard Joseph Hopkins, who died after Schneider performed four brain surgeries on him in four weeks. The first surgery was to remove a benign brain tumor, while the other three were to deal with post-op issues.
However, Schneider denies that he did anything wrong, calling Hopkins' case a "tragic" example of a patient developing two brain bleeds and fluid build-up, each of which required an additional surgery. "I've had a great run at the VA with zero issues," he said. "Have I had to take patients back (for surgery) for post-op infection? Yes. I mean, I can't prevent every infection."
However, the neurosurgeon never should have been in a position to be performing the brain surgeries in the first place, because his appointment never should have happened. Federal law deems it illegal for the VA to hire physicians who have had their licenses revoked by state boards, even if they hold an active license in another state. In the case of Schneider, his license was revoked by Wyoming but he still had a valid license in Montana.
USA Today identified 15 malpractice complaints against Schneider. Of those, four were settled and two were dropped by plaintiffs. Six others were deemed valid by a trustee after the neurosurgeon filed for bankruptcy in 2014, according to court records. The trustee rejected the other three claims.
VA spokesman Curt Cashour said agency officials provided the Iowa City hospital with "incorrect guidance" regarding Schneider's hiring, while declining to elaborate. Cashour said the VA will look into whether other doctors have also been improperly hired.
Felonies & sexual misconduct
Schneider wasn't the only provider to be hired under questionable circumstances, nor was the Iowa City hospital the only facility to make such a mistake. A VA hospital in Muskogee, Oklahoma, hired psychiatrist Stephen Lester Greer, who had multiple disciplinary actions against his medical license, including for sexual misconduct.
Hospital officials were aware of his past but hired him anyway, on the condition that he would be closely monitored during his probation period, according to internal documents cited by USA Today. Greer went on to have sex with a patient, and pleaded guilty in August to witness tampering for trying to persuade the patient to lie about the incident to federal investigators.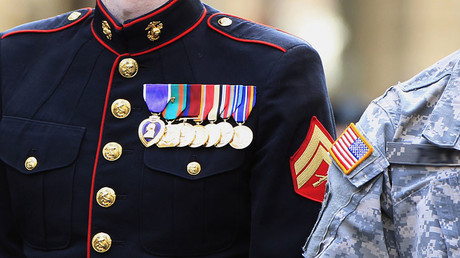 Over 125,000 veterans denied benefits by the VA – report
Meanwhile, a VA clinic in Lafayette, Louisiana, hired a psychologist to work at the facility after he had revealed previous felony convictions on his application, according to internal documents. However, the VA didn't run a background check until a year after he started working at the clinic. That background check ultimately revealed eight arrests, including for burglary, drug dealing, and reckless driving resulting in death.
Even so, the VA allowed the psychologist to keep practicing until two years ago. He was eventually fired earlier this year after the agency received multiple complaints about patient mistreatment. An internal investigation deemed him a "direct threat to others [and] to the Department's mission."
In the neighboring state of Mississippi, a VA hospital in Jackson hired ophthalmologist Daniel K. Kim, even after he had been sanctioned by licensing authorities in Georgia. Following his appointment by the VA, he allegedly implanted a wrong lens in a World War II veteran's eye. He has denied any wrongdoing, and an internal investigation suggested a nurse assisting Kim caused the patient to go blind.
In Wisconsin, psychiatrist David Houlihan was given a job and promoted to chief of staff two years later, despite the Iowa Board of Medicine previously charging him with engaging in an inappropriate relationship with a patient and taking medications home.
During his time at the VA, Houlihan earned the nickname "Candy Man" for the large amounts of narcotics he prescribed. The VA fired him in 2015 after a 35-year old died from mixed-drug toxicity at the facility. He has denied any wrongdoing, but agreed to give up his Wisconsin medical license earlier this year.
Problem with the system?
While Schneider's hiring was inarguably illegal, others weren't against the law. The VA is given a large amount of authority to decide whether certain applicants who reveal malpractice or criminal issues should be offered a job despite any red flags that may turn up during the vetting process.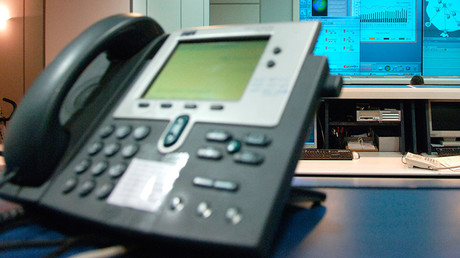 Iraq War veteran committed suicide after emergency hotline went to voicemail
The VA's policies can be deemed attractive for doctors with past malpractice or licensing problems. Clinicians for the agency aren't required to hold malpractice insurance, as the federal government pays out claims using tax dollars. This makes it appealing for those who find it difficult to get such insurance due to past issues.
The USA Today investigation comes less than two months after the outlet revealed that the VA has been concealing mistakes by staff members for years. The reported misconduct included agency managers declining to report trouble practitioners to the National Practitioner Data Bank, making it easy for them to work elsewhere. In addition, it found that providers who have been disciplined are often not reported to state licensing boards.
Hospitals were also found to have signed secret settlement deals that included promises to conceal mistakes. Those mistakes ranged from serious medical errors to inappropriate relationships.
The care received at VA facilities has long been a topic of conversation in the US. In September 2016, Donald Trump made a campaign promise to appoint a secretary for Veterans Affairs whose "personal mission will be to clean up the VA." Trump appointed David Jonathon Shulkin to the post, confirming him in February 2017.
In May 2016, a Senate report slammed the VA for over-prescribing narcotics for patients with PTSD at a Wisconsin hospital, as well as actions taken by the VA's inspector general in response to allegations of wrongdoing. In March of the same year, two whistleblowers at a VA hospital in Pennsylvania said the facility's management retaliated against them for reporting a doctor's loss of cognitive functions in his treatment of patients.
ATTENTION READERS
We See The World From All Sides and Want YOU To Be Fully Informed
In fact, intentional disinformation is a disgraceful scourge in media today. So to assuage any possible errant incorrect information posted herein, we strongly encourage you to seek corroboration from other non-VT sources before forming an educated opinion.
About VT
-
Policies & Disclosures
-
Comment Policy
Due to the nature of uncensored content posted by VT's fully independent international writers, VT cannot guarantee absolute validity. All content is owned by the author exclusively. Expressed opinions are NOT necessarily the views of VT, other authors, affiliates, advertisers, sponsors, partners, or technicians. Some content may be satirical in nature. All images are the full responsibility of the article author and NOT VT.