Editor's note: Trump has done worse, so has half of DC.  So what if Trump hires whores to piss on him while he satisfies himself picturing the Obama's having sex. Who cares?  If Christian evangelists are fine with this, who am I to say anything…Gordon
---
President Donald Trump's personal lawyer has filed two defamation lawsuits against Fusion GPS and Buzzfeed for publishing the infamous Trump-Russia dossier, arguing that it contains "false and defamatory" allegations.
In a pair of lawsuits filed Tuesday, Michael Cohen argues that the dossier has resulted in "harm to his personal and professional reputation, current business interests, and the impairment of business opportunities," according to ABC News.
Nearly a year ago, Buzzfeed published the dossier in its entirety, even though it had no way of corroborating the assertions.
The article states the dossier is comprised of "specific, unverified, and potentially unverifiable allegations of contact between Trump aides and Russian operatives, and graphic claims of sexual acts documented by the Russians."
Specifically, the dossier alleges that Cohen played an "important role" in Trump's campaign by meeting with Kremlin officials in August 2016. During the "secret liaison," the dossier claims that Cohen met attempted to "prevent the full details of Trump's relationship with Russia being exposed."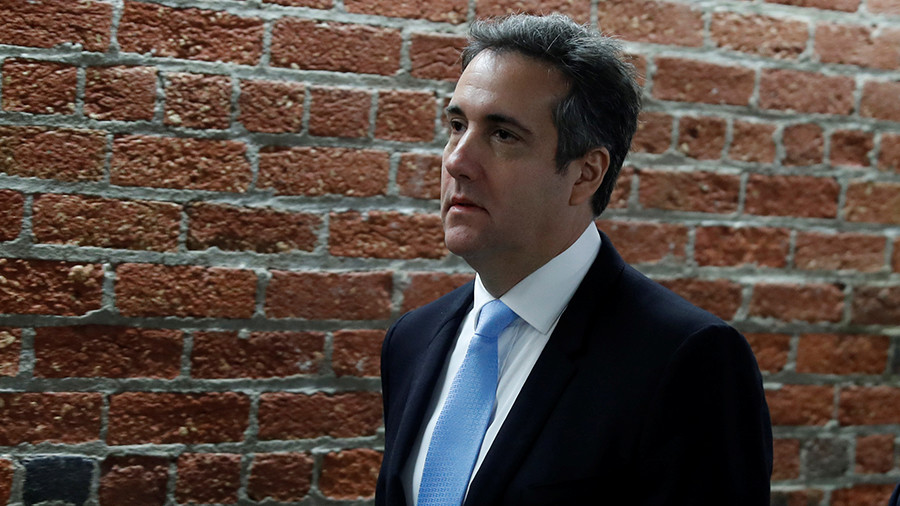 The dossier also alleges that Cohen discussed how to pay Kremlin-backed hackers "quickly and discreetly" for their work against former Secretary of State Hillary Clinton's campaign.
However, Cohen disputes the dossier, which most other news organizations refused to publish because the claims could not be verified.
"I want to be very clear," Cohen told ABC News. "I have never been to Prague or the Czech Republic, and I have never engaged with, been paid by, paid for, or communicated with anyone representing the Russian Federation or anyone else to hack anyone or any organization or disseminate false news reports or interfere in any way with this election."
Cohen announced the lawsuits on Twitter Tuesday, calling the dossier "fake" and "lie filled."
According to a copy of the federal complaint obtained by ABC News, Cohen argued Fusion GPS and its co-founder Glenn Simpson "recklessly placed [the dossier] beyond their control and allowed it to fall into the hands of media devoted to breaking news on the hottest subject of the day: the Trump candidacy."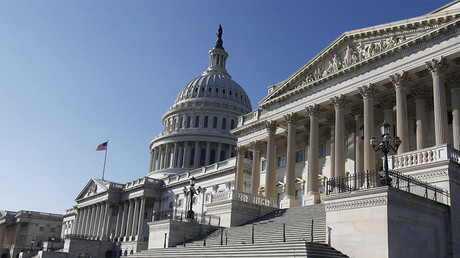 'Confounding' release of Fusion GPS transcript sparks rift in Senate Russia probe
Cohen's defamation lawsuit against Buzzfeed names editor-in-chief Ben Smith, reporter Ken Bensinger and editors Miriam Elder and Mark Schoofs, according to Bloomberg News.
According to a copy of the complaint obtained by ABC News, Cohen claims that "even though Defendant Buzzfeed expressly acknowledged the unverified (and potentially unverifiable) nature of the Dossier's allegations, Defendant BuzzFeed published the un-redacted Dossier and the Article anyway — without attempting to determine the veracity of these reports with [the] Plaintiff himself."
In response, Ben Smith, the editor-in-chief of BuzzFeed News, wrote an op-ed in the New York Times, entitled "I'm Proud We Published the Trump-Russia Dossier."
Smith justified publishing the dossier by saying they were being "transparent" with their audience.
"Keeping the reporting process wrapped in mystery only helps those who oppose the free press," Smith wrote.
Smith also argued that other major news organizations also publish salacious allegations "all the time in covering lawsuits, internal investigations or reports."
"This is why The New York Times posts leaked audio recordings, and why news organizations routinely publish raw court documents underlying their articles," Smith added.
Finally, Smith said that the report has given the American people a deeper insight into special counsel Robert Mueller's investigation.
"Without the dossier, Americans would have found it difficult to understand the actions of their elected representatives and government officials," Smith wrote.
However, Smith appears to contradict himself in the op-ed, apologizing to Trump supporters for "the airing of a disturbingly vivid unproven allegation about encounters with prostitutes."
Cohen filed the lawsuit on the same day that Senator Dianne Feinstein (D-California) released a 312-page transcript of the interview Simpson gave to the Senate Judiciary Committee last August as part of its investigation into alleged Russian meddling in the 2016 presidential election.
In the transcript, Simpson states Fusion learned that Cohen's job in the Trump campaign was in charge of dealing with "all of the serious inquiries, investigative inquiries about Russia."
Simpson also said they learned that Cohen was "a very intimidating person who had a history of threatening reporters with libel suits," adding that he also "dealt with allegations against Mr. Trump from the tabloids."
Fusion GPS, hired by Hillary Clinton's campaign and a law firm, had commissioned ex-MI6 agent Christopher Steele to collect opposition intelligence on Trump during the campaign season.
https://www.youtube.com/watch?v=0n0sHxo1_l8
VT Editors is a General Posting account managed by Jim W. Dean and Gordon Duff. All content herein is owned and copyrighted by Jim W. Dean and Gordon Duff
ATTENTION READERS
Due to the nature of independent content, VT cannot guarantee content validity.
We ask you to
Read Our Content Policy
so a clear comprehension of VT's independent non-censored media is understood and given its proper place in the world of news, opinion and media.
All content is owned by author exclusively. Expressed opinions are NOT necessarily the views of VT, other authors, affiliates, advertisers, sponsors, partners or technicians. Some content may be satirical in nature. All images within are full responsibility of author and NOT VT.
About VT
-
Read Full Policy Notice
-
Comment Policy