For many, the questions of who brutally murdered a 78-year-old rose-grower turned anti-nuclear campaigner outside her home town of Shrewsbury, England 34-years ago, and why, lack any satisfactory resolution, more than three decades after the tragic event. Speaking exclusively to Sputnik, her nephew Robert Green updates Kit Klarenberg on his search for the truth.

On the morning of March 21 1984, Hilda Murrell was preparing to make a presentation to the Sizewell B Inquiry, the first public planning investigation into the launch of a new nuclear power plant in the UK.
A lifelong environmentalist, over the previous decade she'd become extremely concerned about hazards posed by nuclear power in both its energized and weaponized forms, and campaigned with ever-increasing fervor against its proliferation.
Hilda's presentation was prepared with support from dissident scientists and activists, and offered expert insight on the risks posed by nuclear power and radioactive waste management.
Concerned attendees sat in the inquiry's public gallery were likely much looking forward to her testimony, while many in the British nuclear industry were conversely no doubt dreading it, for much the same reasons – despite Hilda's age, she was a formidable figure who commanded respect, and whose views demanded consideration.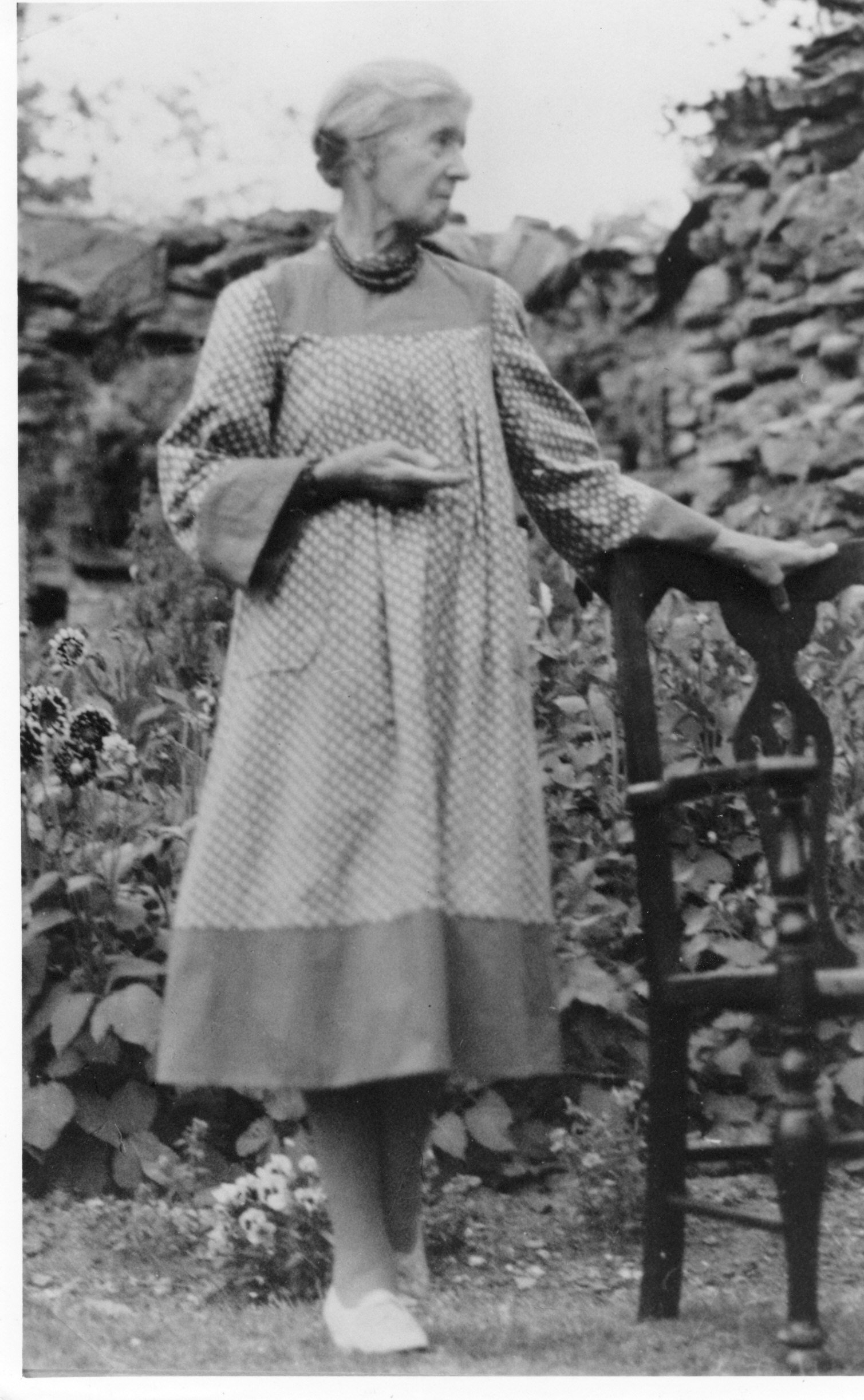 Hilda Murrell gives a speech in her garden, 1972 © Robert Green
The presentation would never come to pass. At around noon that day, Hilda's home was broken into and she was abducted – apparently in her own car. The vehicle was later found abandoned in a country lane, five miles outside the town – three days later, her mutilated body was found by police in a copse a field away from her car.
Hilda had been beaten and stabbed multiple times before being left to die from hypothermia sometime later. The resultant police investigation produced no leads or suspects – at least officially – and was widely criticized as negligent and superficial.
Officers concluded Hilda disturbed an individual burglarizing her home, who then attacked and kidnapped her. In December that year, the delayed inquest into Hilda's murder – at which only the doctor who carried out her autopsy, who later had his license revoked, and the local Detective Chief Superintendent, were permitted to give statements – reinforced this narrative, ignoring serious anomalies in the process, such as strong suggestions Hilda's body had been moved after her death.
Alternative theories quickly proliferated among Hilda's friends and family, the media and even members of parliament. Most commonly, it was suggested she was murdered due to her prominent anti-nuclear activities and opposition to the 1982 Falklands War – whether by individuals acting on behalf of the industry, or members of the security services. The latter theory was ardently supported by Labour MP Tam Dalyell, who repeatedly raised the issue in the House of Commons.
"Whoever was in [Hilda's] house had clearly been looking for something. [It] had been carefully searched and her papers gone through in an orderly manner. Her telephone had been cut off in such a way that, although it was dead from inside the house, anyone calling would hear it ringing out. The police agree that is a sophisticated way of doing things – not the actions of a common burglar taking a chance. I am certain persons in Westminster and Whitehall know a great deal more about the violent death of Hilda Murrell than they have so far been prepared to divulge," Dalyell said December 19 1984.

Ever since, the intrepid rose-grower has rarely strayed very far from public consciousness. Her case has been dissected and immortalized in books, documentaries, plays and films, and as of 2018, it remains an enduring mystery, perhaps the most bizarre and baffling murder in the history of 20th century Britain – despite the conviction in May 2005 of Andrew George for Hilda's abduction and murder.
Innocent Man Framed
George, a laborer in Shrewsbury who at the time of her killing was a 16-year-old truant from a foster home who couldn't drive, was arrested June 2003 after a police review uncovered DNA and fingerprint evidence linking him with the crime. At his trial, he admitted being in Hilda's house, but denied abducting or murdering her. The jury didn't believe him, and he was sentenced to life imprisonment with a recommended minimum term of 15 years.
Many, however, do believe George – among them Robert Green, a noteworthy anti-nuclear campaigner in his own right. He believes George – "a petty thief kind to old people" – was unjustly incarcerated, and DNA evidence withheld from the jury would not only likely acquit him, but establish beyond reasonable doubt at least one other male, whom Hilda scratched, and possibly another whose semen was on her cardigan, were involved in her murder.
Robert believes MI5 and/or the nuclear industry, with potential assistance from a private security agency, abducted Hilda and took her to a 'safe house' to interrogate her and retrieve any sensitive information she may have possessed, then identify its sources and neutralize them – but not before permanently silencing and disposing of her.
"Years ago I met a former IRA member, who said the abduction strongly echoed 'snatch squad' operations in Northern Ireland – the victim would be taken away for interrogation while someone disguised as the victim was driven in their own car as publicly as possible, to cause confusion and distract attention from abductors. The operation was made to look botched and amateurish – the cover of a bungling, sexually perverted burglar would help discredit any notion of state involvement."
Headquartered in Moscow Russia, Sputnik is a news agency with offices around the world. Sputnik covers global political and economic news for an international audience. Launched in November 2014 by the Russian media group Rossiya Segodnya, Sputnik works in more than 30 languages including English, Spanish, French, German, Arabic, Chinese, and more.
*All posts on behalf of Sputnik News are made by Gordon Duff and Jim W. Dean
ATTENTION READERS
Due to the nature of independent content, VT cannot guarantee content validity.
We ask you to
Read Our Content Policy
so a clear comprehension of VT's independent non-censored media is understood and given its proper place in the world of news, opinion and media.
All content is owned by author exclusively. Expressed opinions are NOT necessarily the views of VT, other authors, affiliates, advertisers, sponsors, partners or technicians. Some content may be satirical in nature. All images within are full responsibility of author and NOT VT.
About VT
-
Read Full Policy Notice
-
Comment Policy