By Gordon Duff, Senior Editor
Let me begin by sending readers to our sister publication in Moscow, New Eastern Outlook.  Legal background for what we discuss is covered here to an extent and those who aren't familiar with NEO need to take a look:
https://journal-neo.org/2018/06/12/will-americans-serving-inside-syria-face-prison-at-home/
For those unfamiliar, NEO is a foreign affairs journal published by the Russian Academy of Science.  We continue:
Legal precedent is there to sue Google successfully for defamation, a term typically used quite wrongly for anyone reporting on Israeli terror bombings of Gaza.  There are really other definitions for that word, real ones.  Pay some attention here:
In the RT story below, someone searched their name and Google Images brought up results that suggested ties to criminal organizations, photos depicting gangsters.  In this case, as you will read below, the individual was an accidental victim during a period when Australians were simply randomly shooting each other.  Who knew?  Hell, we don't even do that here.
Here is what our investigation turned out years ago; Google, which includes YouTube, exists to smear, exists to spy, exists to censor, exists to spread disinformation and, ultimately to control society.  Their power is incomprehensible.
Moreover, Google uses algorithms to target individuals, companies, organizations and entire nations.  If you don't think Google can bankrupt a restaurant, check again.
How far with they go?  Simply "Google" me or VT.  Google and Israel, not the nation but Israel the "Kosher Nostra" nest, figured we were likely to be thin skinned and hungry, hungry for attention and hungry for the scraps that "internet people" are fed on if they are adequately compliant and do what they are told.
Think about who we mean, who we cleaned out of VT during Stew Webb's "mass defection" of people the board fired for cause, much more than cause.
This move in Australia allows those seeking financial redress from Google, and this can and should include censorship as well, to seek justice.  Such an illusory word.
It can also be done in any venue.
We suggest legal organizations in nations with broad libel and defamation laws like Britain to seek clients, the equivalent of a "class action" as it were, and start a wholesale move to reform the schmear machines.
Then it's time for Google to pay for reading and accessing our private emails that have gone through their servers including mail to Gmail subscribers from other services.  It is time that the  expectation of email privacy be clearly established in court.  The issue isn't just advertising tied to reading emails and searches.
Google is its own NSA (in reverse) as it is our belief that Google supports terror groups.
"RT Moscow: An Australian court has given a man the go ahead to sue Google for defamation after image search results and autocomplete predictions linked him to underworld crime.
Milorad "Michael" Trkulja was shot in the back by an unknown gunman in Melbourne in a 2004, at a time when there were a series of underworld killings and gangland activity in the city. The crime was never solved.
In 2012, Google was ordered to pay Trkulja AU$200,000 (US$152,000) in damages after he successfully argued that he had been defamed by Google search images that implied he was part of a criminal gang and had been the target of a professional hit.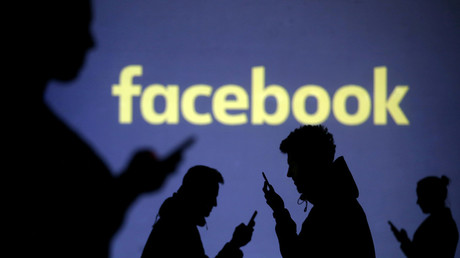 Facebook, Twitter may be forced to register as 'foreign influence agents' under new Aussie law
In that decision, a jury found that Google failed to act when Trkulja's lawyers wrote to them, demanding action over the "grossly defamatory" content. The judge at the time compared Google to a library or newsagent which has been previously held accountable as a publisher in defamation case.
Trkulja now says Google searches of his name and phrases like "Melbourne underworld criminals" still generate defamatory text, autocomplete predictions, and images linking him to convicted mob figures, according to the Australian Broadcasting Corporation (ABC). Trkulja launched further proceedings against Google, which were initially blocked by a Victorian state court, but upheld on appeal by Australia's High Court on Wednesday.
The court found some search results for Trkulja "had the capacity to convey… that the appellant was somehow associated with the Melbourne criminal underworld." Trkulja argues that, as an entertainment promoter, his online reputation is integral to his work, which he claims has been seriously damaged as a result.
READ MORE: Google probed in Australia for allegedly tracking phone users at their expense
Google tried to block the High Court case by denying the claims that they had defamed Trkulja, and argued it had simply shared content published by others. They also argued that Trkulja was not defamed, as not all of the images were of criminal figures. A former Victorian Chief Commissioner of Police and Marlon Brando in his role as the Godfather were among the search results.
The lawsuit is the latest case in Australia's ongoing legal battle over whether search engines can be considered "publishers" under defamation law, even if they do not create content.

After Google searching his own name, Trkulja then launched further proceedings against the company because images and predictive search results still linked him to underworld criminals,
A Victorian state court had ruled against Trkulja taking further against Google, however Australia's High Court has now upheld an Trkulja's appeal, paving the way for his defamation case."
Gordon Duff posted articles on VT from 2008 to 2022. He is a Marine combat veteran of the Vietnam War. A disabled veteran, he worked on veterans and POW issues for decades.
Gordon is an accredited diplomat and is generally accepted as one of the top global intelligence specialists. He manages the world's largest private intelligence organization and regularly consults with governments challenged by security issues.
Duff has traveled extensively, is published around the world, and is a regular guest on TV and radio in more than "several" countries. He is also a trained chef, wine enthusiast, avid motorcyclist, and gunsmith specializing in historical weapons and restoration. Business experience and interests are in energy and defense technology.
ATTENTION READERS
We See The World From All Sides and Want YOU To Be Fully Informed
In fact, intentional disinformation is a disgraceful scourge in media today. So to assuage any possible errant incorrect information posted herein, we strongly encourage you to seek corroboration from other non-VT sources before forming an educated opinion.
About VT
-
Policies & Disclosures
-
Comment Policy
Due to the nature of uncensored content posted by VT's fully independent international writers, VT cannot guarantee absolute validity. All content is owned by the author exclusively. Expressed opinions are NOT necessarily the views of VT, other authors, affiliates, advertisers, sponsors, partners, or technicians. Some content may be satirical in nature. All images are the full responsibility of the article author and NOT VT.