by Press TV, Tehran
[ Editor's Note: This story comes as no surprise to VT, as we have long published that the Syrian terrorists had US coalition operatives in their command centers supplying them the latest Intel for their war on the Syrian people.
Yes there are real ISIS factions which are used as a straw dog justification for the US Coalition forces to be in Syria without permission, but the coalition's use of proxy terrorism has long been known; and it has continued, due to the utter failure of democratic institutions in all the countries guilty of the crime of not lifting a finger to do anything about it.
Some of these Coalition people were captured, and those who have not been sold back – most often the usual procedure – are still being held as a card to play by the Syrian government; we do not understand why Syria has not wanted to reveal their proof to the world about what has been going on.
When I was there as an election monitor in 2014, their Speaker of the Parliament told us that Syria was already holding jihadists from 65 countries that had no problem getting through all the anti-terrorism security to get into Syria – one that I termed the "Ali Baba magic carpet express".
So it was nice to see this slam dunk exposé by the Russians, maybe a response to Trump pulling out of the INF treaty, confirming another theme that VT has promoted, which is the US having used the Syrian war to get live action testing on its electronic warfare capability against the Russians, which this story does.
Don't expect to see US media splashing this all over the front page. It was a US attack on the Russian base using the terror proxies as a cheap screen that nobody with half a brain would believe.
Don't hold your breath for anyone in the top military command resigning over this grossly offensive action by the US, when Russia exhibits no real offensive threat at all. It simply does not have the resources for offense.
The kind of officers that would object to our aggression are winnowed out long before they reach top command. There are legions of retired officers that could tell you about this.
So VT was right when Gordon shocked the Damascus counter terrorism conference with our revelation that the current hostilities were not really nationally, religiously or ethnically driven.
He said that International organized crime has gotten its hooks deeper into our society than most could even image, as they use their vast stolen funds to buy off or kill anyone that can threaten them.
You could have heard a pin drop in the room. And I was lucky to have been standing beside him in the perfect spot to get the video and audio, where it is now one of my archive gems for all time… Jim W. Dean ]
Jim's Editor's Notes are solely crowdfunded via PayPal
Jim's work includes research, field trips, Heritage TV Legacy archiving & more. Thanks for helping. Click to donate >>
– First published … October 25, 2018 –
Russia says its Hmeimim air base in Syria – where it is involved in an anti-terror mission – once came under attack by over a dozen remotely-piloted American unmanned aerial vehicles (UAVs.)
Colonel General Alexander Fomin made the remarks at the 8th Beijing Xiangshan Forum on security partnership in China on Thursday.
Hemeimim was attacked by 13 drones with a US Poseidon-8 plane flying over the Mediterranean Sea simultaneously, Fomin said, without specifying the time of the incident.
"Thirteen drones moved according to common combat battle deployment, operated by a single crew. During all this time the American Poseidon-8 reconnaissance plane patrolled the Mediterranean Sea area for eight hours," he said.
The general also noted that the drones switched to a manual guidance mode and flew at a specific distance from Hmeimim when they faced the Russian equipment electronic warfare.
"When these 13 drones faced our electronic warfare screen, they moved away to some distance, received the corresponding orders and began to be operated out of space and receiving help in finding the so-called holes through which they started penetrating. Then they were destroyed," he added.
'Arms flow to terrorists must end'
Elsewhere in his remarks, Fomin stressed that an effective counter-terrorism fight in Syria requires blocking the supply of foreign made weapons to terrorists.
"There is a need to put an end to the provision of money, weapons, equipment and various substances to terrorists, including chemical ingredients," he said. "Our experience proves that terrorists have the most modern weapons and communication means, including space-based tools."
The Russian deputy defense minister further said that the Syrian military, supported by Russian aerospace forces, have purged Daesh terrorists from "virtually the entire" Arab country.
"Over the past years, the Syrian government's forces supported by the Russian Aerospace Forces managed to liberate virtually the entire territory of the country from the terrorists of the Daesh terrorist group and the groups that have joined them," he said.
Russian jets have been targeting positions held by terror outfits inside Syria at the Damascus government's request since September 2015. The airstrikes have helped Syrian forces advance against the militants, who have been wreaking havoc in the Arab country since 2011.
Moscow alarmed that US spy plane coordinated drone attack on Russia's Syria base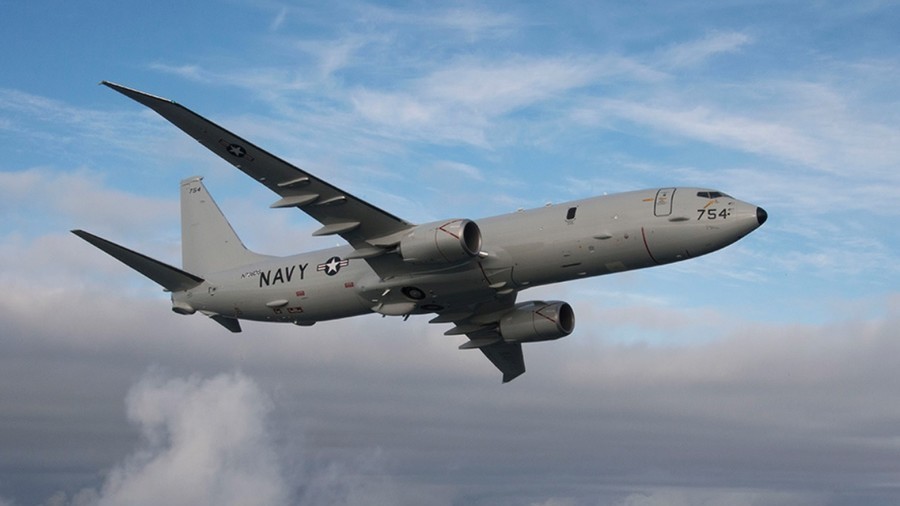 A senior Russian military official accused the US of being directly involved in a drone attack on the Russian airbase in Syria's Khmeimim. The aircraft were controlled from US spy plane nearby, he claimed.
Kremlin spokesman Dmitry Peskov was speaking about a report made by Russia's Defense Ministry. It said that  the drone attack on the Russian airbase was directed from a US P-8 Poseidon surveillance plane.
The base located in Latakia governorate was attacked by primitive drones on numerous occasions. According to Col. Gen. Aleksandr Fomin, Russia's Deputy Defense Minister, the attack on January 6 was done with direct help from the American military.
Speaking to a high-profile security forum in China, Fomin said a Boeing P-8 Poseidon was deployed in the area on that date, when 13 drones were launched to attack the Russian base. The US reconnaissance plane took control of the drones once the troops defending the base used electronic warfare to disrupt the control signals for the UAVs.
READ MORE: US spy plane circled between Russian airbase & port facility during Syria drone attack – MoD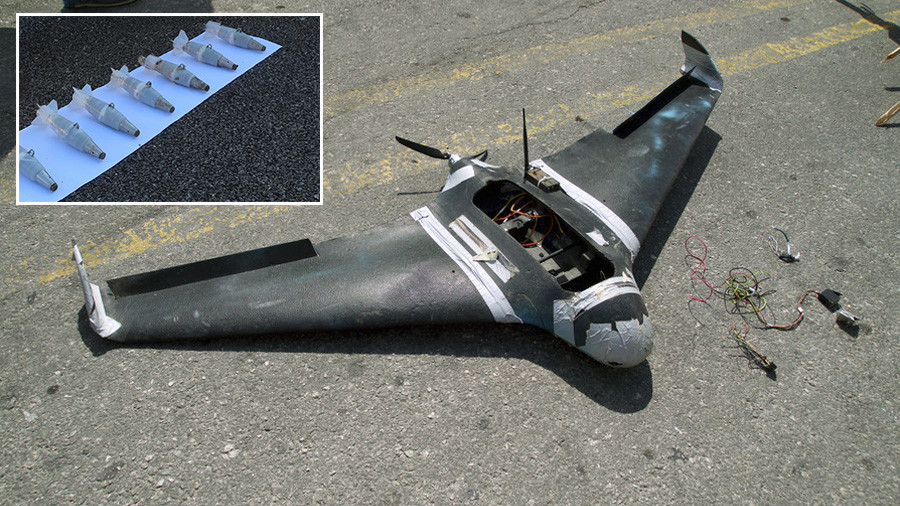 "They were controlled manually, and not by some peasant, but from a capable, well-equipped Poseidon plane," the Russian general said. He added that the drones were regrouped and directed to suspected zones in vulnerability in the defenses of the Russian base, most likely with the use of satellite data, before being destroyed by the Russian air defense forces.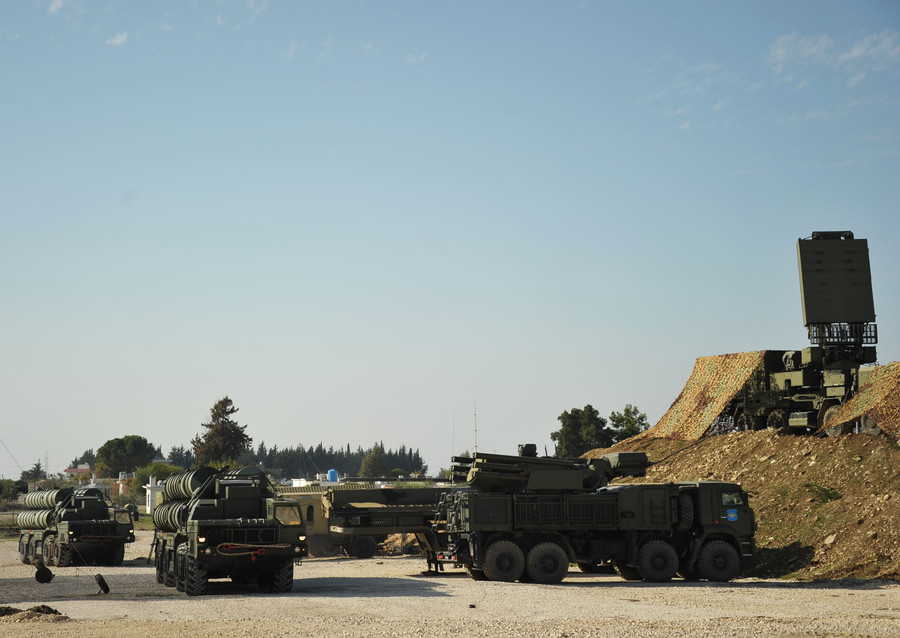 "If people don't' want to fight terrorists armed with advanced weapons, they should stop arming them," the general added. Fomin was speaking at the plenary session of the Beijing Xiangshan Forum on Thursday.
The Russian defense ministry has been alluding to the possibility that the drone attacks on Russian military sites in Syria were being enabled by a technologically advanced party since facing this problem in early 2018, but previously avoided accusing the United States directly.
READ MORE: Drones are new serious terrorist threat in Syria – Russian defense minister
Fomin's remarks were endorsed later in the day by the spokesperson for the Russian foreign ministry. "We can only confirm this. We received this absolutely credible information from our military specialists. We have repeatedly voiced our concerns about this," Maria Zakharova said.
The Kremlin spokesman Dmitry Peskov called this data "very alarming", but referred journalists to the Russian military for further comments.
The Pentagon insists that drones used to attack Russian troops in Syria can be easily build from parts available on the open market.
Think your friends would be interested? Share this story!
Jim W. Dean is VT Editor Emeritus.  He was an active editor on VT from 2010-2022.  He was involved in operations, development, and writing, plus an active schedule of TV and radio interviews.  He now writes and posts periodically for VT.
ATTENTION READERS
We See The World From All Sides and Want YOU To Be Fully Informed
In fact, intentional disinformation is a disgraceful scourge in media today. So to assuage any possible errant incorrect information posted herein, we strongly encourage you to seek corroboration from other non-VT sources before forming an educated opinion.
About VT
-
Policies & Disclosures
-
Comment Policy
Due to the nature of uncensored content posted by VT's fully independent international writers, VT cannot guarantee absolute validity. All content is owned by the author exclusively. Expressed opinions are NOT necessarily the views of VT, other authors, affiliates, advertisers, sponsors, partners, or technicians. Some content may be satirical in nature. All images are the full responsibility of the article author and NOT VT.