By Sajjad Shaukat for Veterans Today
The former Soviet Union which had subjugated the minorities and ethnic groups in various provinces and regions through its military, disintegrated in 1991. Even its nuclear weapons could not save its collapse. One of the important causes of the disintegration of the former Russian Empire was that its greater defence expenditure exceeded to the maximum, resulting into economic crises inside the country. About a prolonged war in Afghanistan, former President of the Soviet Union Gorbachev had declared it as the "bleeding wound."  However, militarisation of the Soviet Union failed in controlling the movements of liberation, launched by various ethnic groups and nationalities.
Learning no lesson from its previous close friend, India has been acting upon the similar policies in some other way, which led to the demise of the Soviet Union.
In this respect, Indian extremist Prime Minister Narendra Modi's governmentended special status of the Jummu and Kashmir on August 5, this year, while scrapping articles 35A and 370 of the Constitution in a malevolent attempt to turn Muslim majority into minority in the Indian Occupied Kashmir (IOK). Indian forces have continued lockdown and curfew in the IOK and also martyred more than 100 individuals and injured more than 500 persons through pallet-guns and various kinds of torture. More than 15000 people have been arrested and many are missing. Despite the deployment of 800,000 troops and intensification of firing by the Indian forces in wake of shortage of foods and even medicines for the patients, innocent Kashmiris are still violating the curfew by protesting against Indian illegal actions. And Indian fanatic rulers are also escalating tensions with Pakistan so as to divert attention from the drastic situation of the IOK, and have continued shelling inside Pakistani side of Kashmir. In order to conceal India's state terrorism, New Delhi has not allowed journalists to enter the Indian Held Kashmir which has been cut off from the world, as private mobile networks, internet services and telephone landlines cut.
It is notable that during the partition of the Sub-continent in 1947, the people of the state of Jammu and Kashmir (J&K) which comprised Muslim majority decided to join Pakistan according to the British-led formula. But, Dogra Raja, Sir Hari Singh, a Hindu who was ruling over the J&K, in connivance with the Indian Prime Minister Jawaharlal Nehru and Governor General Lord Mountbatten joined India. Indian forces invaded Srinagar on October 27, 1947 and forcibly occupied Jammu and Kashmir in utter violation of the partition plan and against the wishes of the Kashmiri people.
When Pakistan responded militarily against the Indian aggression, on December 31, 1947, India made an appeal to the UN Security Council to intervene and a ceasefire ultimately came into effect on January 01, 1949, following UN resolutions calling for a plebiscite in Kashmir.
On February 5, 1964, India backed out of its promise of holding plebiscite. Instead, in March 1965, the Indian Parliament passed a bill, declaring Kashmir a province of India-an integral part of the Indian union.
Kashmiris organized themselves against the injustices of India and launched a war of liberation which New Delhi tried to suppress through various forms of state terrorism. Passing through various phases, the struggle of Kashmiris which has become an interaction between the Indian state terrorism led by the Indian security forces and war of liberation by the Kashmiri freedom fighters, keeps on going unabated.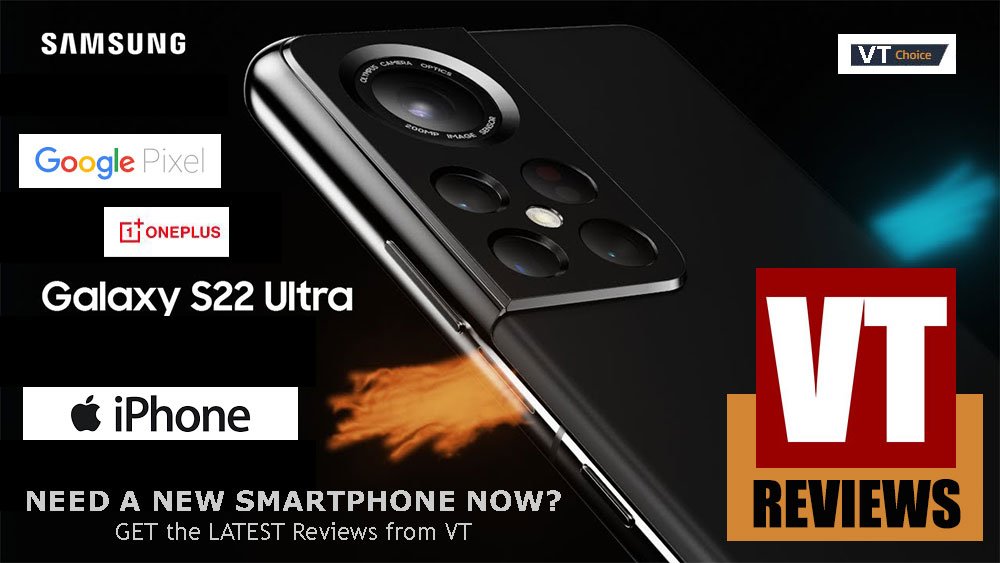 Various kinds of state terrorism have been part of a deliberate campaign by the Indian army and paramilitary forces against Muslim Kashmiris, especially since 1989. It has been manifested in brutal tactics like crackdowns, curfews, illegal detentions, massacre, targeted killings, sieges, burning the houses, torture, disappearances, rape, breaking the legs, molestation of Muslim women and killing of persons through fake encounter.
In fact, the ideology of Hindutva (Hindu nationalism) is the genesis of Hindu terrorism, having co-relationship with it, the main fault lines of India's politics is based upon the discriminatory system of caste and religion. These trends in Indian politics have become the staging ground for all the extremist movements and wars of liberation.
In this context, in its annual report of 2017, Human Rights Watch which conducted investigative work in 2016 pointed out: "Indian government's failure to control growing attacks on Dalits and religious minorities-Sikh community…A crackdown on violent protests in Jammu and Kashmir beginning in July killed over 90 people and injured hundreds, fueling further discontent against government forces. Impunity for police and security forces largely continued amid new allegations of torture and extrajudicial killings, including reports of sexual assault and other abuses by security forces…The government's continuing failure to rein in militant groups, combined with inflammatory remarks made by some BJP leaders, has contributed to the impression that leaders are indifferent to growing intolerance…Authorities continue to use sedition and criminal defamation laws to prosecute citizens who criticize government officials or oppose state policies…Despite calls for repeal of the Armed Forces Special Powers Act, soldiers continue to have immunity from prosecution when deployed in areas of internal conflict."
As a matter of fact, since the leader of the ruling party BJP Modi became Prime Minister of India, various developments like unprecedented rise of Hindu extremism, persecution of minorities even of lower cast-Hindus, forced conversions of other religious minorities into Hindus, ban on beef and cow slaughter, inclusion of Hindu religious books in curriculum, creation of war-like situation with Pakistan etc. clearly show that encouraged by the Hindu fundamentalist outfits such as BJP, RSS VHP, Bajrang Dal and Shiv Sena, including other similar parties have been promoting religious and ethnic chauvinism in India by propagating ideology of Hindutva. Especially, assaults on Christians and Muslims, including their places of worships and property have been accelerated by the fanatic Hindu mobs.
Under the rule of Modi, government-led extremism has resulted into growing extremism, insurgency and separatism by the militants in India. A large number of these movements in different parts of India are posing a serious threat to Indian federation, as Indian security forces have badly failed in suppressing these movements through brutal tactics.
Under the mask of democracy and secularism, Indian subsequent regimes dominated by politicians from the Hindi heartland—Hindutva have been using brutal force ruthlessly against any move to free Assam, Kashmir, Khalistan, Mizoram, Nagaland, Tamil Nadu and Tripura where wars of liberation continue in one form or the other.
The case of Sikhs for Khalistan and widening of gaps between the Hindu and Sikh communities are also notable. As regards the discrimination against the Sikhs, Indian Army led by General Kuldip Singh Brar, supported by troops and armoured vehicles had broken all records of the state terrorism and extra-judicial killings through the barbaric Operation Blue Star which occurred between 3–8 June 1984, ordered by the then Prime Minister Indira Gandhi to control over the Harmandir Sahib (Golden Temple) complex, the holiest shrine of the Sikhs in Amritsar, Punjab. Since then, Sikhs have been fighting for Kahalistan as an independent state.
In the recent years, Maoist intensified their struggle by attacking official installments. In this regard, Indian media admitted that Maoists have entered the cities, expanding their activities against the Indian union. On 22-23 April 2018, at least 39 Maoists were killed in an alleged encounter with Indian security forces in district Gadchiroli on the north bank of river Indravati which divides Maharashtra and Chhattisgarh. However, Maoist uprising is second major freedom movement after that of the Occupied Kashmir. Maoists inhabit an area known as the 'Red Corridor' that stretches from West Bengal to Karnataka state in the southwest. Indian former Prime Minister Manmohan Singh had called Maoist insurrection, "the single biggest internal-security challenge", whereas, Home Secretary G.K Pillai had reiterated the magnitude of this threat by saying that the Maoists want to completely overthrow the Indian state by 2050.
India's Maoist insurgency became progressively more lethal—1003 people were killed in 2010, 908 in 2009 and 721 in 2008. Particularly, in 2010, new operations of the Indian security forces had exposed the failure of India's anti-Maoist war. Faced with frustration, Home Minister P. Chidamabram had stated that the Indian government "welcomes peace talks with Maoist rebels." On the other hand, Ramanna, a Maoist leader in Chhattisgarh state rejected the offer, saying that the government should first withdraw thousands of paramilitary soldiers, and create peaceful conditions for talks.
The Naxalite-Maoists, as they call themselves, are the liberators, representing landless farmers and the downtrodden masses who have been entangled into vicious circle of poverty, misery and deprivation. Due to these reasons, Maoists target all representatives of the state like politicians, the police and other officials. At local level, they target village functionaries and landlords.
Surprisingly, on the one hand, Indian rulers realise the real causes of Maoist uprising, but still accuse China of backing the Maoist guerrilla warfare.
Tamil Nadu is another area where separatist movements are haunting federation of India. However, in many regions of India, separatist movements or wars of liberation continue unabated.
In this regard, the seven states of Northeastern India, which are called the 'Seven Sisters' are ethnically and linguistically different from rest of the country. These states are rocked by a large number of armed and violent rebellions, some seeking separate states, some fighting for autonomy and others demanding complete independence, while keeping the entire region in a state of turmoil. These states which include Assam, Arunachal Pradesh, Meghalaya, Manipur, Mizoram, Nagaland and Tripura, accuse New Delhi of apathy towards their issues. Illiteracy, poverty and lack of economic opportunities have fueled the natives' demand for autonomy and independence.
The case of India's northeastern state Assam needs special attention. The  BJP-led alliance of the extremist parties have been targeting the 4 million Assamese Muslims who are being denied Indian citizenship under National Register of Citizens (NRC), introduced by the BJP government, as they are dubbed as Bangladeshi-speaking Muslims. As per adopted strategy, BJP is pushing NRC as a use of national security and crucial solution to the problem of unemployment. In a latest move, on August 31, 2019, nearly two million people have been excluded from a list of citizens in India's Assam, raising fears they could be rendered stateless.
Owing to the political, economic and social injustices, tensions existed between these Northeastern states and the central government as well as amongst their native people and migrants from other parts of India. In late 2013, Indian state governments tried to ease tensions making by promising to raise the living standards of people in these regions. But, in late 2014, tensions again rose, as the Indian rulers launched an atrocious offensive which led to a retaliatory attack on civilians by tribal guerrillas.
Undoubtedly, these states have witnessed various sorts of India's state terrorism, but, did not stop their struggle.
It is worth-mentioning that in 2015, the then Indian Minister of Home Affairs Rajnath Singh had highlighted his focus to build the capacity of security forces, engaged in fighting uprising and separatism. Indian Central Government finalized the raising of Indian Reserve Police Battalions (IRBPs) in the IOK and Naxal/Maoist hit states or Left Wing Extremism (LWE) areas, Andhra Pradesh and Telangana. Out of the total 25 IRBPs proposed, five were for IOK and 12 for LWE affected states, whereas rest of 8, IRBPs for other states. Online reports suggested that IRBPs also include Northeastern states of India.
Now, IRBPs have totally failed in suppressing insurgency and separatist movements in various regions of India, including those of the North East.
In this connection, Institute of Policy Studies (IPS) organized an international seminar titled "Pluralism vs Exclusionism: The Case of Rising Extremism in India" at Marriot Hotel on February 22, 2018. The speakers, including a prominent Indian journalist Syed Iftikhar Gilani delivered a presentation on "Growing Extremism in India: Glimpses and Impressions". Reportedly, the presentation was not well received in India and Indian Foreign Office Joint Secretary and Spokesperson Raveesh Kumar summoned DNA (Indian based newspaper) editor in-Chief Dwapaian Bose and lodged protest against Iftikhar Gilani's presentation at IPS.
Instead of redressing the grievances of the people by eliminating injustices against them, Indian Government is depending upon ruthless force to crush these extremist and secessionist movements. Therefore, India's unrealistic counterinsurgency strategy has badly failed.
It is noteworthy that instead of improving the economy of the country, Premier Modi wants to make India, an economic power to counter China in regional and global markets. Modi's hastily planned economic reforms have created many domestic social evils in the country and have resulted into wearisome economic policies for citizens.
A recent survey disclosed: "Modi made huge promises to boost India's economy…add millions of jobs and bring the good times back to the developing nation. The fact is that India's economic expansion has slowed to its lowest level in three years. Small businesses are still struggling after a considerable refurbishment of the Indian currency and sales tax system."
BJP former lawmaker and finance minister Yashwant Sinha, while pointing out poorly planned economic reforms said: "Private investment has shrunk as never before in two decades, industrial production has all but collapsed, agriculture is in distress, construction industry, a big employer of the work force, is in the doldrums and exports have dwindled."
On March 6, this year, India's Congress President Rahul Gandhi has claimed: "There is now enough evidence to prosecute Indian Prime Minister Narendra Modi in Rafale deal…the trail of corruption in the Rafale fighter jet deal begins and ends with…therefore, an FIR should be lodged against him…crucial Rafale files incriminating him are now reported stolen by the Government, is destruction of evidence."
Notably, during a visit to France in 2015, Modi scrapped the deal, signed under the previous government led by the Congress party, and ordered instead 36 jets—all to be built in France— for an estimated $9.4 billion.
Nevertheless, Modi's extremist policies, particularly economic reforms started backfiring on the non-government and the government entities directly or indirectly, who have been facing depression and frustration. Failure of these economic plans has especially affected the Indian police officials who have accelerated the practice of corruption.
Modi has remained obstinate in his fundamentalist policies—aggressive strategy against Pakistan and China, including other South Asian countries, has continued increase in defence budget.
According to the 'Military Balance 2018' report by the International Institute for Strategic Studies (IISS), "India's defence budget broke into the world's top five…beating the UK for the first time…India overtook the UK as the fifth-largest defense spender in the world in 2017 at $52.5 billion, up from $51.1 billion in 2016."
Nonetheless, poor economic policies, heavy defense spending, neglected social development, growing serpent of radical Hinduism, ancient caste system and divisive/pressure politics are just few triggers of these movements.
New Delhi, instead of addressing actual domestic problems and peoples' genuine grievances, also resorts to blaming its neighbours, particularly Pakistan and China for fueling these movements.
It is of particular attention that Indian Minister of External affairs Jaswant Singh who served the BJP for 30 years was expelled from the party for praising Mohammad Ali Jinnah (Founder of Pakistan) and echoing the pain of the Indian Muslims in his book, "Jinnah: India, Partition, Independence."
Pointing out the BJP's attitude towards the minorities, Singh wrote: "Every Muslim that lives in India is a loyal Indian…look into the eyes of Indian Muslims and see the pain." He warned in his book, if such a policy continued, "India could have third partition."
We can conclude that Kashmir which has become special target of India's acute state terrorism, will prove India's Soviet Union, as the Kashmir region is giving impetus to other movements of separation and insurgency in the country in wake of financial crises and other related problems. So, it will culminate into disintegration of the artificial union of India.
Sajjad Shaukat writes on international affairs and is author of the book: US vs Islamic Militants, Invisible Balance of Power: Dangerous Shift in International Relations
Email: Email: [email protected]
VT Editors is a General Posting account managed by Jim W. Dean and Gordon Duff. All content herein is owned and copyrighted by Jim W. Dean and Gordon Duff
ATTENTION READERS
Due to the nature of independent content, VT cannot guarantee content validity.
We ask you to
Read Our Content Policy
so a clear comprehension of VT's independent non-censored media is understood and given its proper place in the world of news, opinion and media.
All content is owned by author exclusively. Expressed opinions are NOT necessarily the views of VT, other authors, affiliates, advertisers, sponsors, partners or technicians. Some content may be satirical in nature. All images within are full responsibility of author and NOT VT.
About VT
-
Read Full Policy Notice
-
Comment Policy