"Neptune" intelligence operation
in the French, Italian and Spanish ports
and on maritime border in North Africa:
12 investigations for dangerous militians
Mistery about the FTT Syrian prisoners
___by Fabio Giuseppe Carlo Carisio for VT Italy___
«A maritime border operation coordinated by Interpol has detected more than a dozen suspected foreign terrorist fighters (FTFs) travelling across the Mediterranean. Operation Neptune II (24 July – 8 September) focused on the threats posed by suspected FTFs potentially using maritime routes between North Africa and Southern Europe during the busy summer tourist season».
This news come directly by the Interpol's official website. It is the latest and another confirmation that dangerous terrorists, trained by Isis or by Al Qaeda, are using the Mediterranean sea – and the migrants's rescue ships too has emerged in the past – to infiltrate Europe with the mission of becoming "lone wolves" for any attacks or create small cells like the one estabilished by Anis Amri, the Tunisian jihadist of the 2016 Berlin massacre, killed near Milan by two Italian police officers, who arrived in Italy thanks to a barge landed in Lampedusa.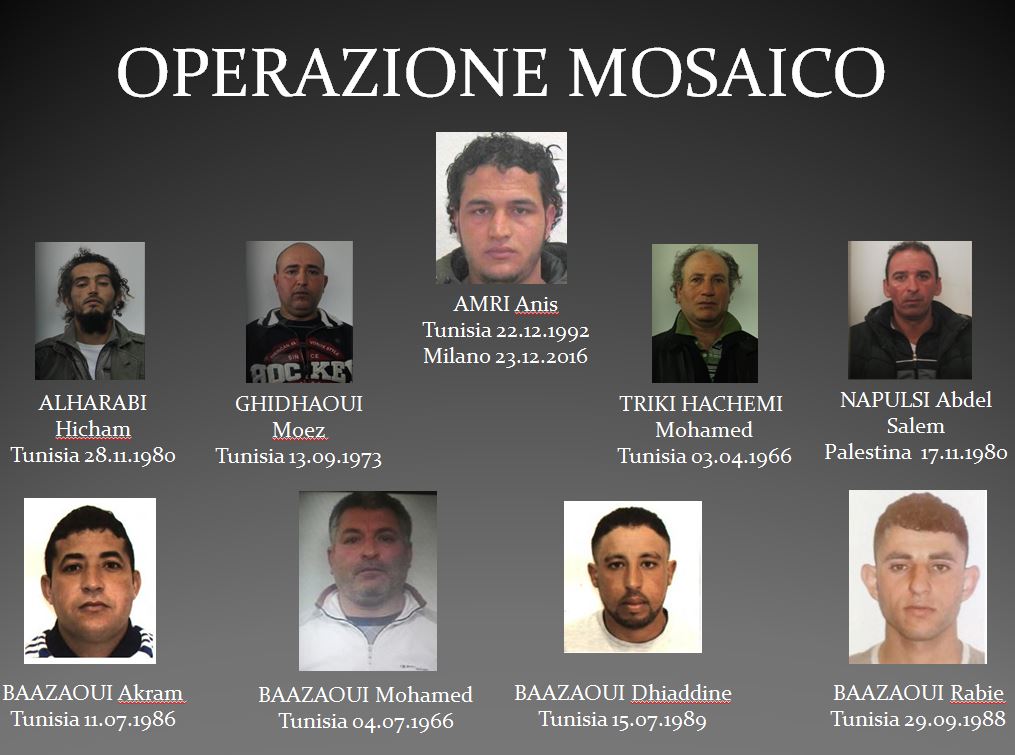 Meanwhile the new Conte Bis Italy Government, supported by 5Stars and the Democratic Party, is working on the project to open the ports to migrants ships and bishops of the CEI (Italian Episcopal Conference) they claim it is not even enough, an international security operation confirms the alarm already launched in 2017 by intelligence AISI (Information Agency and internal security, former Sisde) and in 2018 by The Sat, the Europol's annual dossier about terrorist phenomena, published in recent months by Gospa News.
«Supported by an Interpol team on the ground, the intelligence-led operation also targeted criminal networks involved in human trafficking, people smuggling, firearms trafficking and the drugs trade – report the international police agency – Officials at seven seaports in the six participating countries – Algeria, France, Italy, Morocco, Spain and Tunisia – carried out more than 1.2 million searches across Interpol's databases for stolen and lost travel documents, nominal data and stolen vehicles via its I-24/7 secure global police communications network. These resulted in 31 active investigative leads, with more than 12 of these linked to the movement of terror suspects».


The operation was underpinned by international, regional and national inter-agency cooperation. Neptune II focused on the threats posed by suspected FTFs potentially using maritime routes between North Africa and Southern Europe. The confidentiality of the investigators on the investigation tracks just started is maximum. But the monitoring action represents the greatest guarantee of security to prevent attacks.
The investigators maintain maximum confidentiality on the investigation tracks just. The monitoring action represents the greatest guarantee of security to prevent attacks. «When information is shared between regions via Interpol's networks at the global level, every check, border control or random search is a potential break in a terror investigation – said Interpol Secretary General Jürgen Stock – This is how Interpol acts as a global tripwire, by disrupting the movement of individuals linked to criminal and terrorist activities».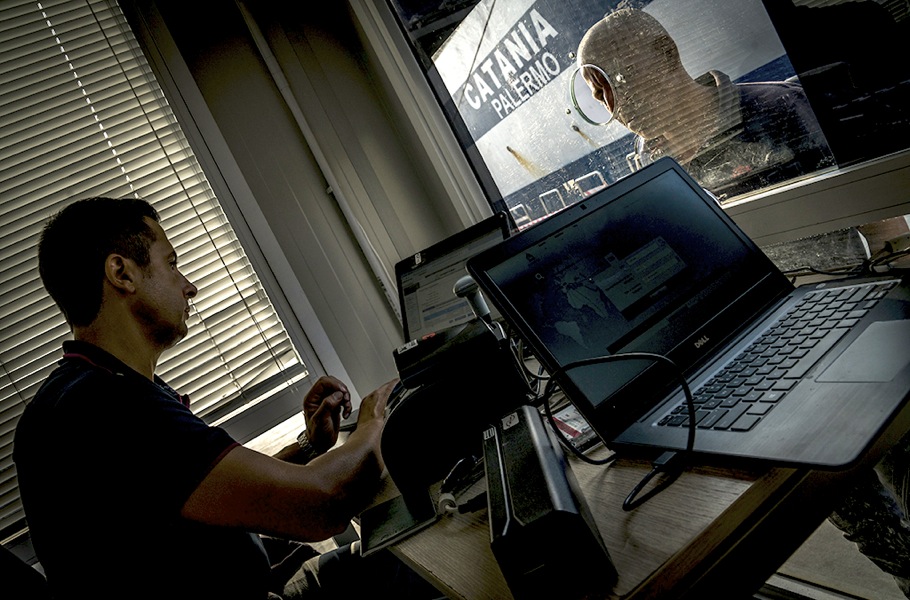 The effectiveness of prevention was confirmed by the statistics of the mentioned Europol dossier The Sat: «In 2018, the number of foiled, failed and completed jihadist terrorist attacks decreased significantly compared to 2017, from 33 to 24. This number includes 16 incidents reported by France (7), the UK (3), the Netherlands (2), Germany (2), Italy (1) and Sweden (1) as foiled terrorist plots. Notably, for the second year in a row, the number of reported foiled terrorist attacks outnumbered the completed attacks».
TERRORISTS IN EUROPE AND FTF PRISONERS IN SYRIA
In previous reports, Gospa News had published the disconcerting news according to which the terrorists of the Islamic State had been able to earn reward trips in Europe thanks to valiant behavior in combat in Syria and Iraq, even receiving a cash prize if they were able to recruit for ISIS other Muslims on the barges.
TRAVEL AWARDS IN EUROPE TO ISIS FIGHTERS
Some months ago it was discovered that one of the worst executioners of the terrorist organization led by the mysterious and fugitive Caliph Al Baghdadi, suspected of being a CIA agent, was quietly in Hungary and even benefited from a European Union credit card for the humanitarian aids to migrants.
THE ISIS EXECUTIONER IN EU WITH HUMANITARIAN CREDIT CARD
In recent days we have reported that a Libyan tribal clan rais, paid 5 million by Italy to stop the migrants traffick and died in the battle against General Haftar's army on the outskirts of Tripoli, was suspected of being not only a migrant trafficker but even Isis terrorists, like his relatives in prison for that reason.
KILLED IN LYBIA THE RAIS FRIEND OF ITALY AND ISIS
Now it remains to understand what happened or what will happen to the 800 or so Foreign Terrorist Fighters imprisoned by the Kurdish SDF militias in Syria with the support of the US army. Almost a year ago, US President Donald Trump had asked the governments of the nations of belonging arrested to repatriate those for a regular trial. Their fate is unknown today.
DOUBLE GAME US: ISIS FIGHTERS FREED IN EXCHANGE OF GOLD
The theme returns topical again last August during the Munich Annual Security Conference in Germany. As reported by the Syrian Observatory for Human Rights (SOHR) US Vice President Mike Pence and Senator Lindsey Graham reported Trump's amazement claiming that the president expected European forces to take over for the withdrawing American troops.
Spanish Foreign Minister Josep Borrell was among the European officials to quickly say they have no intention of meeting Trump's demand for additional troops. «Requests between countries aren't made in press releases or conference comments – Borrell told reporters in Munich – Spain and the majority of countries aren't prepared to step in for the U.S. after a withdrawal that was decided in a unilateral way, by surprise».
As is well known, the US military has not withdrawn, due to the sudden change of strategy by the White House, but has further strengthened its contingent in western Syria in recent months and even more in recent days. Silence fell on the Foreign Terrorist Fighter: it cannot be ruled out that they were forced to enlist by the Kurdish SDF (Syrian Democratic Forces) militias just as Saudi Arabia had done with their prisoners sentenced to death in the ranks of Al Qaeda.
Fabio Giuseppe Carlo Carisio
reproduction with original links only
SOURCES
X-FILE: THE SYRIAN WAR PLANNED SINCE 1983 BY CIA
SAUDI PRISONERS FORCED TO FIGHT FOR AL QAEDA
AL BAGHDADI: ISIS CALIPH AND CIA AGENT
THE EUROPE'S CALIPHATE CREATED BY SAUDI AND CIA
JIAHDISTS RELEASED BY US AND DEPORTED NEAR RUSSIA
Fabio is Director and Editor of Gospa News; a Christian Information Journal.
Fabio Giuseppe Carlo Carisio, born on 24/2/1967 in Borgosesia, started working as a reporter when he was only 19 years old in the alpine area of Valsesia, Piedmont, his birth region in Italy. After studying literature and history at the Catholic University of the Sacred Heart in Milan, he became deputy director of a local newspaper and specialized in judicial reporting.
For about 15 years he is a correspondent from Northern Italy for the Italian newspapers Libero and Il Giornale, also writing important revelations on the Ustica massacre, a report on Freemasonry and organized crime.
With independent investigations, he collaborates with Carabinieri and Guardia di Finanza in important investigations that conclude with the arrest of Camorra entrepreneurs or corrupt politicians.
In July 2018 he found the counter-information web media Gospa News focused on geopolitics, terrorism, Middle East, and military intelligence. He is a correspondent from Italy for the French news site Reseau International.
He worked for many years for the magazine Art & Wine as an art critic and curator.
ATTENTION READERS
Due to the nature of independent content, VT cannot guarantee content validity.
We ask you to
Read Our Content Policy
so a clear comprehension of VT's independent non-censored media is understood and given its proper place in the world of news, opinion and media.
All content is owned by author exclusively. Expressed opinions are NOT necessarily the views of VT, other authors, affiliates, advertisers, sponsors, partners or technicians. Some content may be satirical in nature. All images within are full responsibility of author and NOT VT.
About VT
-
Read Full Policy Notice
-
Comment Policy