VT/US: Trump always hated Russia and Russia never helped in the election, not that much though Trump sent emissaries like General Michael Flynn to Russia to, according to our direct Russian sources, bend over totally for Russia.
The installation was announced in October 2018 when the US withdrew from the INF treaty.
The US suppressed this news with full suppression of any mention of this massive diplomatic failure.
Yes, we can supply the sources and even the logo from the group Flynn was supposed to run, we made the logo:
I was supposed to be Flynn's partner.
Now history moves back 58 years and the America of John Kennedy is dead.  The Kosher Nostra runs America and Trump tried to grind Cuba into the ground and has tried to surround Russia with advanced missile defenses and short-mid range nuclear missiles.
Now the real missile gap, Russia is a decade ahead of us in deploying unstoppable hypersonic missiles, makes Washington 150 seconds from nuclear destruction.
Do remember, the US has financed and built nuclear bunkers for over 200,000 Israelis (Jews only) while Americans currently have no civil defense program whatsoever.
---
January 26, the S-400 Triumph went online across much of America in response to Trump placing US AEGIS on Russia's borders.
These missiles are only here to support hypersonic missile systems to place the US under 1-minute nuclear destruction in response to Trump's treaty games.
Russia 1, Trump 0 in the real Super Bowl
US media in a panic: Russian S-400 air defense systems arrived on Cuba's "island of freedom". Moreover, this was done so unexpectedly that before that the information in the press did not slip.
In response to the deployment of American air defense systems near the borders of Russia, namely, in Poland, Romania, the Baltic states, Moscow decided to respond in a similar way, sending so far one S-400 battalion to the US borders. And, specifically, to Cuba. Of course, militarily, this is unlikely to pose a massive threat to the United States, but the symbolic context is very important.
For the first time not only in its recent history but also since the days of the USSR, Moscow is able to take such a step. Let me remind you, during the Cuban missile crisis, strategic weapons in Cuba were never deployed by agreement with Washington: in exchange for refusing to install missiles in Turkey.
The American media, and politicians, reacted hysterically, saying that in fact, the S-400 air defense would pose a threat not to US military aircraft, but to civil aviation. Well, their statements are very clear and not surprising. It is unlikely that the Americans would say the opposite. But let's figure out what will happen in practice.
S-400, located in Cuba, overlap two US bases: 
Homestead Air Base and Key West Naval Station. They are located on the other side of the Gulf of Mexico: in Florida.
The more "powerful" of them is Homestead, which houses about 50 aircraft of the F-15 and F-16 type, which belong to 4th generation aircraft. These vehicles can be destroyed without problems with S-400 air defense.
The appearance of the S-400 in Cuba is quite consistent with the strengthening of Russia's influence in the Latin American region. Acting by political, economic and military methods, Moscow returns to the Western Hemisphere. Of course, Cuba has been an outpost of our country in the region since Soviet times, but we should not forget about other countries with which the Kremlin has established no less friendly relations. First of all, it is Venezuela and Nicaragua.
A Kalashnikov assault rifle factory is being built in Venezuela. Being a cheaper, but at the same time, no less high-quality small arms than its NATO rivals, Kalashnikov will spread with great speed throughout Latin America. And this is not only about Venezuela, which will switch to the Russian type of weapon in the first place.
In addition, Russia is strengthened through the armament of the Venezuelan army. Rosoboronexport delivered to this country a huge number of aircraft: helicopters Mi-17 and Mi-35 aircraft MiG-29 and Su-30. Armored vehicles : T-72, BTR-80, BMP-3, etc. SAM S-300, Buk-M2, etc.
Now for Nicaragua. With this country, the development of cooperation is only beginning. Nicaragua does not have much experience interacting with the USSR and did not have as much money in better times as Venezuela did. Therefore, a bridgehead was not created. They started to do this just now.
The leadership of Nicaragua invited Russia to place a military base on its territory. For this step, the Nicaraguans lost for security reasons, because Washington does not abandon attempts to overthrow the government.
But talking about some practical steps are already taken to strengthen cooperation with Nicaragua is premature. So far, only negotiations are underway on this topic. But I hope that soon everything will be fixed.
The entry of Russia into Latin America has, among other things, also an economic interest. This is a good market for our products, as well as a pantry for a number of natural resources. As for the economy, I will write a separate article, but for now, we will rejoice at the first deployment of our strategic weapons in the region. Something tells me that in the near future, positive news from Latin America will come more and more.
---
NATO's Defender Europe 2020 is a war against Russia role-play, no matter what they tell you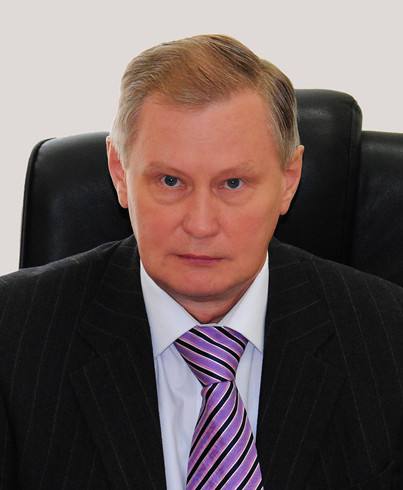 Mikhail Khodarenok, a military commentator for RT.com. He is a retired colonel. He graduated from the Minsk Higher Engineering School of Anti-Aircraft Missile Defense (1976) and the Command Academy of the Air Defense Forces (1986). The commanding officer of the S-75 AA missile battalion (1980-1983). Deputy commanding officer of a SAM regiment (1986-1988). The senior officer at the High Command of the Air Defense Forces (1988–1992). The officer at the main operational directorate of the General Staff of the Armed Forces (1992–2000). Graduated from the Military Academy of the General Staff of the Armed Forces of the Russian Federation (1998). Worked as an analyst at Nezavisimaya Gazeta (2000-2003) and editor-in-chief of Voyenno-Promyshlennyi Kuriyer (2010-2015).
---
RT/Moscow: Despite NATO officials' claims about Defender Europe 2020 not being aimed against any particular country, the exercises are clearly just another anti-Russian provocation.
The main objective of the exercise — NATO's largest in over 25 years — is to practice deploying US troops to Poland and the Baltic states. As part of the drill, up to 20,000 US troops will be deployed to Europe by air and sea, as well as 13,000 vehicles and equipment. 37,000 soldiers from 18 countries will take part in Defender-Europe 2020 altogether. These exercises will last about five months and will take place mostly in Germany, Poland, and the Baltic states, with the bulk of the activities scheduled for April and May.
Impressive to see the first 🇬🇧 vehicles and equipment arrive in 🇧🇪 for this major exercise with our allies. Here are a few more photos https://t.co/9VTfiMYgcg pic.twitter.com/zMKGgx8hwW

— martin shearman (@martin_shearman) February 3, 2020
On Monday, the first units from Britain arrived in Belgium's Antwerp.NATO denies the notion that Russia is the portrayed enemy in Defender Europe 2020. According to General Andrew Rohling, Deputy Commander of the US Armed Forces in Europe, "the military maneuver is not related to any particular country. It aims to respond quickly to any crisis."
This is echoed by the alliance's chief Jens Stoltenberg, who insisted this week that "Defender Europe 2020 is not aimed at any particular country."
However, judging by its name, such a massive deployment of troops can only serve for exercising a strategic defense in the European theater of operations. The objective of such an operation would be to counter an invasion and strike back with full force, making sure that the enemy would stop the hostilities and agree to a truce that would benefit NATO.
Needless to say, NATO has only one potential enemy in the European strategic region that is somewhat equal to the alliance in terms of military capabilities. No matter what NATO's political and military leaders say, it's Russia.
Naturally, we don't know the details of the planned exercise, but we do have reasons to believe that if Supreme Headquarters Allied Powers Europe (SHAPE) decided to practice a strategic defensive operation in the region, they will have to prioritize certain zones, regions, and borders where the main forces will be deployed in anticipation of an attack from the East.
What will this look like in reality? Obviously, Moscow will not get any coherent answer regarding the specifics of the upcoming exercises, but it would be interesting to hear what SHAPE might have to say. Is it "to prevent Russian forces from reaching the Baltic Sea near Liepaja and Klaipeda thus isolating NATO's units in Latvia and Estonia?" Or maybe "to prevent Russians from crossing the middle reaches of the Vistula river in Poland on a wide front?"
NATO officials might claim in public that one of the goals of Defender Europe 2020 is to practice transferring American troops to Poland and the Baltic states. However, operational officers at operational-strategic and strategic headquarters use a different language. They call it "strategic deployment of US and NATO forces to the European theater of operations." Now, this is the part of the strategic deployment of armed forces that is usually followed by the real war in a matter of hours and minutes.
Claudia Major from the German Institute for International and Security Affairs (SWP) says that Defender Europe 2020 doesn't play out a specific scenario of an offensive, but rather focuses on deploying the troops.
"The main objective is to figure out whether it's possible to move troops across Europe in a matter of days in case of a crisis," the expert told Deutsche Welle.
So what is this crisis that requires deploying US and NATO troops from one theater of operations to another?
While transferring troops to different parts of Europe might sound pretty harmless, from a military perspective, it actually means setting up a battle force for an offensive or creating a defensive line.
Even during exercises, troops do not move around aimlessly but are rather transferred with specific objectives in mind, like, for example, creating a force in a strategic area. Naturally, any defensive exercise will include a counter strike aimed at crushing the invading forces — apparently, Russia is being seen as the enemy in this case. Most certainly, this part of the exercise will result in some 'miraculous victory' over the hordes from the East, and it will happen in a symbolic location.
To sum it all up — no one should be fooled by terms like "transportation," "logistics" and "testing roads and bridges." Defender Europe 2020 is an exercise of strategic defense and its objective is to counter a 'Russian invasion.' Since there is no indication that Moscow would ever seek to invade Europe, it's clear that these exercises are anti-Russian in nature, and are yet another planned provocation against Russia.
---
Source:  Slovodel.com
ALSO ON RT.COM: NATO's Defender Europe 20 exercises only increase chances of war with Russia, not diminish them
ATTENTION READERS
Due to the nature of independent content, VT cannot guarantee content validity.
We ask you to
Read Our Content Policy
so a clear comprehension of VT's independent non-censored media is understood and given its proper place in the world of news, opinion and media.
All content is owned by author exclusively. Expressed opinions are NOT necessarily the views of VT, other authors, affiliates, advertisers, sponsors, partners or technicians. Some content may be satirical in nature. All images within are full responsibility of author and NOT VT.
About VT
-
Read Full Policy Notice
-
Comment Policy