WE REMEMBER
More than 100,000 people in the US have died from Covid-19. Here, 105 families share their favorite memories of those they've lost. If you have someone you'd like to honor, submit their story.
Go to CNN to listen to their stories:
Heshmat Solhjoo
75, Qazvin, Iran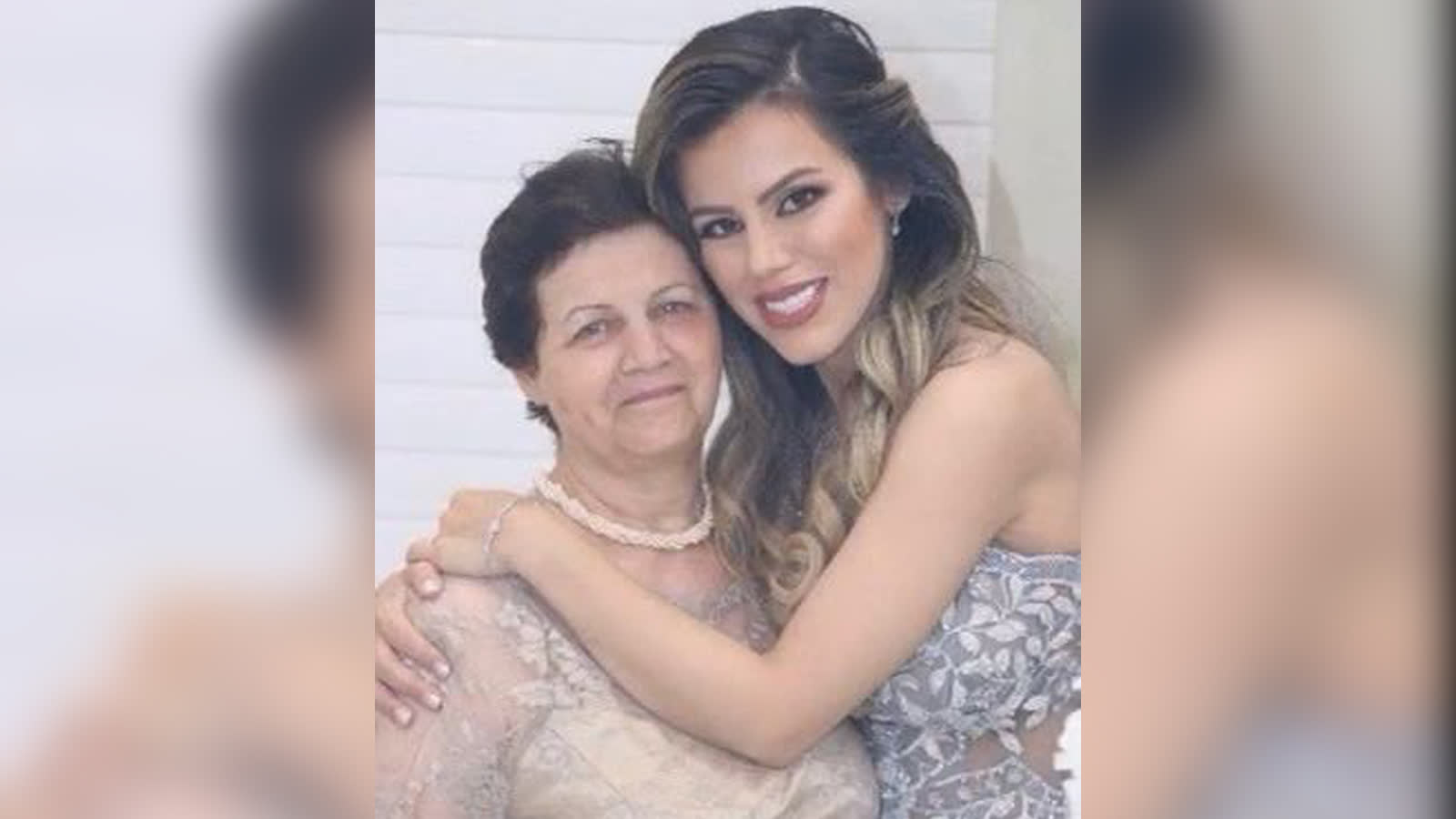 "She always had my back. When you're really far away … just one person out there who always cares, always cares regardless — she was that person for me."
Submitted by: Maryam Hamidirad (daughter)
Joe Lewinger
42, Garden City South, New York
Maura Lewinger says her husband, Joe, wrote her love letters every morning and left them in her lunch box. In his final moments, doctors held the teacher's phone over him as she played their wedding song.
Submitted by: Maura Lewinger (wife)
Francesca Porco
72, Fort Lee, New Jersey
Francesca Porco loved to cook and be in the company of family and friends. "She loved the old traditions," her son Dominic says. She also loved to dance. Her family remembers her as a kind and generous woman who could break out a mean tango.
Submitted by: Dominic Porco (son)
Isidro Mindiolaza
74, Woodside, New York
Isidro Mindiolaza worked as a porter for an apartment building on the Upper East Side of Manhattan. His son, Marcelo Martinez, says his dad died too soon. "My dad still had a lot to offer. He contributed to Social Security, to his union, to his pension, and he never got to enjoy it."
Submitted by: Marcelo Martinez (son)
Dr. Joseph Francis Wethington
93, Minneapolis–St. Paul, Minnesota
During his career, Dr. Joseph Francis Wethington served as a county medical examiner for 25 years and helped establish a missionary medical clinic in Guatemala. Wethington and Ellen, his wife of 65 years, had six children and 14 grandchildren.
Submitted by: Madeline, Audrey and Jacqueline Wethington, and Ellen Arnold (granddaughters)
Lillie Mae Mitchell
89, Edison, New Jersey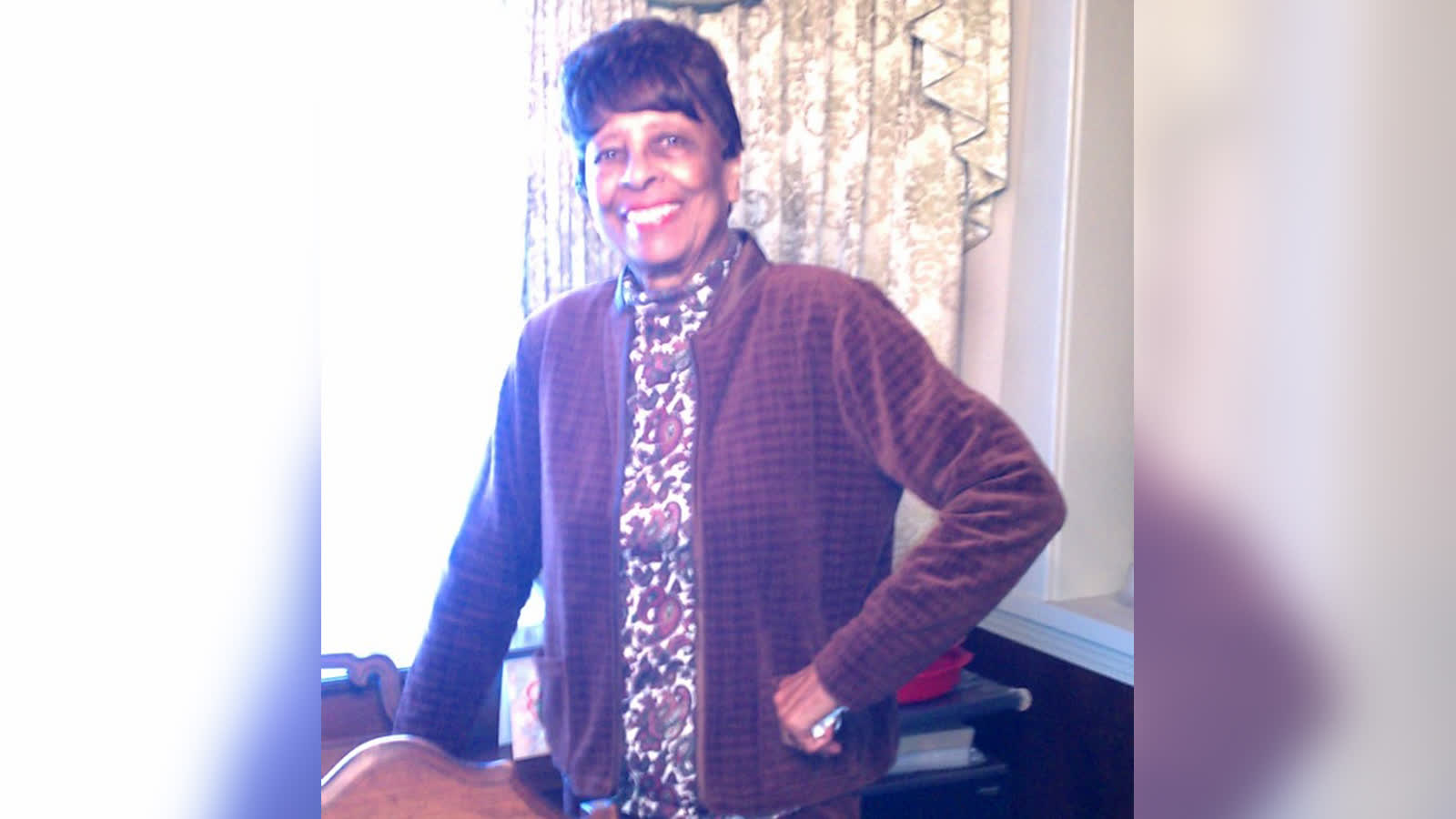 Lillie Mae Mitchell was a lover of cards, dancing and the lottery. "She had a wonderful spirit about her," says her daughter, Kristine Smith. A former machine operator and mother of five children, she had an infectious laugh and would dance and sing in her nursing home. "She loved seeing people smile."
Listen
Sweet Lips
My mom had this nickname …
Submitted by: Kristine Smith (daughter)
Leonardo Guzman
86, New York, New York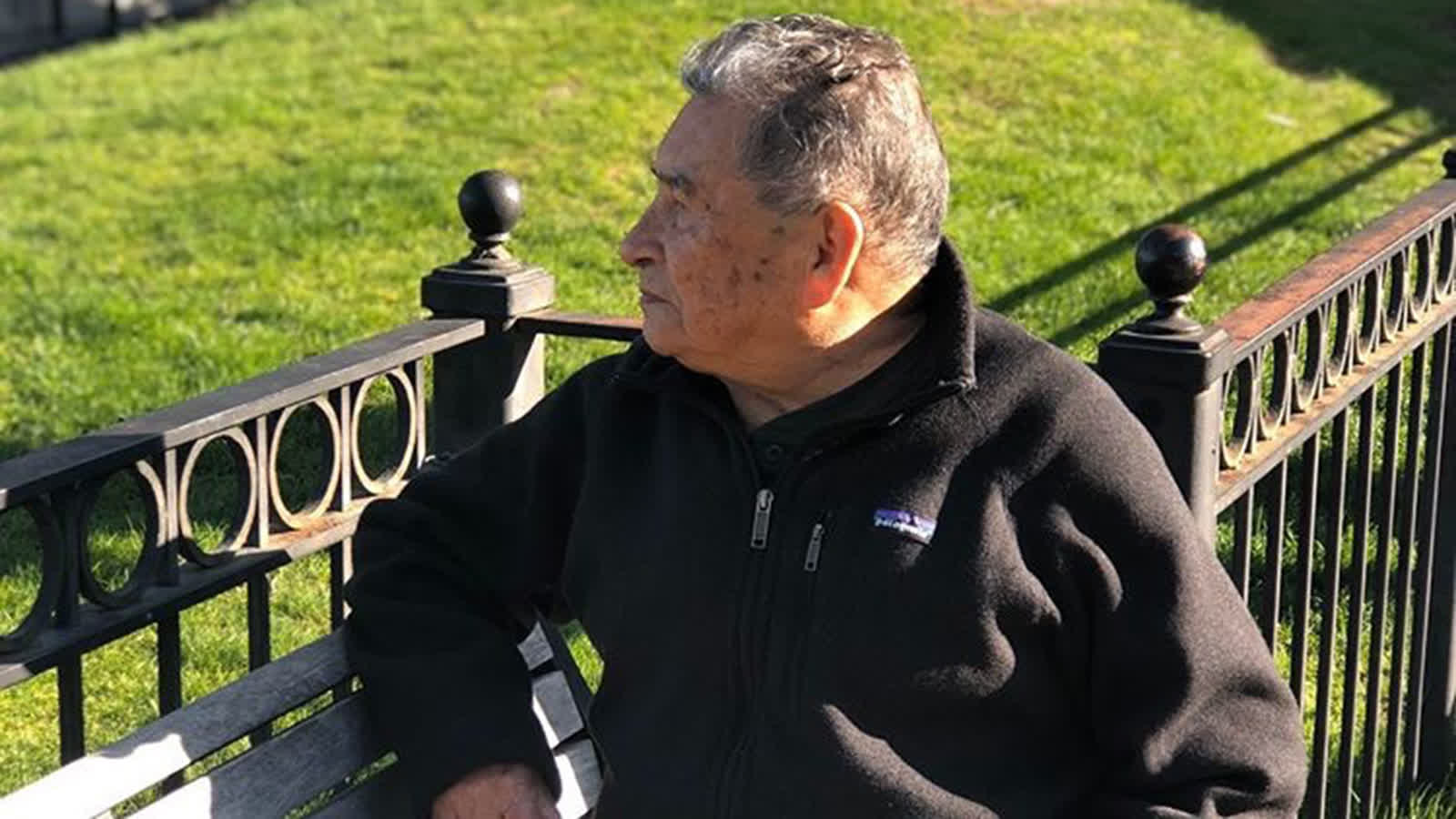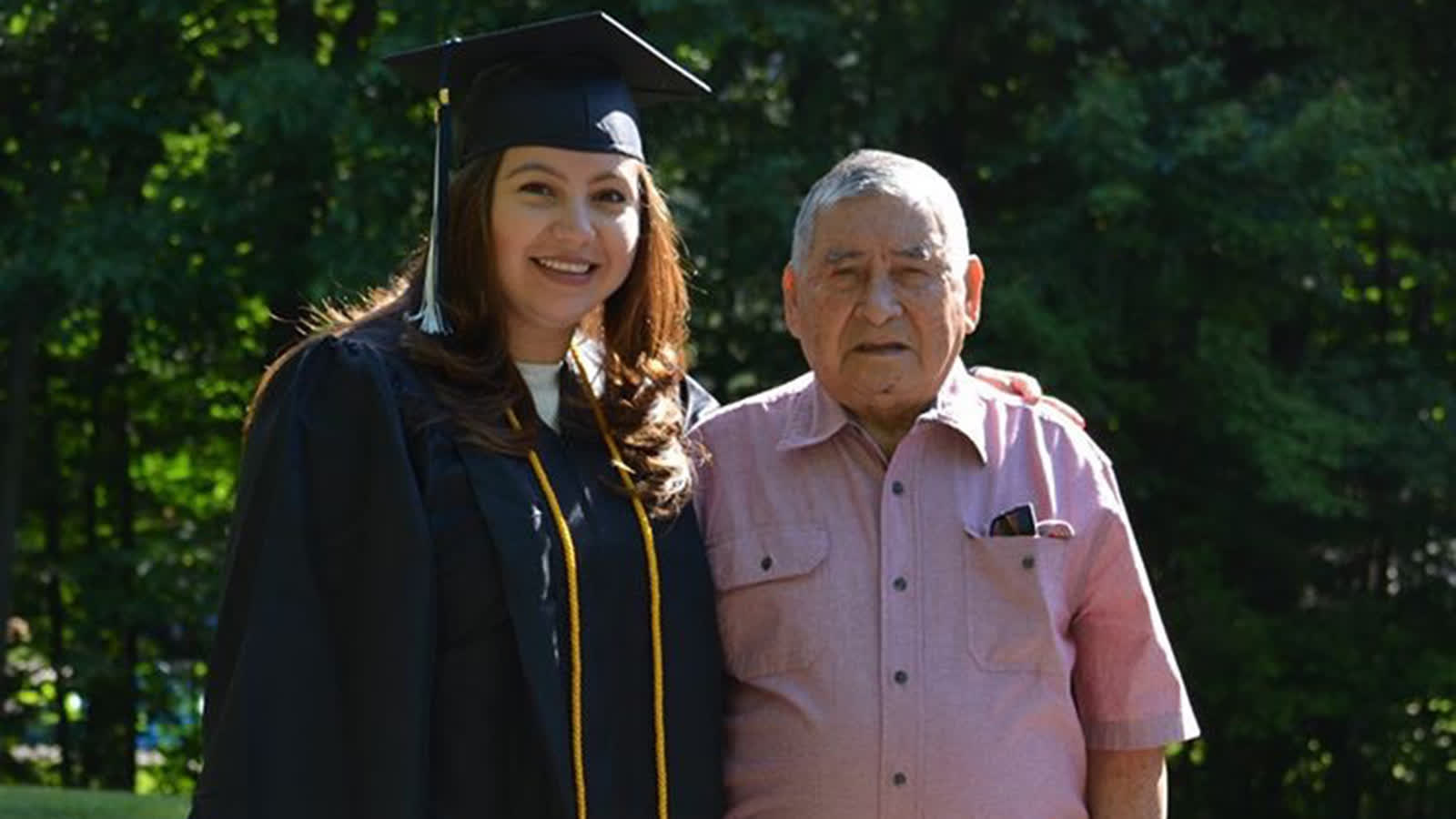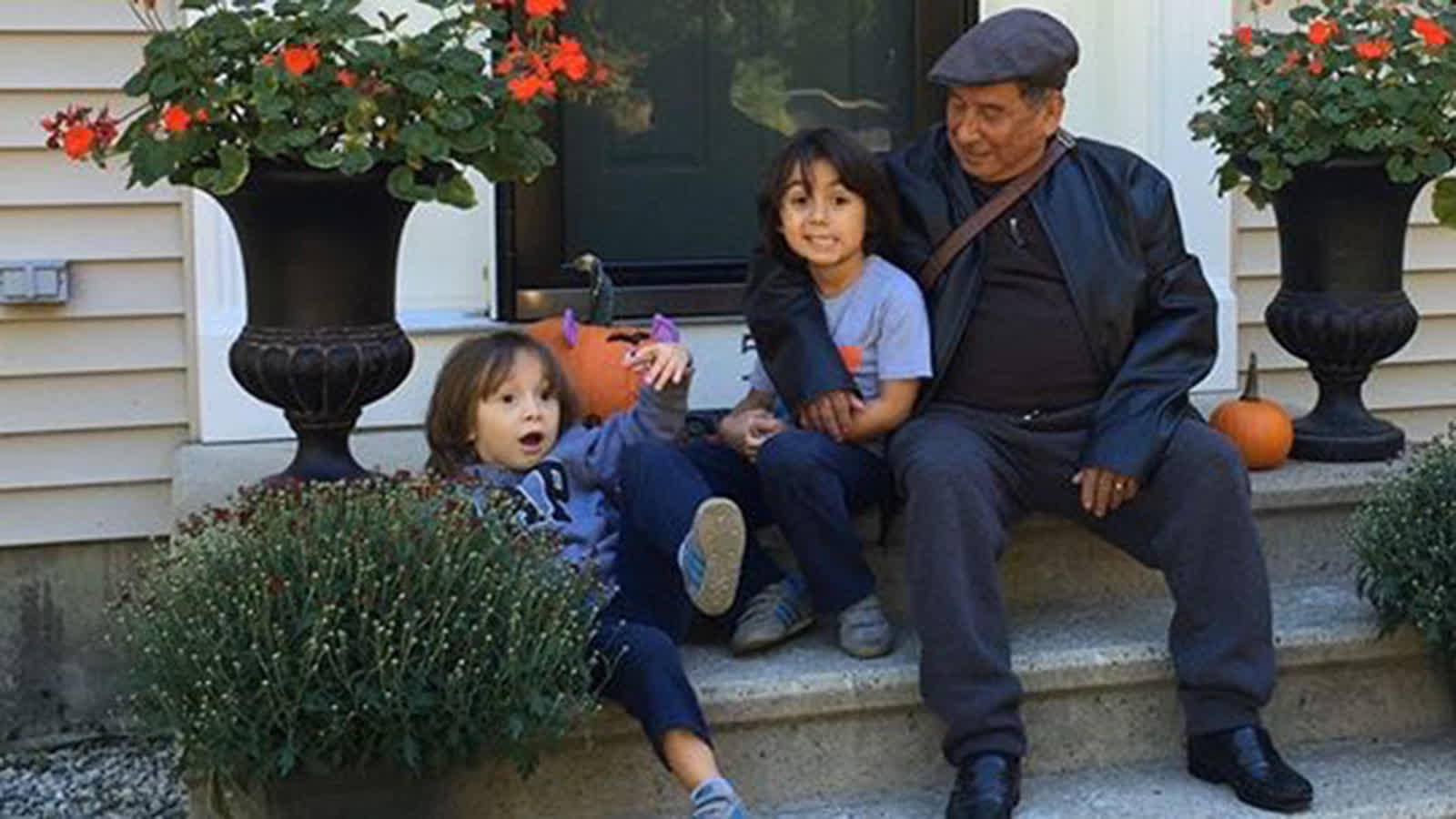 Leonardo Guzman was a big foodie — he loved to go out to eat and try new things. He will be remembered by his family as an honest, hard-working man with a great sense of humor. "Grandpa Leo," as his granddaughter calls him, immigrated to the US from Colombia in the 1980s. "He worked really, really hard for our family to have better opportunities here and we did," says Ericka Uribe. "All of us lived for him, to make his dreams come true."
Submitted by: Ericka Uribe (granddaughter)
David Michael Domina
73, Frankfort, New York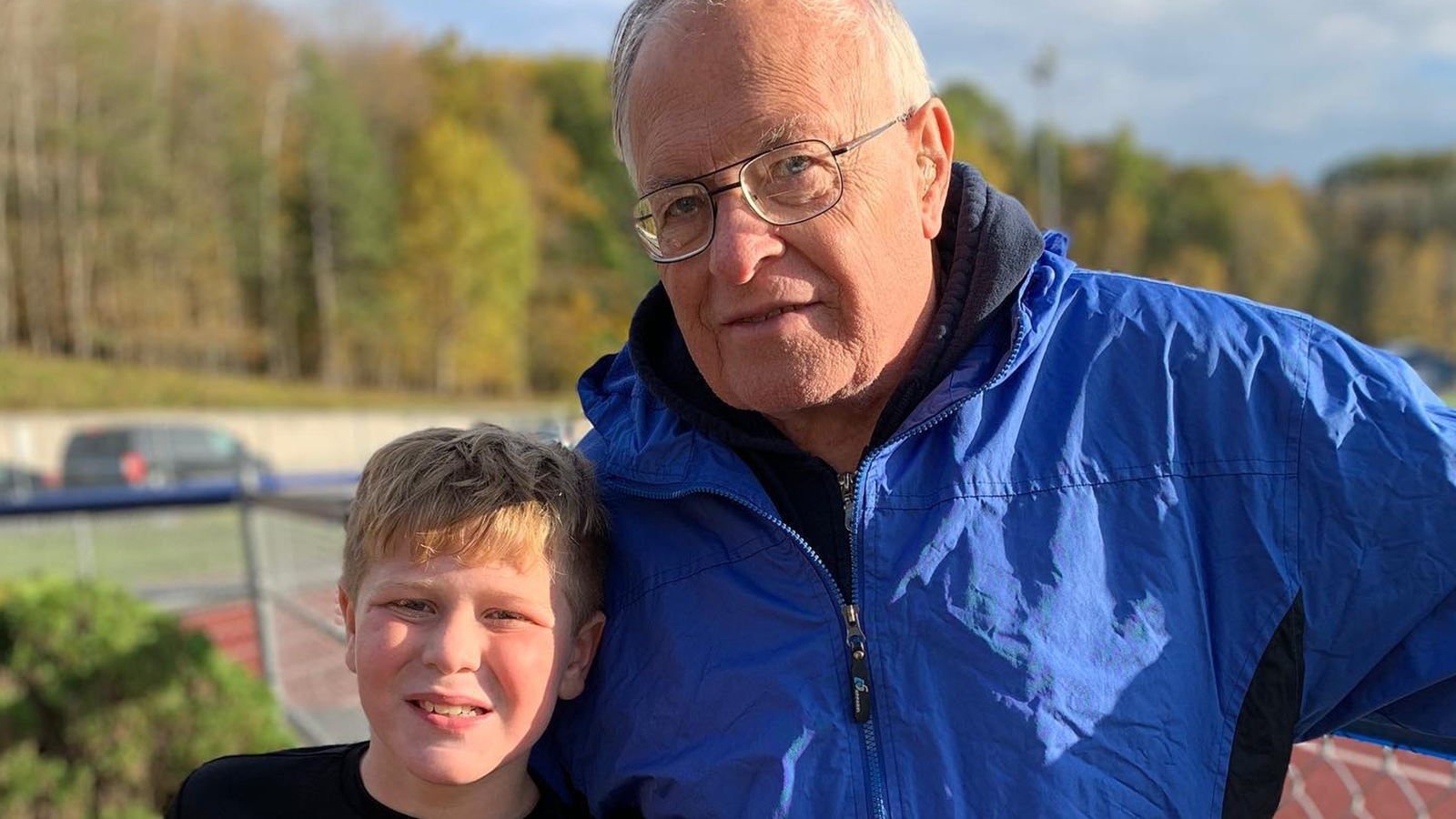 His nickname was "Grandpa 'Grumpy' Dave," a term of endearment for a man who loved being a grandpa. Rain or shine, David Domina cheered on the sidelines of his grandsons' games or volunteered at the concession stand so parents could watch their children play. A devoted father of two daughters and a man of deep faith, Domina loved nature walks and reading his bible. "His presence is missed immensely in our home," says Holly Yardley, Domina's daughter.
Submitted by: Holly Yardley (daughter)
Dr. Guido Volcovici
79, Tuckahoe, New York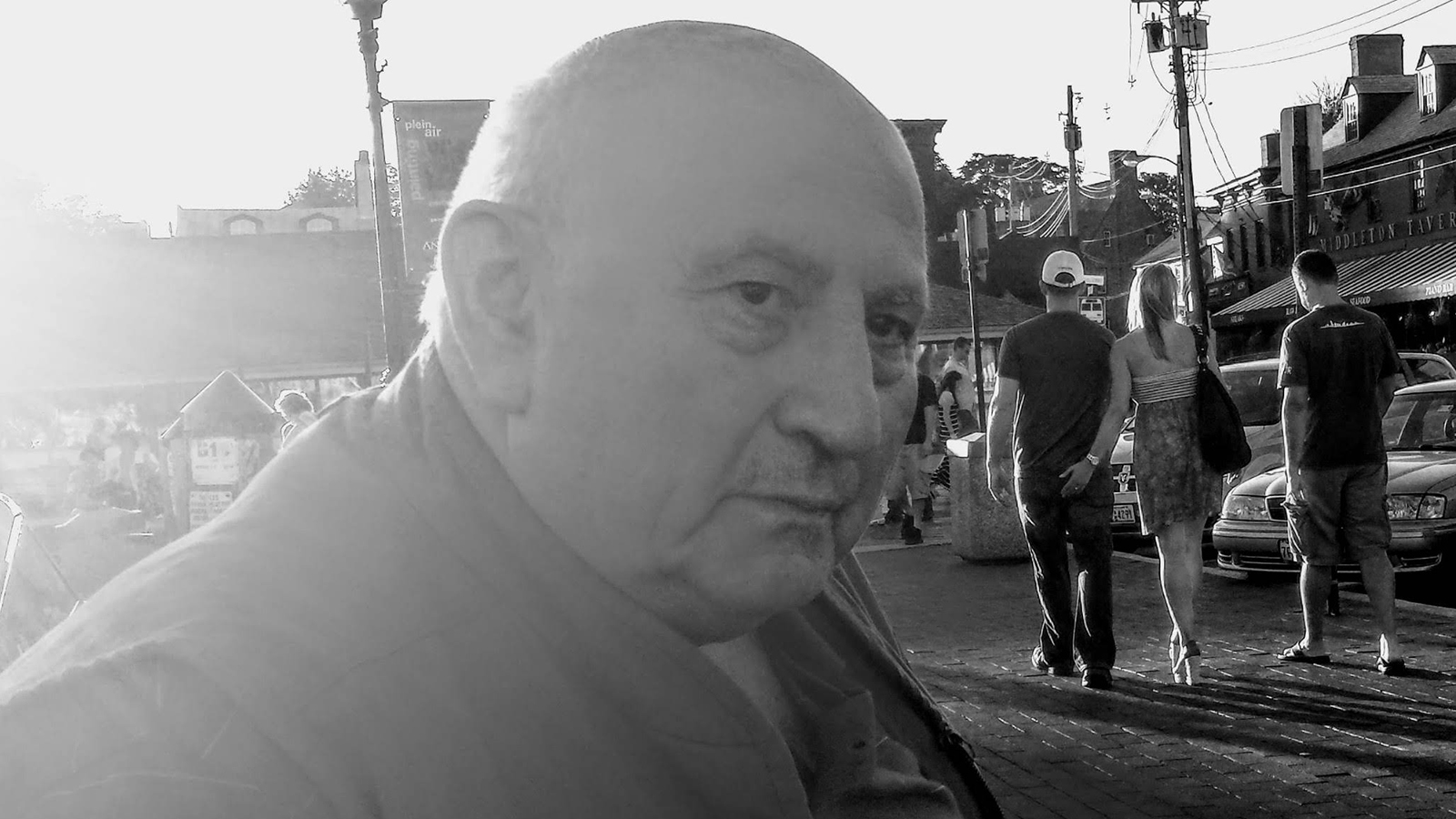 Dr. Guido Volcovici was larger than life. Born during an earthquake in Romania, he defected to the United States in 1969. A lover of people, food and movies, whenever Guido told stories in his thick Romanian accent, a small crowd would gather. He practiced medicine for over 50 years, working until a few months before he succumbed to Covid-19. "He loved being a doctor, but he really loved being a grandfather," his daughter Valerie said.
Listen
A great storyteller
It wasn't so much about the stories … He really just wanted to connect.
Submitted by: Valerie Volcovici (daughter)
Jacqueline Harris
78, Southfield, Michigan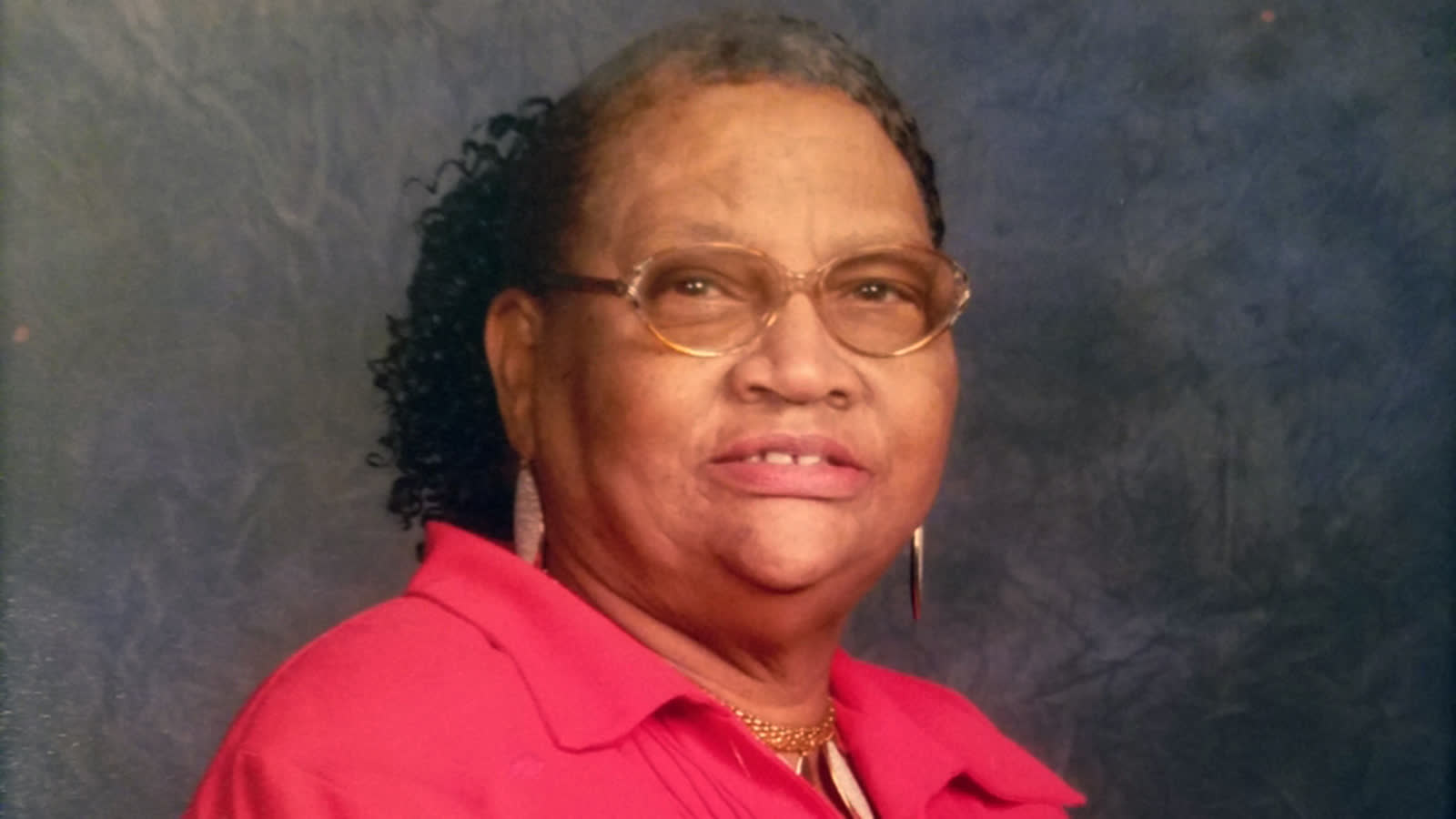 Listen
A Jamaican mom who stressed kindess
She would always feed them. She didn't like to see anybody not have anything to eat.
Submitted by: Dwight Hugget (son)
Robin Greenfield
66, Queens, New York
Robin Greenfield rose through the ranks of the New York City Department of Education, where she worked for 36 years. "I want the world to know how many people she helped, worked under, and influenced," said her husband Larry Greenfield. "She was also a wonderful wife to me. She was always in my corner."
Submitted by: Larry Greenfield (husband) and Joshua Greenfield (son)
Ron Golden
56, Goodlettsville, Tennessee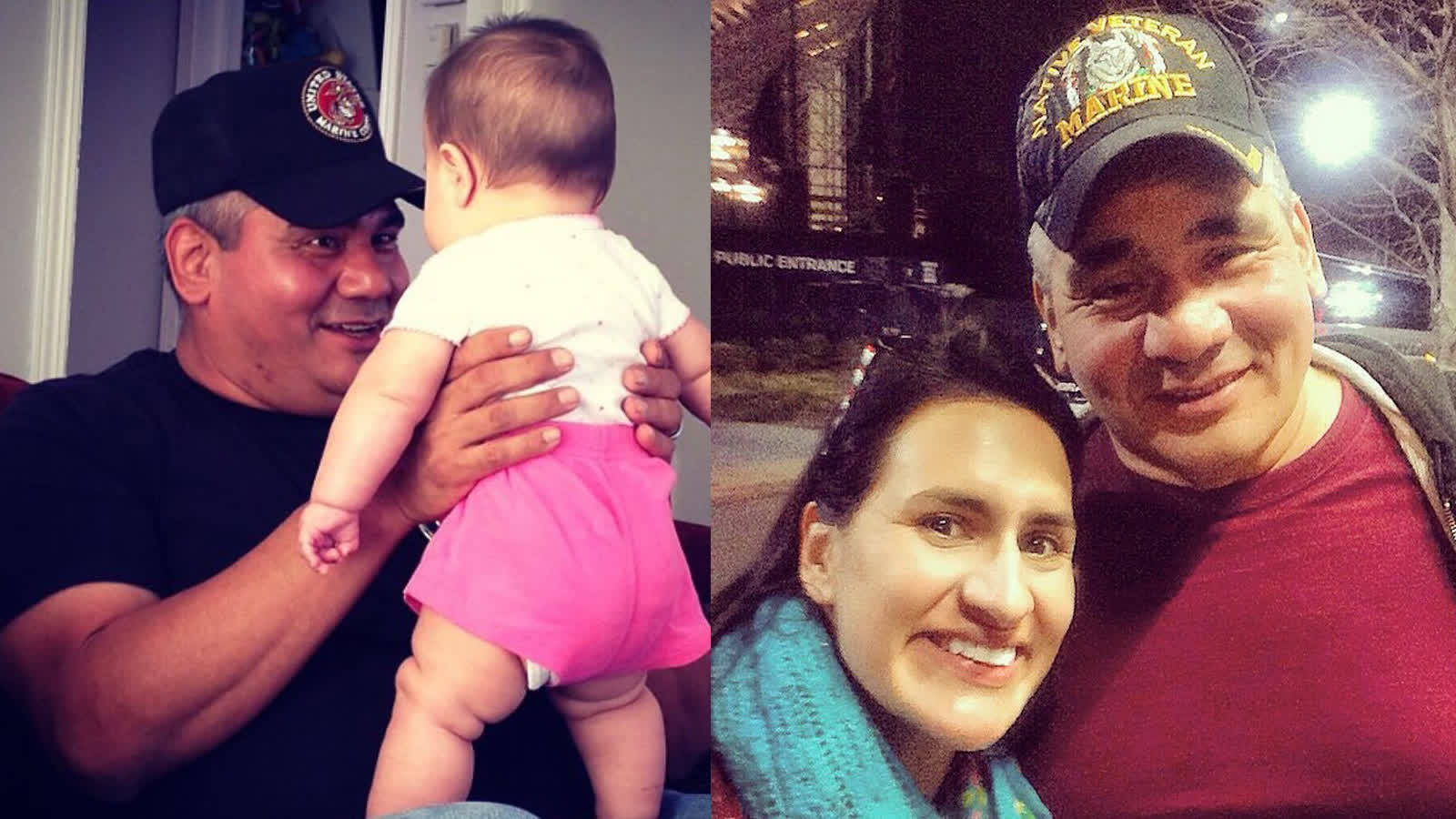 "To many, he'll be a statistic: Tennessee's second Covid-related death. But I'll remember a loving older brother, uncle, father and husband."
Submitted by: Minnesota Lt. Gov. Peggy Flanagan (sister)
Anthony Velez
32, Queens, New York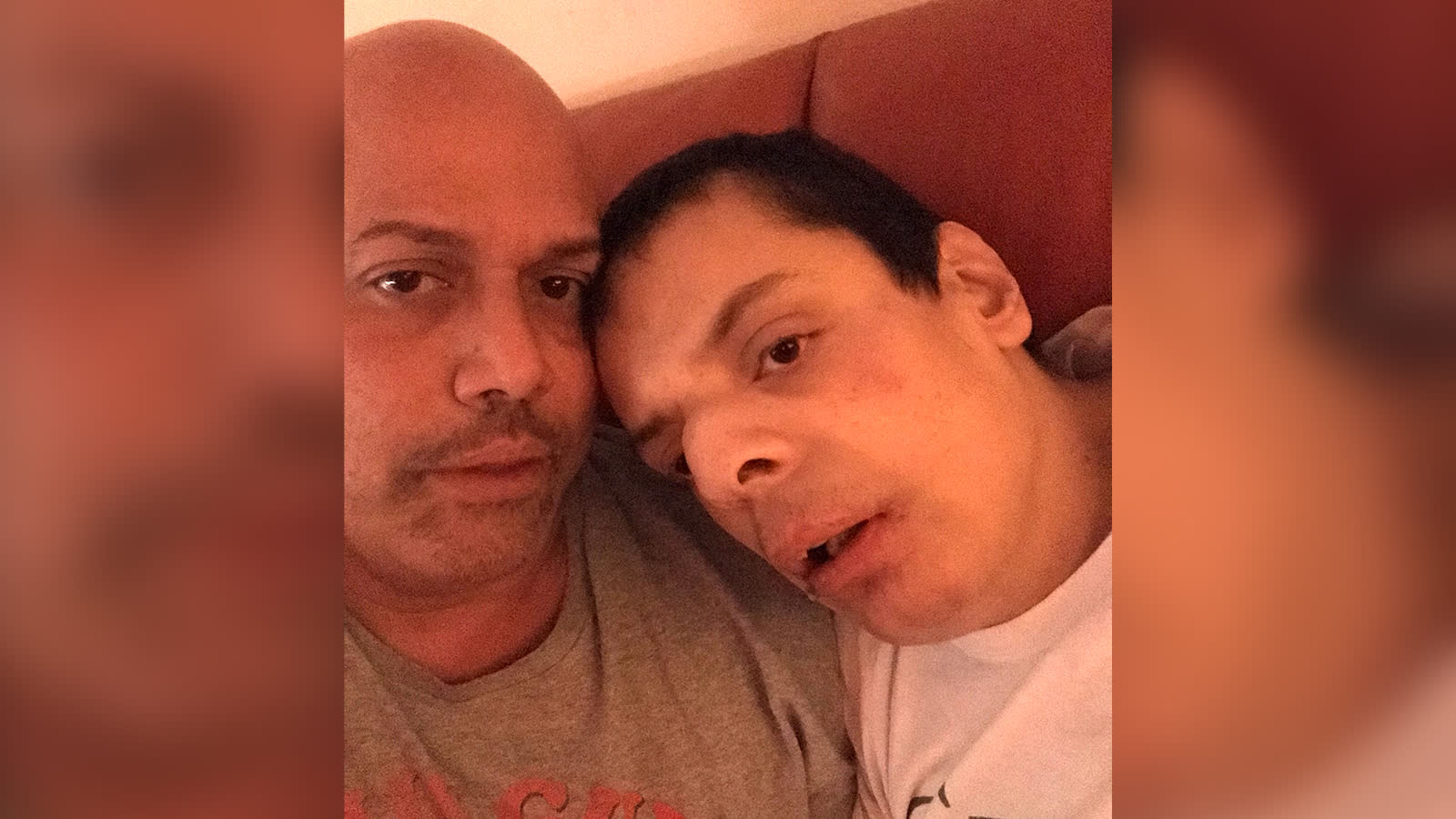 "He was my soul. He was the light of my eyes," Angel Crespo says of his son. Despite the challenges of living with Cerebral Palsy, Anthony Velez enjoyed life's simple pleasures — from food to travel. He loved music and playing his keyboard. "He brought joy to everybody because of his gentleness. He was like a gentleman, the way he treated people."
Submitted by: Angel Crespo (father)
Benjamin Robert Hirschmann
24, Fraser, Michigan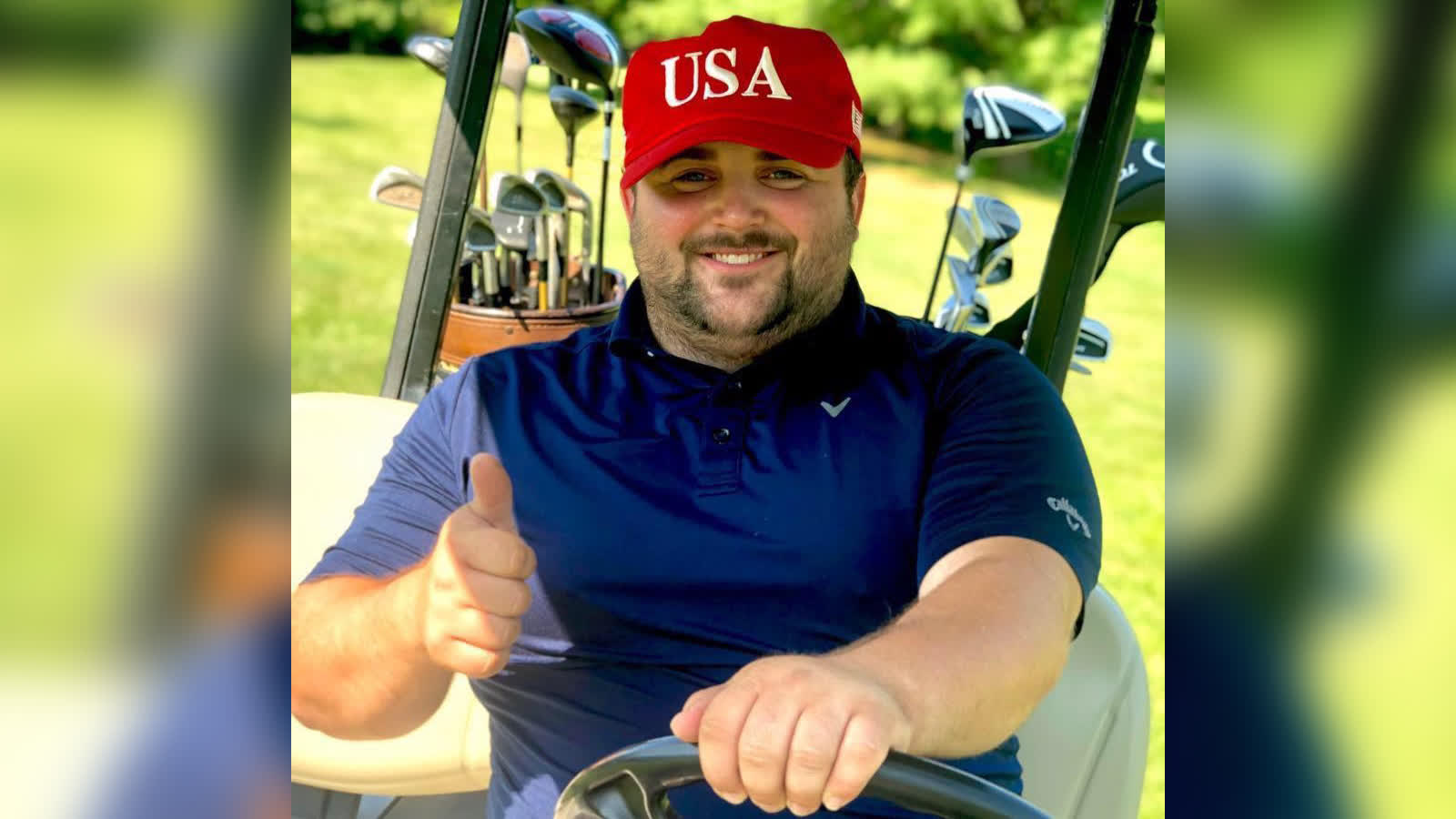 "He was a life force. He loved God, his country and was full of compassion. He helped the elderly, loved children and loved to dance. He lit up every room he walked into."
Submitted by: Denise Hirschmann (mother)
Barbara Birchenough
65, Midland Park, New Jersey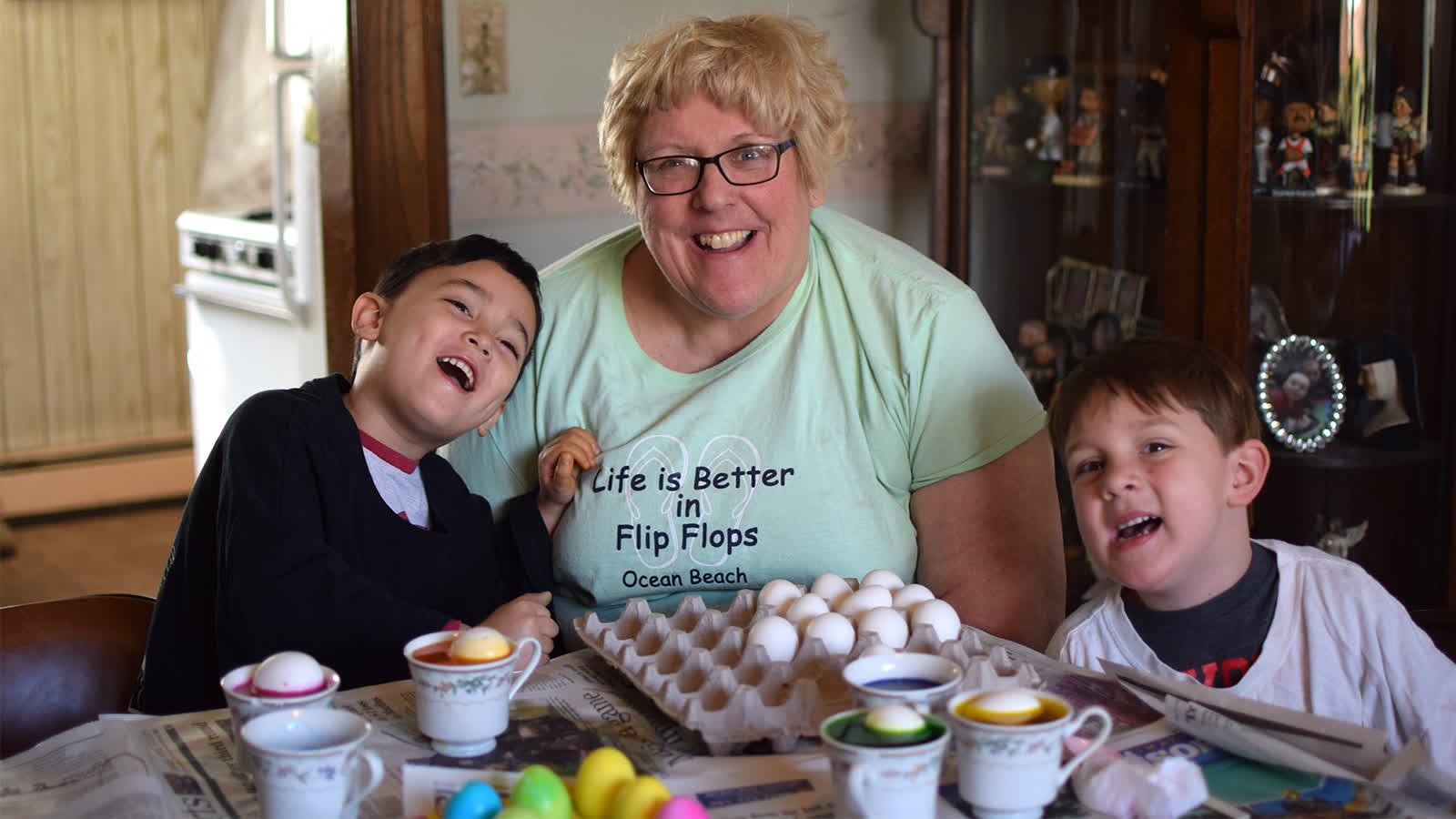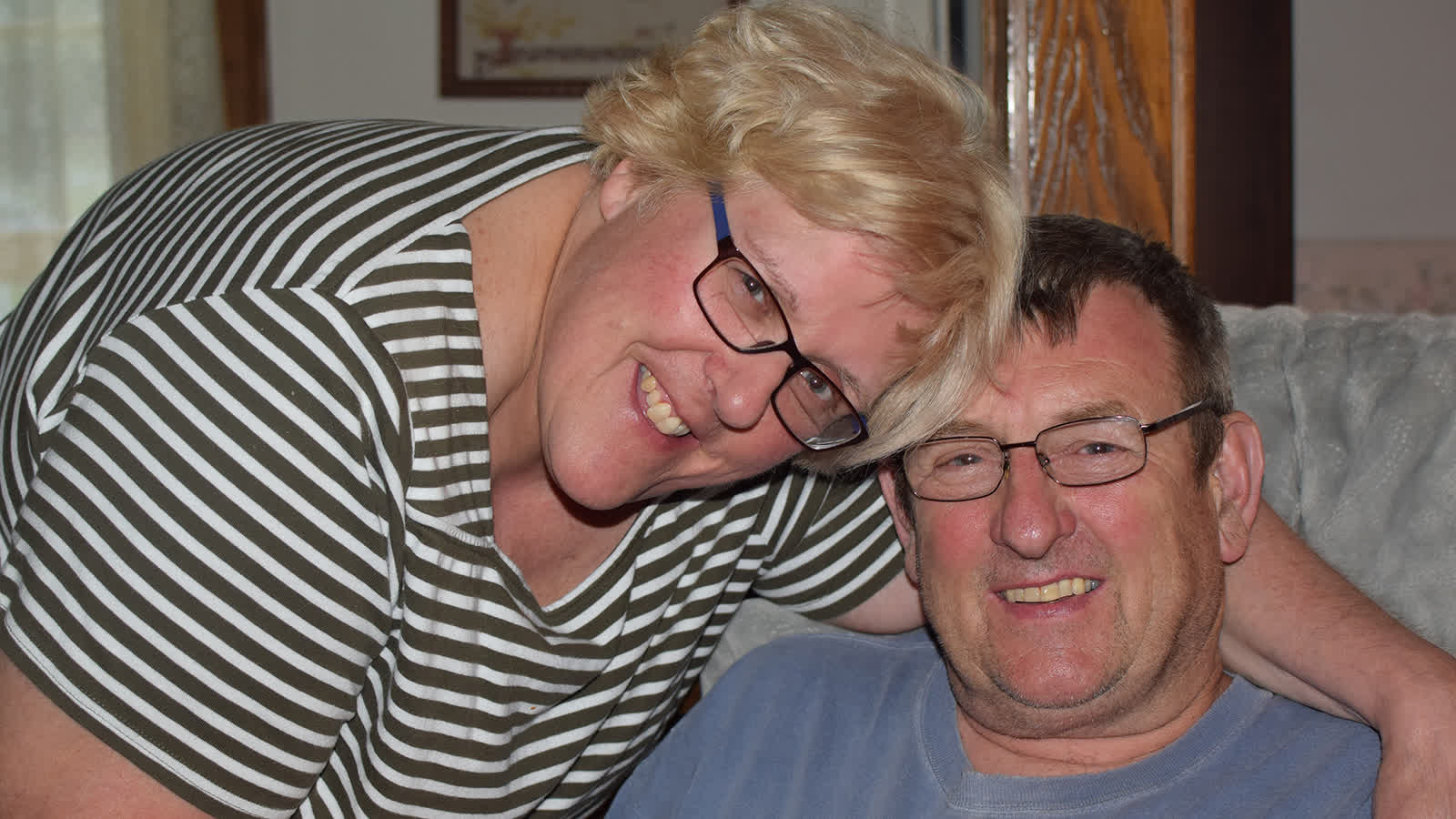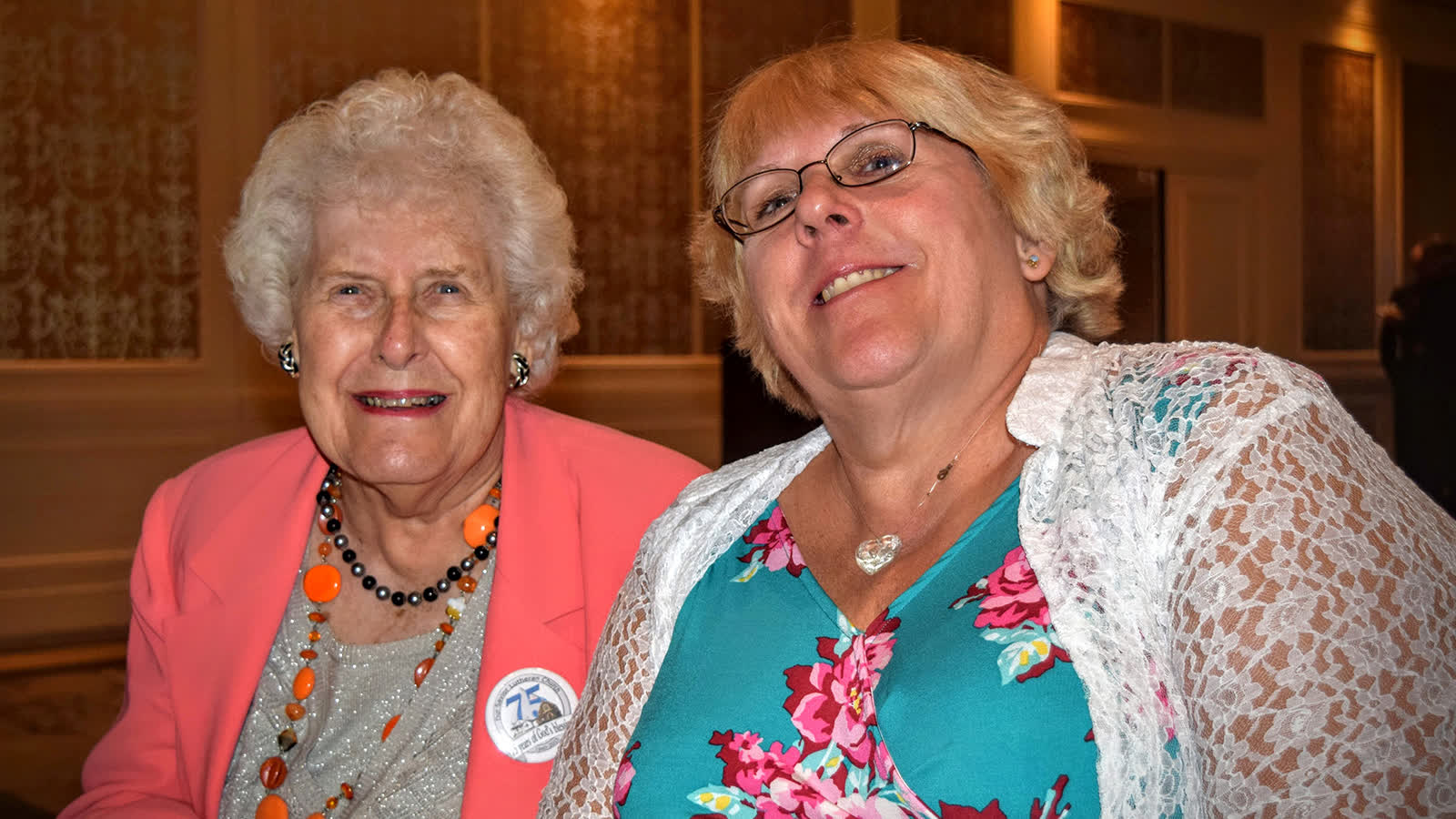 Barbara Birchenough was days away from retirement when she was admitted to the same hospital where she cared for patients.
Listen
A nurse for 46 years
We never really saw her in action at the hospital … but we saw it at home.
Submitted by: Matthew Birchenough (son)
Sabina Evangelista-Grasso
77, Suffern, New York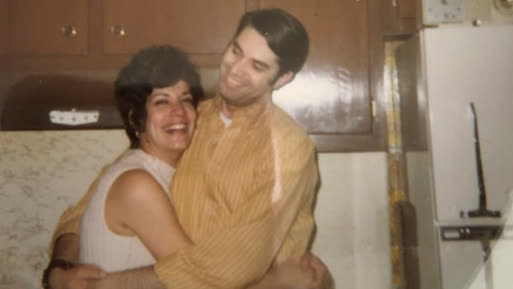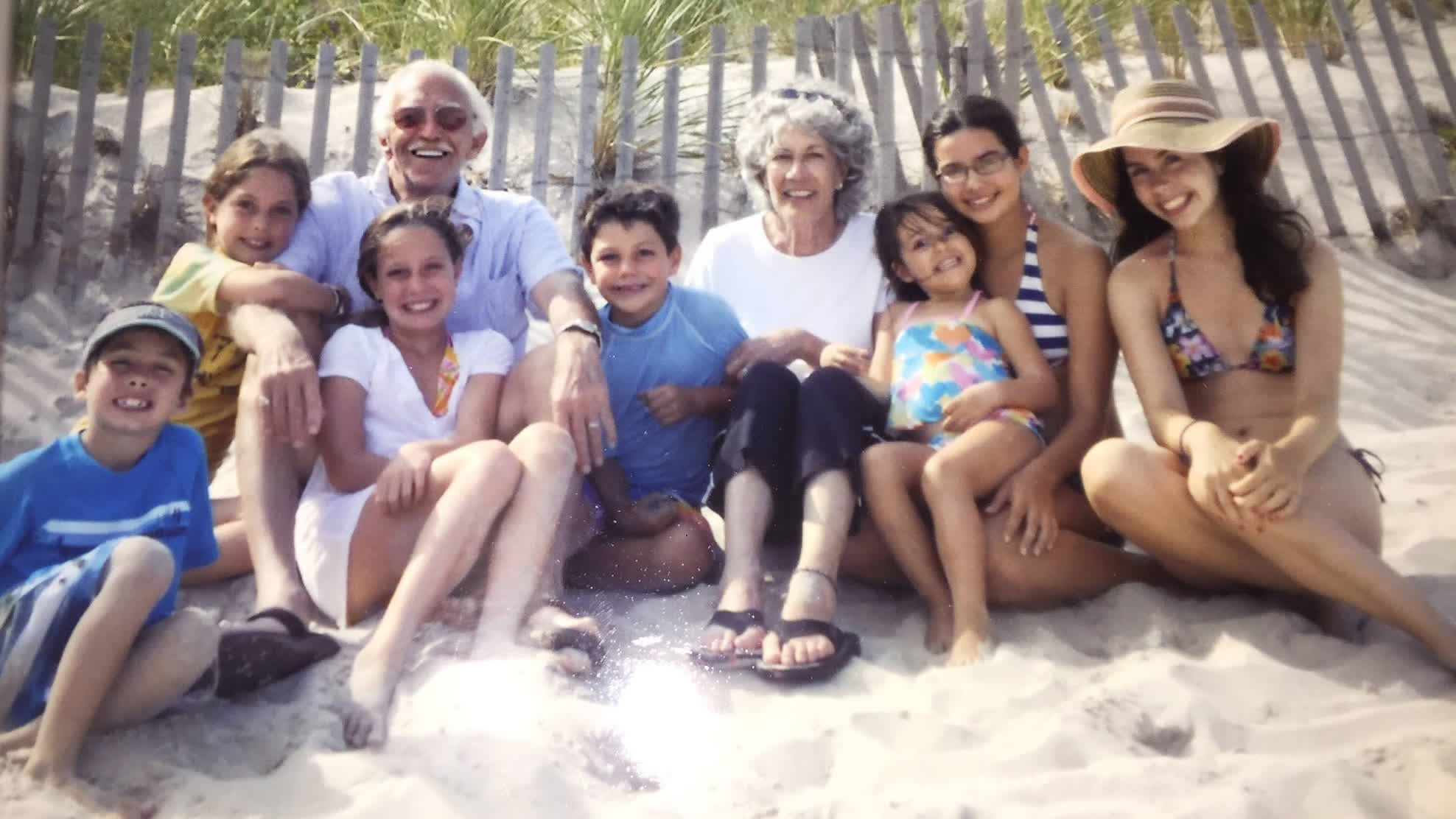 "The grandchildren would say, 'I love you, Grandma.' She said, 'I love you more.' And she'd always keep on going, ''I love you most.' She always said that."
Submitted by: Deana Evangelista (daughter)
Geraldine Slaughter
84, Detroit, Michigan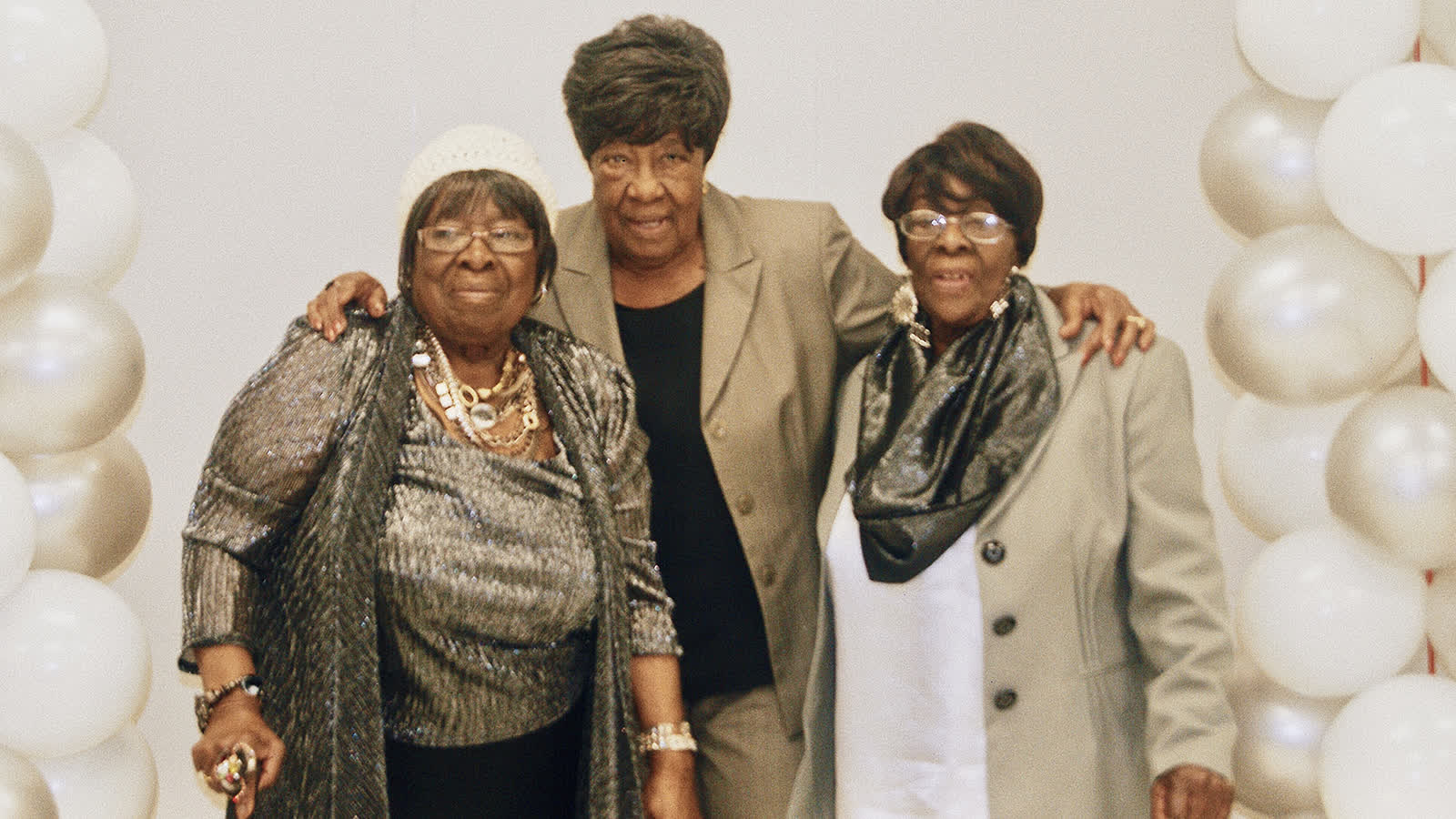 Three sisters in Detroit passed away within a couple weeks of each other. Geraldine Slaughter was 86 years old and succumbed to Covid-19 soon after testing positive. Her two sisters, Ruth Webb, 89, and Janie Giger, 94, were also tested but passed away before getting the results. The sisters' daughters say they were loving members of a tight-knit family and had long, fruitful lives.
Listen
Three daughters remember their moms
People would always say, 'That is the most pleasant looking little lady.'
Submitted by: Cheryl Matthews (daughter)
Joseph R. LaMarche
87, Worcester, Massachusetts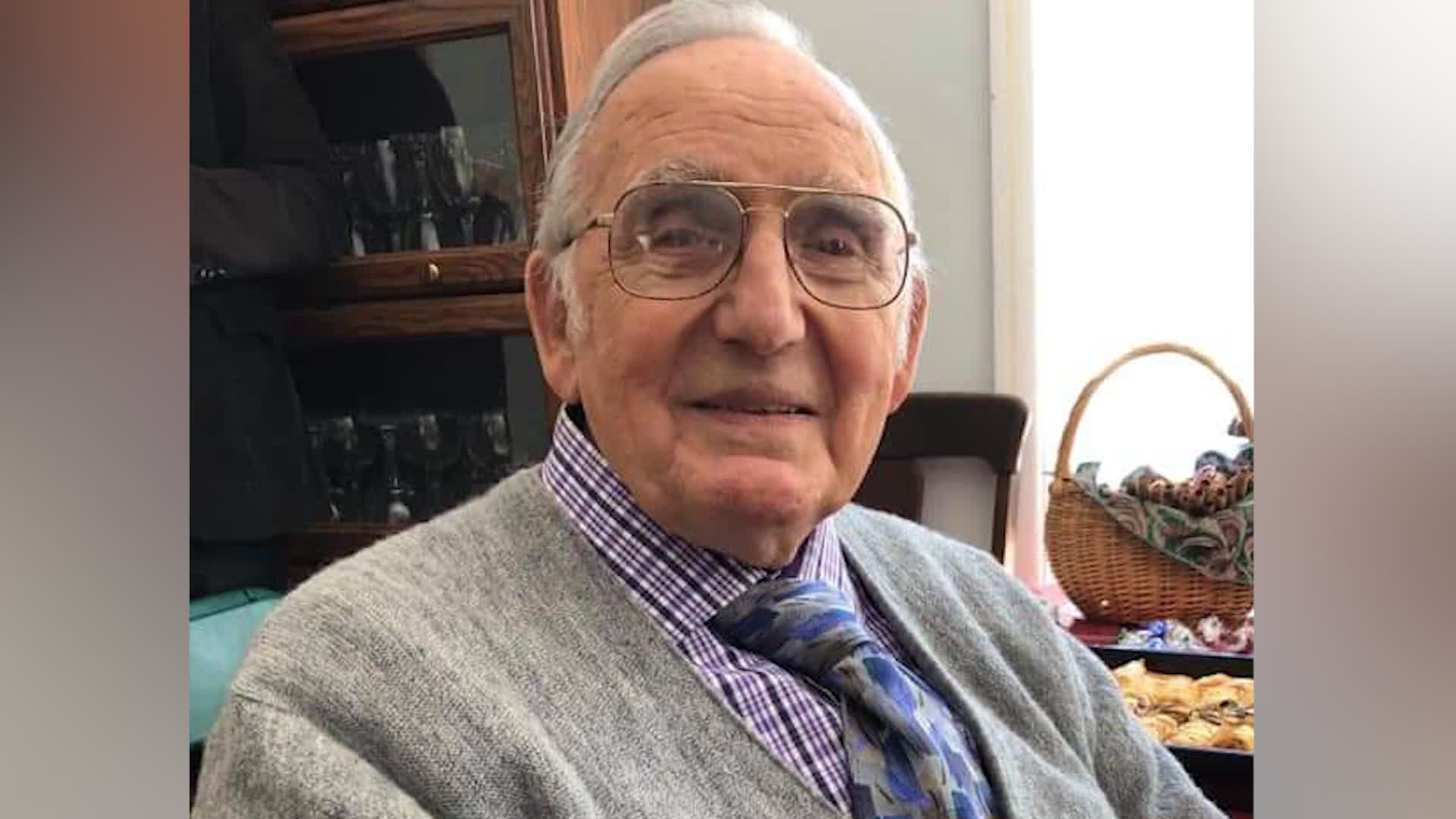 Joseph R. LaMarche was an active churchgoer and a father of five, including two sets of identical twins. His daughter, Cheryl Kemp, describes him as an avid hobbyist. He loved the ocean, gardening, fly-tying and making his own furniture. "He was just creative and loving," Kemp says. "A real teddy bear of a man."
Submitted by: Cheryl Kemp (daughter)
James W. "Chucky" Means Jr.
73, Las Vegas, Nevada
James W. "Chucky" Means Jr. was a man who loved to eat. "We would work out just so we could eat," his son, Craig Means, jokes. Fried pork chops and dry fried ribs were James' favorites. He was also a good listener. "He never really gave advice," Craig says. "He just let you figure it out and led you to where you needed to be."
Submitted by: Minda Means (wife) and Craig Means (son)
Ruben Burks
86, Flint, Michigan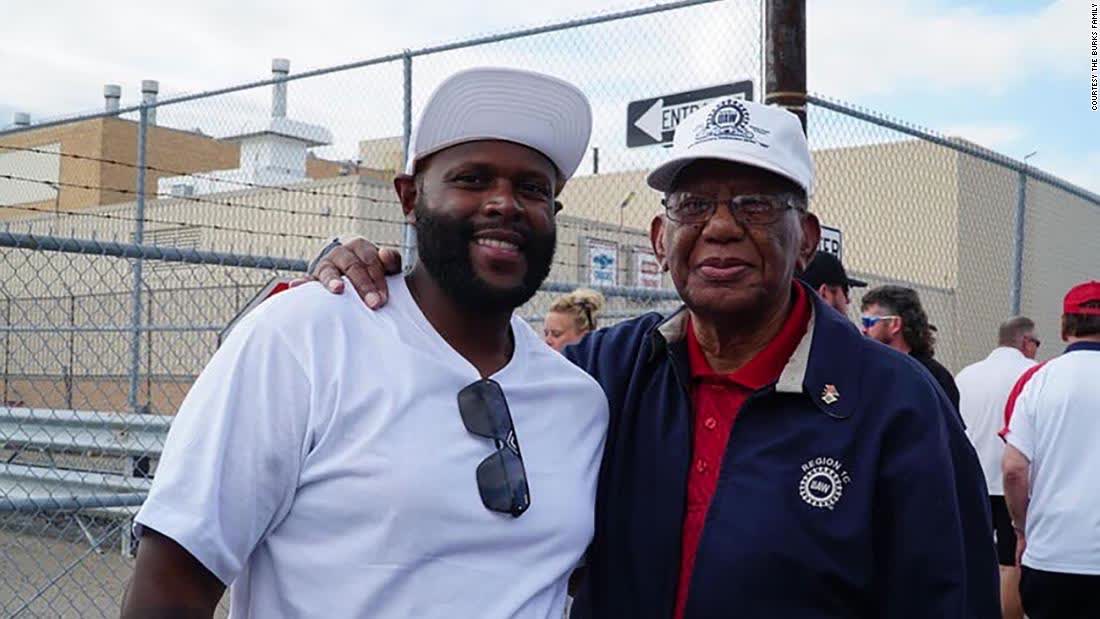 Ruben Burks spent more than 60 years championing the work of women and people of color in the labor movement. "His real focus was on community, and making sure everyone had an opportunity to be their best self," his grandson Tony Burks says. Known for his constant thumbs-up, Ruben encouraged his large family to face difficult situations with positivity and enthusiasm. He was the first African-American secretary-treasurer of the United Auto Workers, and even after he retired, he organized a group to protest the water supply problems in Flint.
Submitted by: Tony Burks (grandson)
Elizabeth Lombardi
65, Brookhaven, New York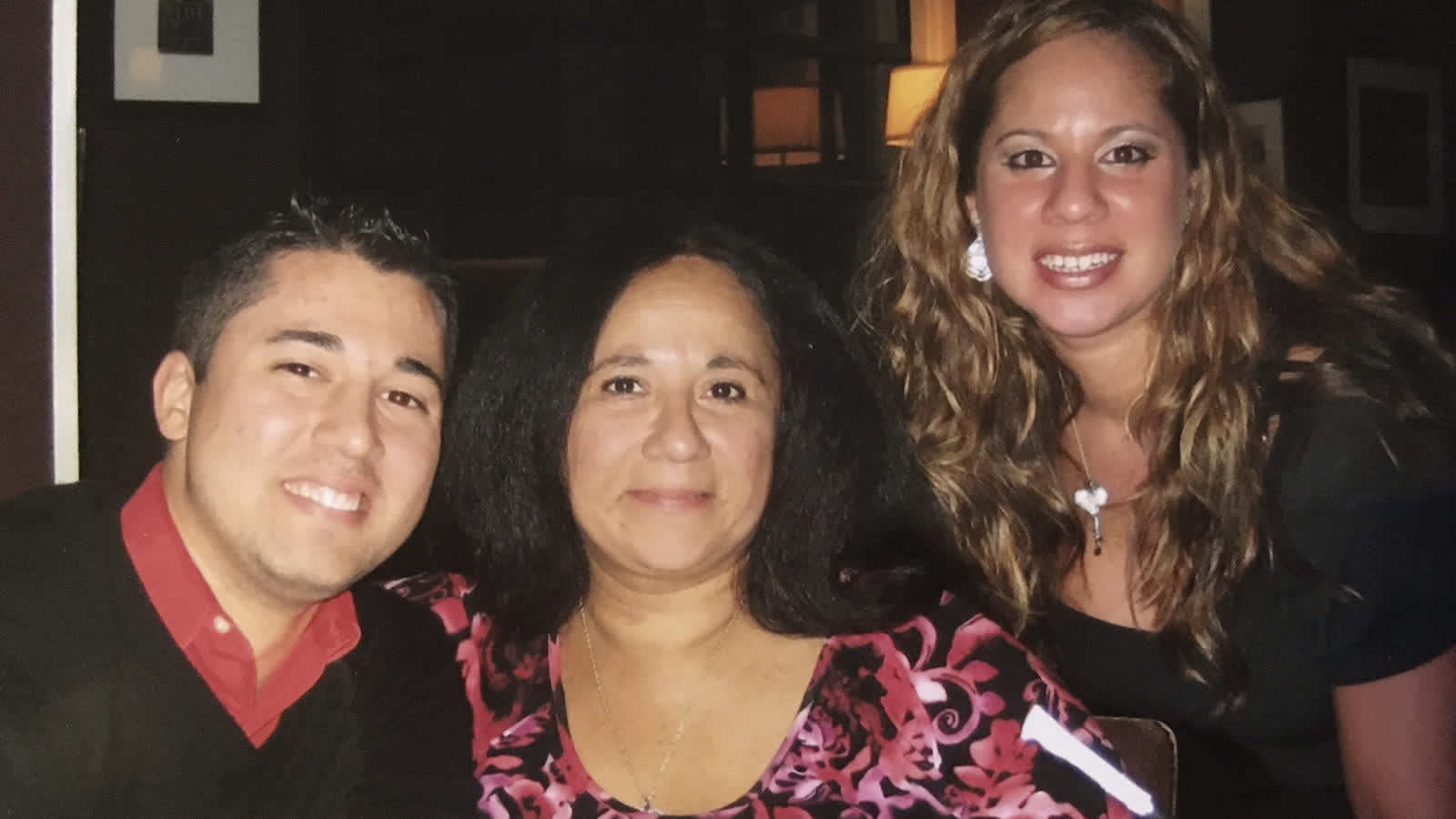 Elizabeth Lombardi loved being with her family. Her daughter had an illness called pulmonary hypertension. "They were in and out of hospitals, staying weeks at a time," Cathy Lambrianidis says. "My sister would sleep on a chair and never left her daughter's side."
Listen
She was 'fierce'
She was always planning for the next event, the next meal, the next get together.
Submitted by: Cathy Lambrianidis (sister)
Mervin Alfredo Maxwell-Kennedy Sr.
78, Brooklyn, New York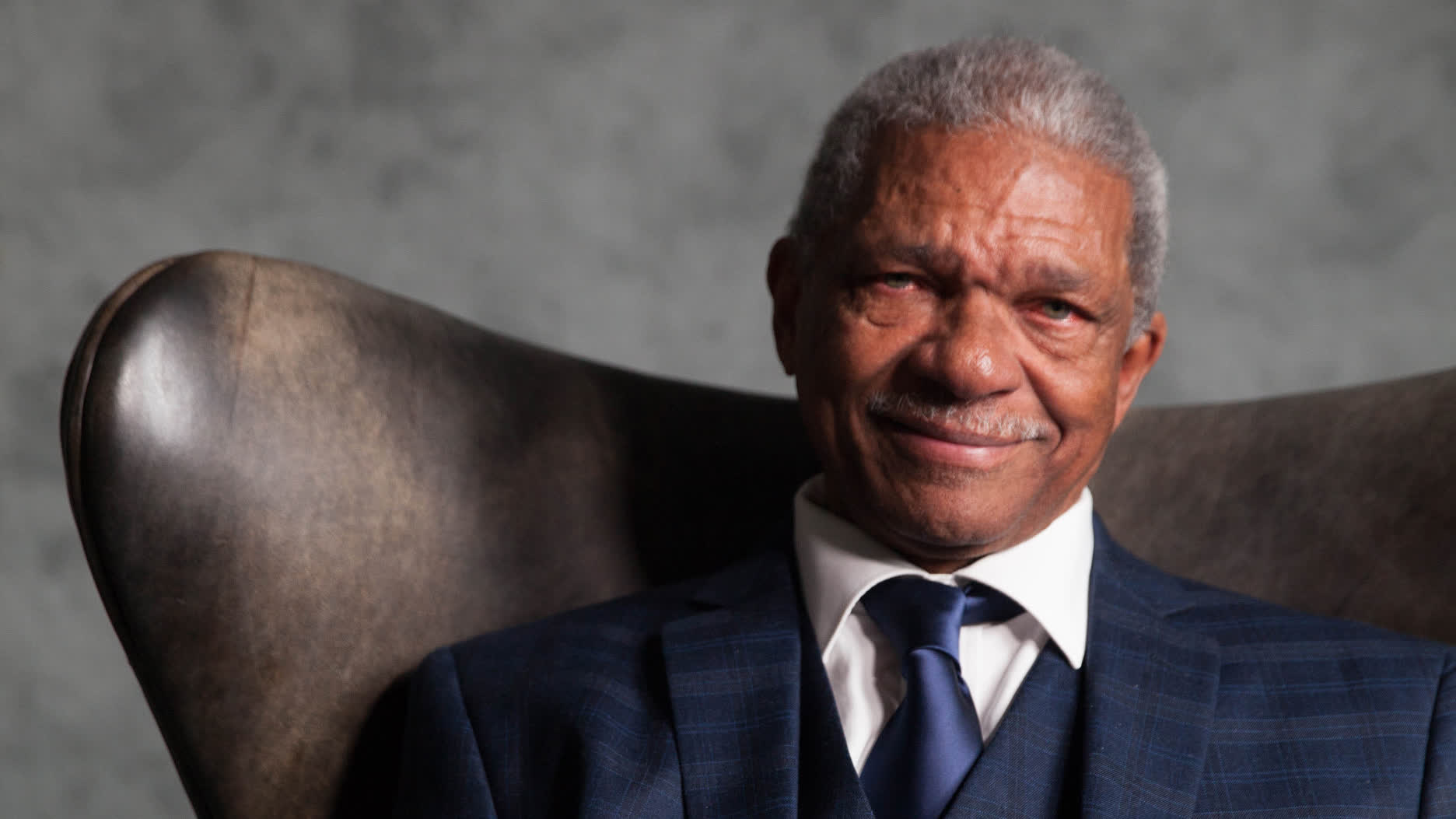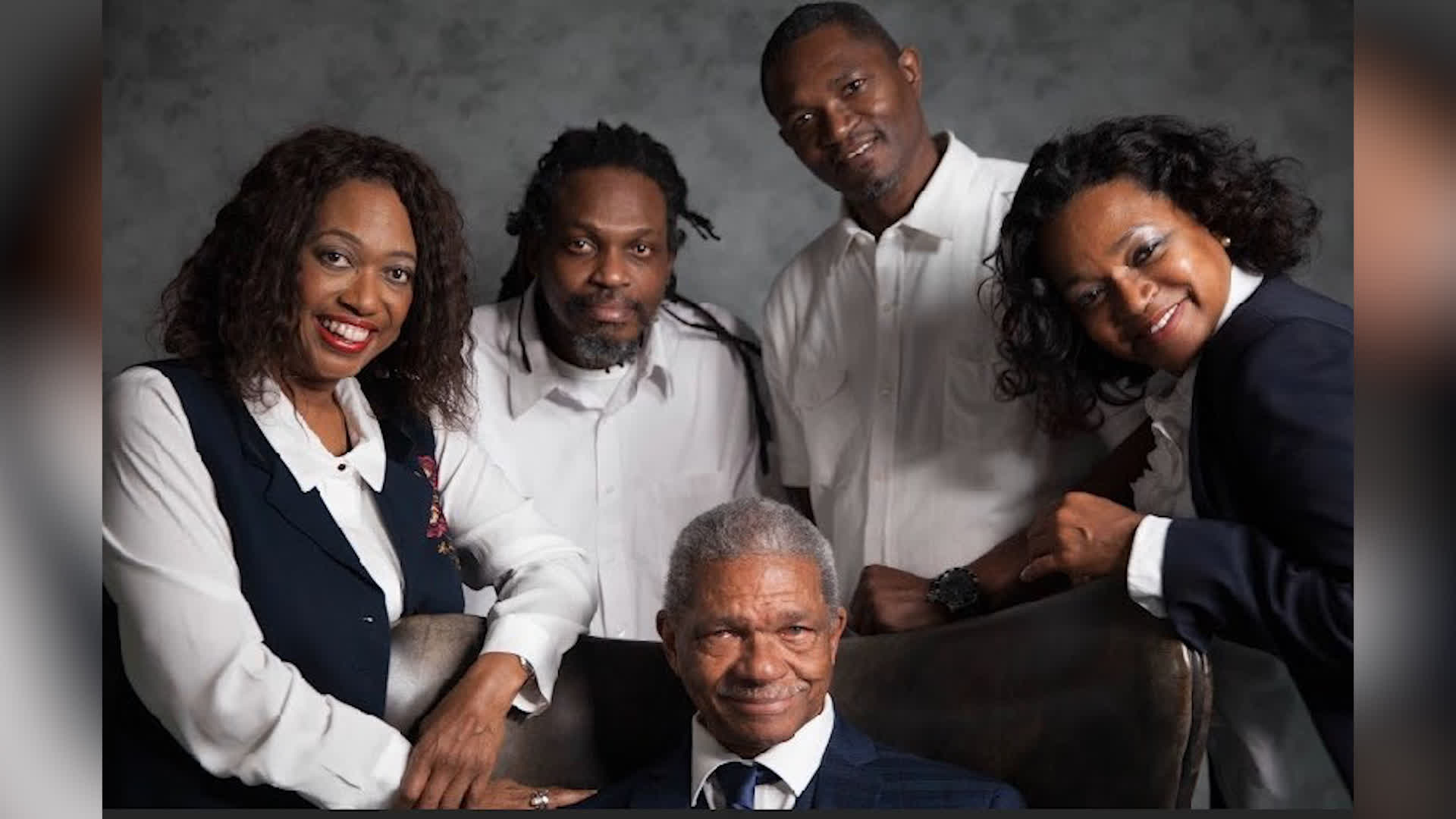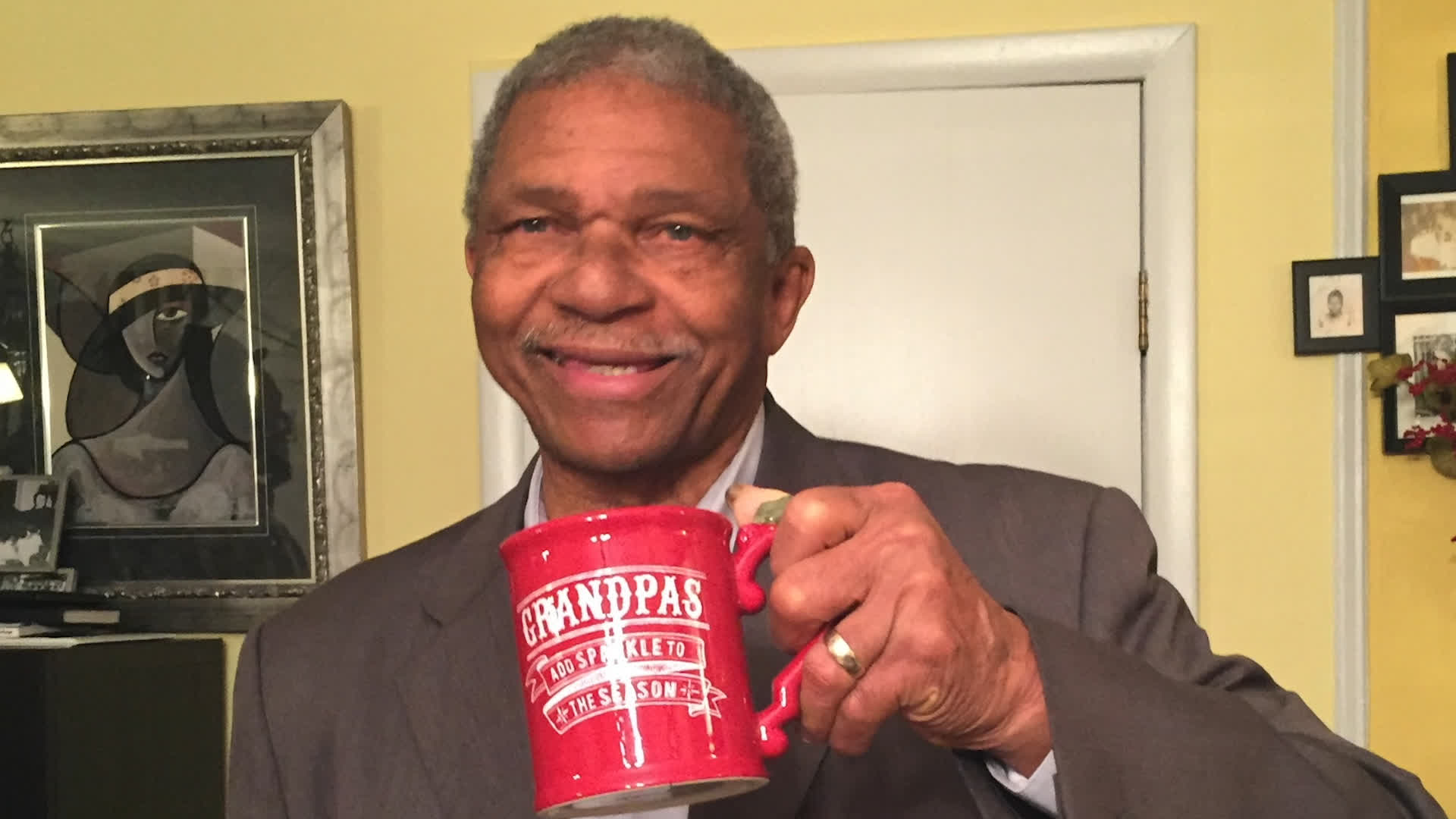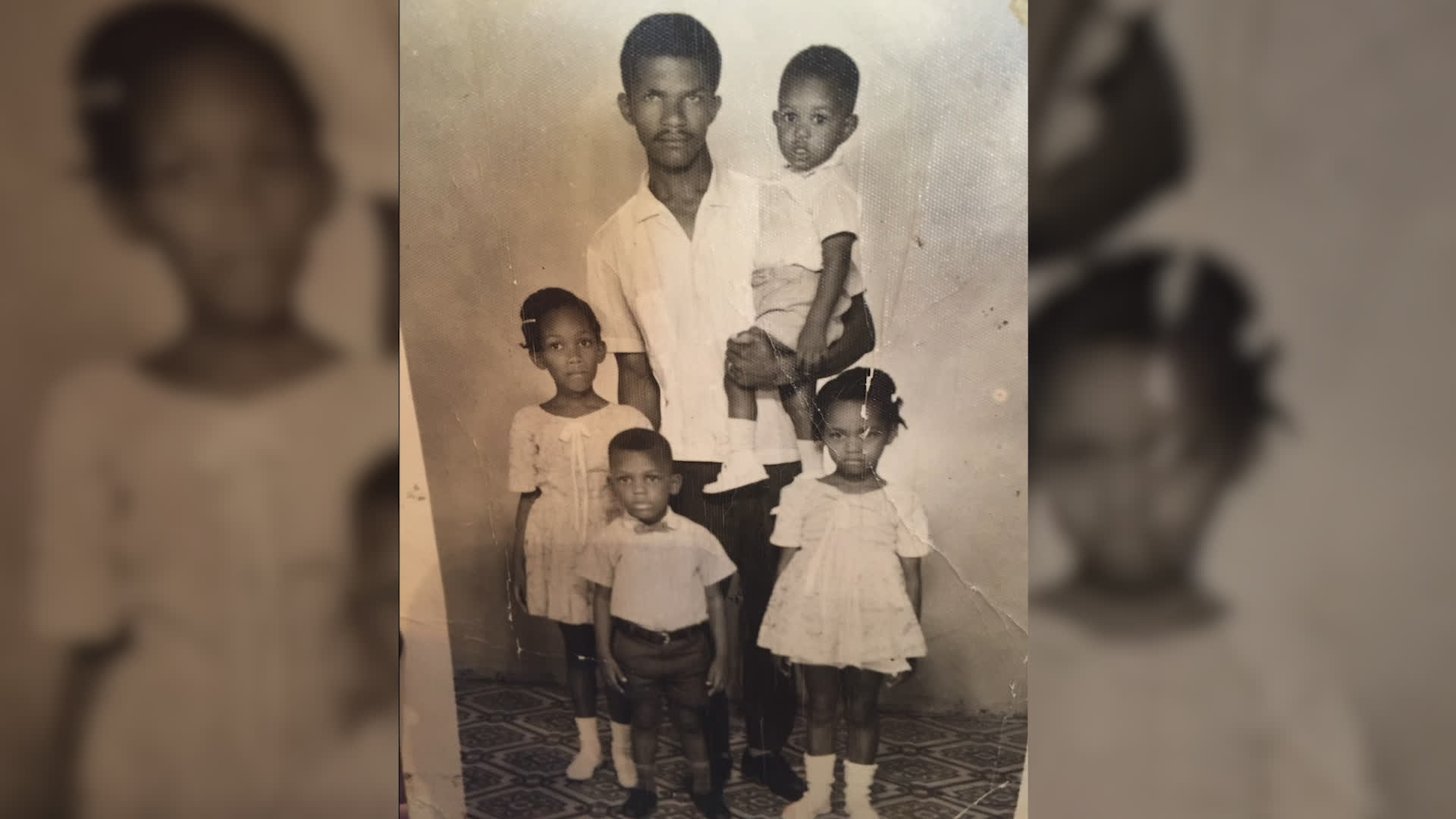 "Pura Vida" (Pure Life) was a favorite saying of Mervin Maxwell-Kennedy Sr., who everyone called "Gato." Gato was born in Limon, Costa Rica, and had six children, 14 grandchildren and two great-granddaughters. (Photos courtesy of Steven Small-Warner)
Listen
A man of love, service, laughter and God
Everything was Pura Vida. He was just a happy person.
Submitted by: The Maxwell Family
Kious Jordan Kelly
48, New York City, New York
Kious Jordan Kelly was an assistant nurse manager at Mt. Sinai Hospital. "He was amazing," his sister Marya Sherron says. "Anyone that knew him, his smile, everything about him, spoke for itself." Kelly, who suffered from asthma, tested positive for Covid-19 on March 18. "I found out he was sick and in the ICU at the same time," Sherron says. Kelly texted his sister, saying he couldn't talk because he wasn't able to breathe. "I love you, going back to sleep," Kelly texted. It was the last text message his sister received from him.
Submitted by: Marya Sherron (sister)
Margaret Ann Spangler
81, Everett, Washington
Margaret Ann Spangler was a strong, smart, opinionated, funny, caring woman who loved her family fiercely. "She was the glue for our family," her daughter, Christi, says. "Our only comfort is knowing she is back with Dad. She missed him so much."
Submitted by: Christi and Sherri (daughters)
Michael Ortiz
48, Kenilworth, New Jersey
Michael Ortiz had been battling multiple myeloma since 2012. His wife, Bonnie Ortiz, says one of the things she'll miss most is driving to work together every morning. "My husband Michael was taken way too soon," Bonnie says. "He was one of a kind … the best husband, father, brother, son and friend. His main goal in life was to make people happy and he never let his disease get in the way. He taught everyone that you can overcome any obstacle that life throws at you, and still find the positive in every situation."
Submitted by: Bonnie Ortiz (wife)
John Breier
64, San Fernando Valley, California
John Breier had multiple sclerosis, and had been fighting pneumonia and a bacterial infection in the last few months of his life. His son, Everett, talked to John a day before he died. The only thing he could hear John say was his name, "Everett." The rest was too hard to understand.
Submitted by: Everett Breier (son)
Doris Granderson
70, Picayune, Mississippi
Doris Granderson was a woman of deep faith. On their last phone call, Sonja Sanders says her mother asked for a pastor's prayer and said, "I love you guys."
Submitted by: Sonja Sanders (daughter)
Mario Cesar Romero
78, New York, New York
Mario Cesar Romero was an art historian and curator who dedicated his life to promoting the history and culture of Puerto Rico. He is survived by his sister, Migdalia Romero, and two nieces, Larisa Ortiz and Susan Romero Anselmi.
Submitted by: Larisa Ortiz (niece)
Beverly Ann Holloway Reep
63, Warren, Arkansas
Beverly Ann Holloway Reep was a beloved history teacher who touched the lives of more than 4,000 children, her son Robert Reep says. She was best known for her experiential teaching style — taking students to different historical locations, including an annual field trip to Washington, DC.
Submitted by: Robert Reep (son)
AnnMarie Thelma Robain
83, Queens, New York
AnnMarie Robain was born in Trinidad and moved to America in 1973 with her husband, Leo. She raised five children while working in New York. She was known for making traditional Trinidad dishes, such as roti, black cake and pastelles.
Listen
She loved cooking, traveling and politics
She would talk to anybody about politics all day. She watched CNN literally all day.
Submitted by: Alexis Fontaine (granddaughter)
Jonas Chaves
86, Swampscott, Massachusetts
"Jonas Chaves was an engaged citizen through and through," writes his nephew Richard Harris. A Navy veteran, fire department volunteer and former FAA employee, Chaves left his long-term care facility while undergoing treatment for a serious infection to cast his vote at the local town hall. "He always took his civic responsibilities seriously."
Submitted by: Richard Harris (nephew)
Alan Hirshman
89, New York, New York
Alan Hirshman was "always fighting for the underdog," his daughter, Alison Brettschneider, says. Yet "he didn't miss a thing." Hirshman danced at Alison's bat mitzvah, walked her down the aisle at her wedding, and was at the hospital when both her children were born.
He had five kids, eight grandkids and a great-granddaughter.
Submitted by: Alison Brettschneider (daughter)
Alan Kaplan
69, Coral Springs, Florida
Alan Kaplan shared an inimitable bond with his twin brother, Richard. The baseball-loving brothers spent what would be their final day together at a Nationals game. In this photo, Alan stands on the left, both of them beaming. "His smile, his hug, and the constant laughter" are what Richard says he will miss most about his brother.
Listen
Forever a fan
And that was the last picture that we took together.
Submitted by: Richard Kaplan (twin brother)
Sandra Krakow
69, Middleton, Massachusetts
Ira Krakow wants everyone to know that his wife of nearly 50 years would always sacrifice her own comfort for the comfort of others. She used this "skill," as he calls it, throughout her three-decade career as a nurse working in obstetrics and caring for quadriplegics. Sandra was never one to complain, so her last words to Ira revealed how much pain the virus had caused. "Why me?" she asked.
Submitted by: Ira Krakow (husband)
Irwin and Theodora Balaban
87 and 88, Woodbury, New York
Irwin and Theodora Balaban where married for 65 years and were inseparable. Irwin was an engineer who worked on nuclear submarines and founded a robotics company. Theodora was a mother of three with an enormous heart. They died within a week of each other.
Submitted by: Jessica Jacobson (daughter)
Nancy McKeown
80, Louisville, Kentucky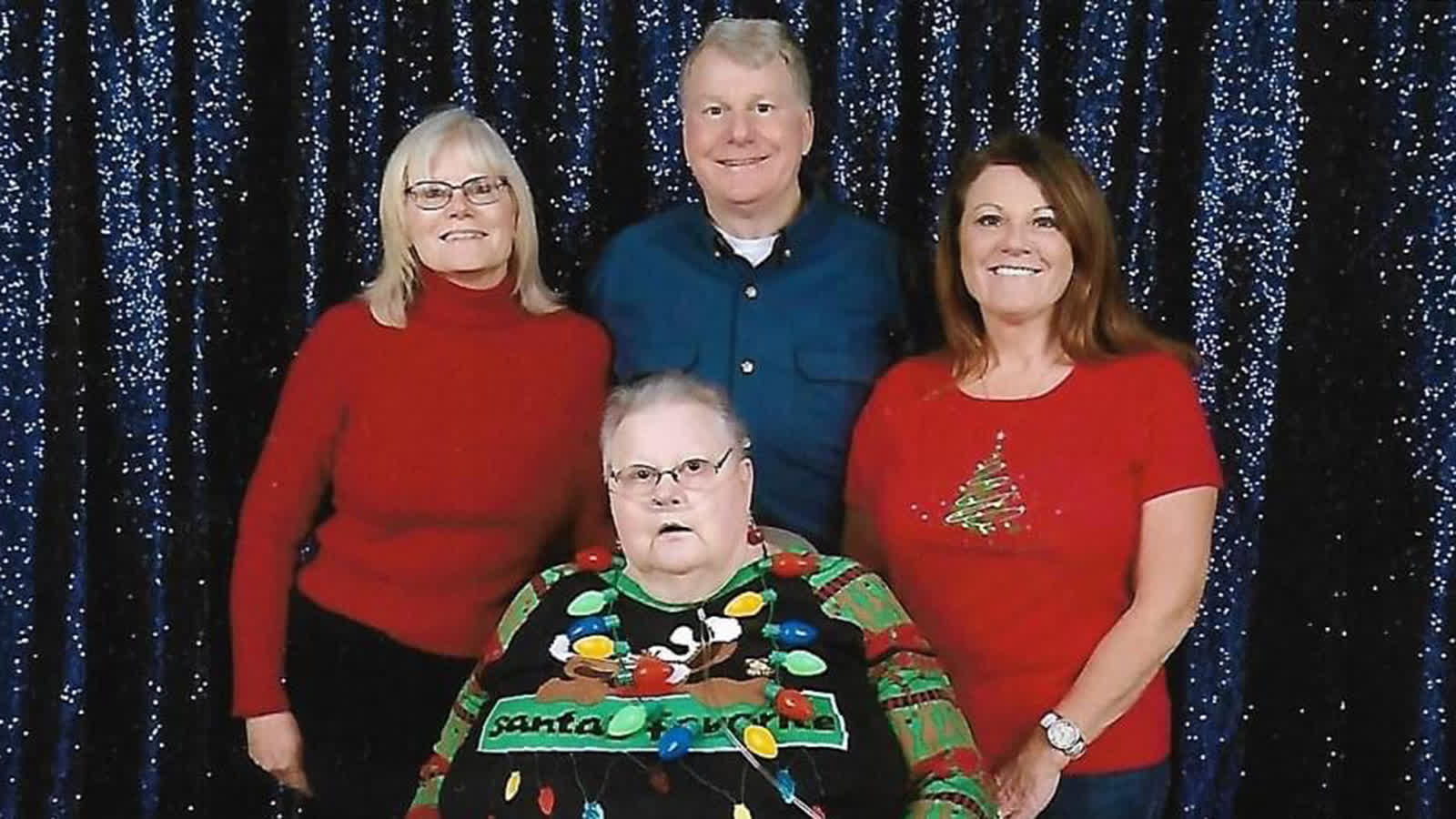 Listen
One 'tough cookie'
That's all you can ask — that she was there for us when we needed her.
Submitted by: Theresa Foss (daughter)
Julius Bowens
72, Brooklyn, New York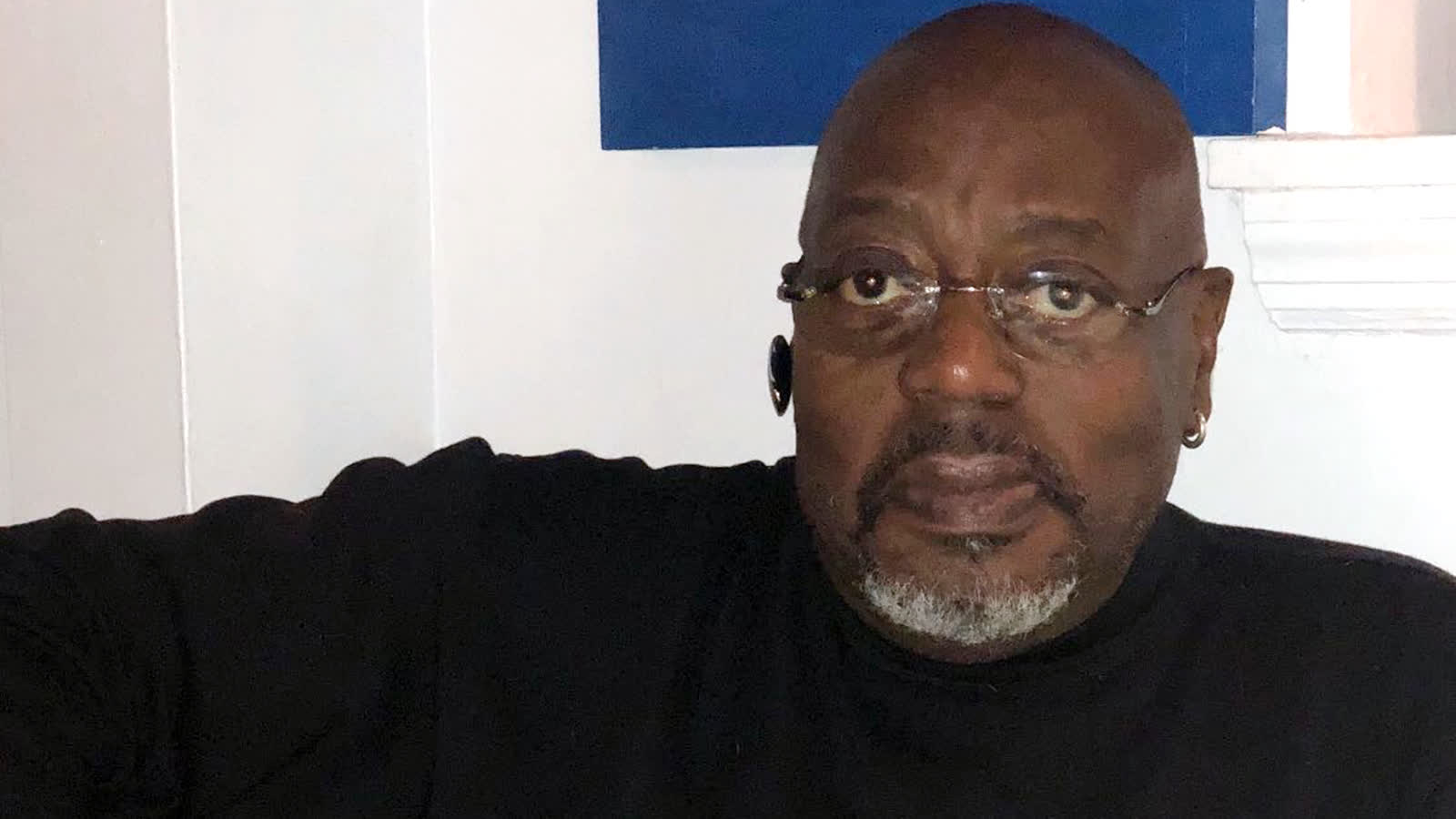 Listen
His children were his pride and joy
When (the neighbors) heard they were devastated. The entire block was in tears.
Submitted by: Rebecca Bowens-Belle (daughter)
Clifton Dougherty
78, Minneapolis, Minnesota
Video courtesy Minnesota Veterans Home
Nancy Taranto says her dad loved everyone. "He had an incredible sense of humor and made every single human being feel like they were part of something bigger." His caregivers at the Minnesota Veterans Home in Minneapolis held a procession of honor after he passed.
Submitted by: Nancy Taranto (daughter)
Allan F. Seebach Jr.
62, Tappan, New York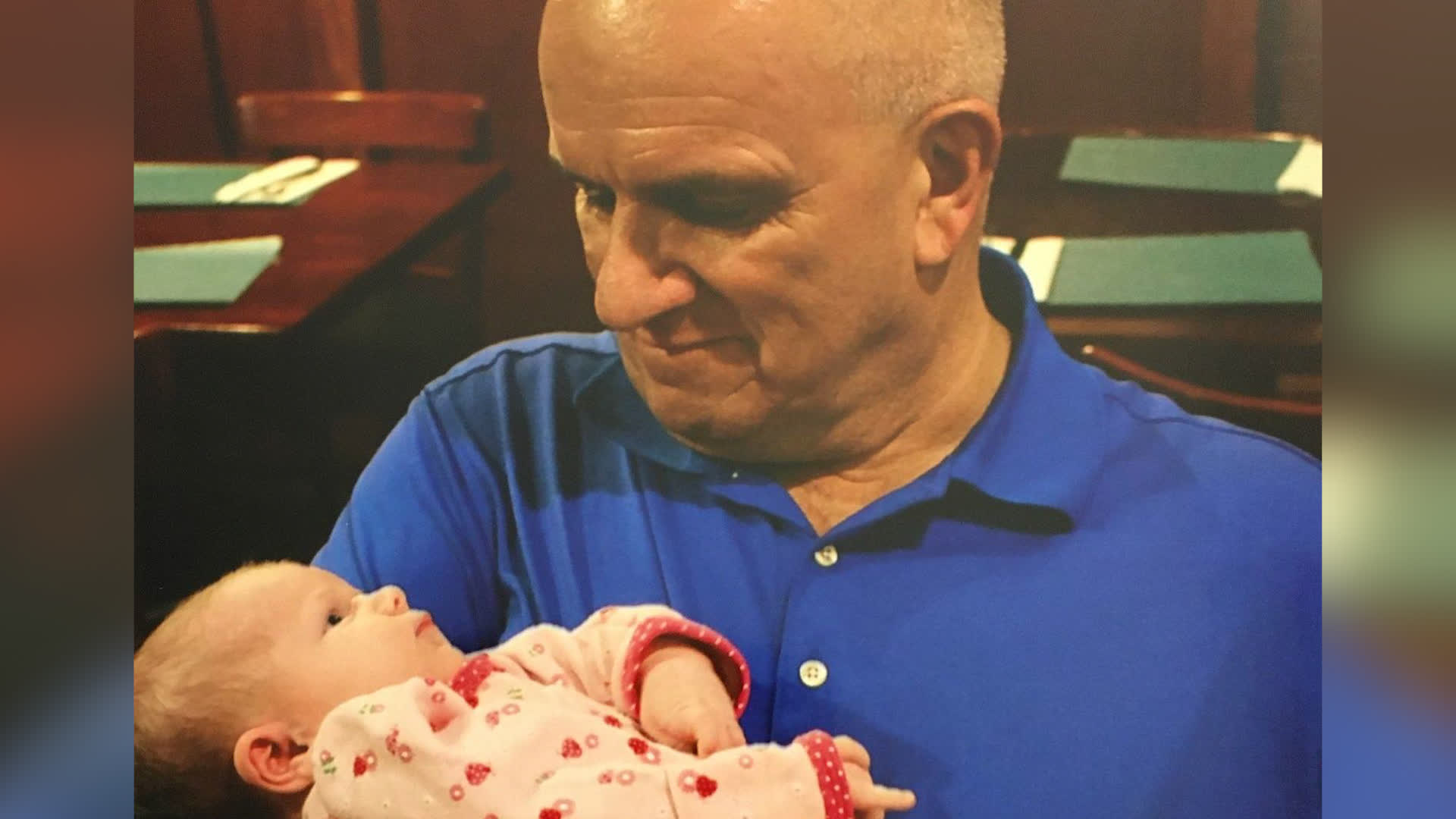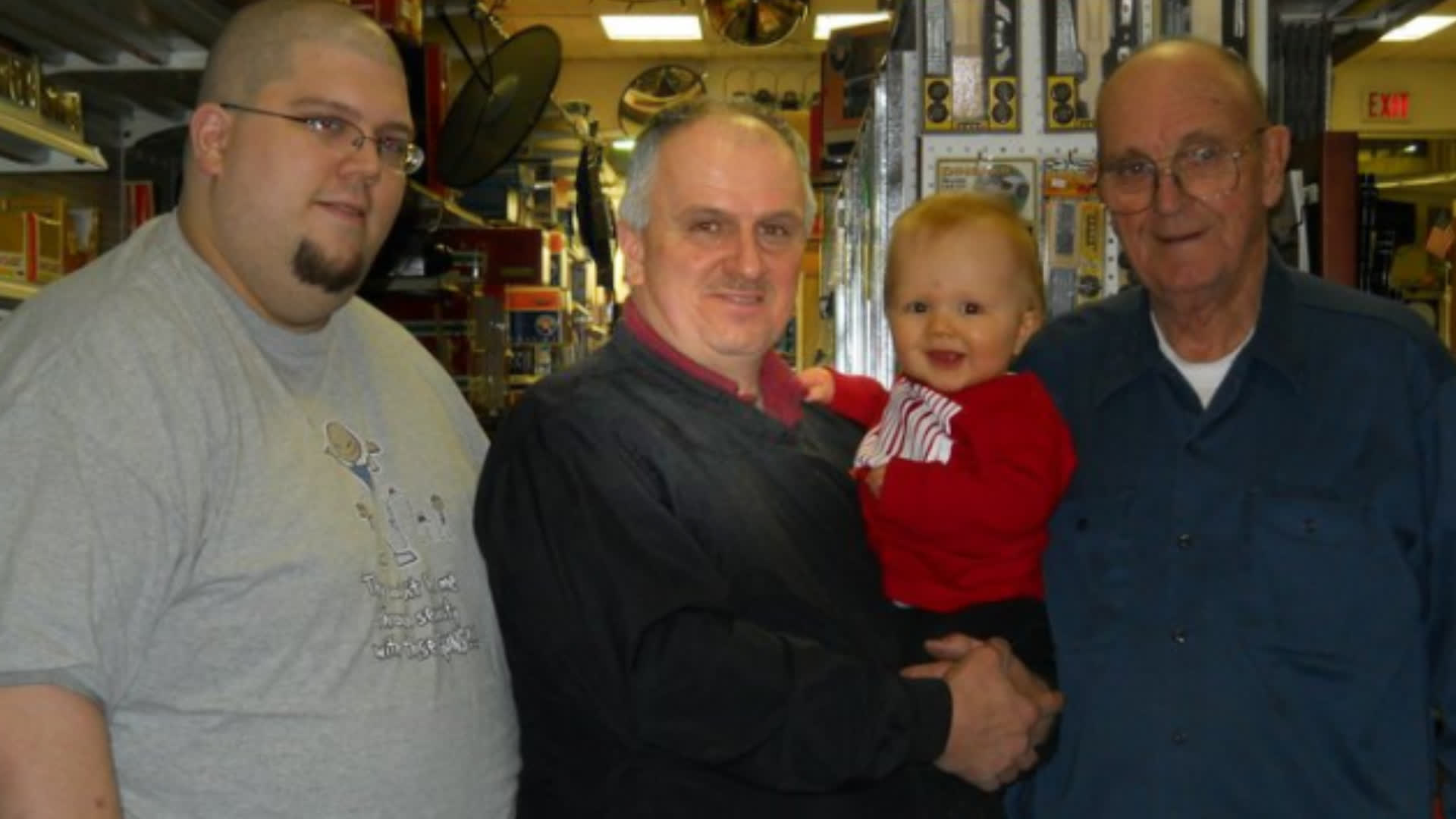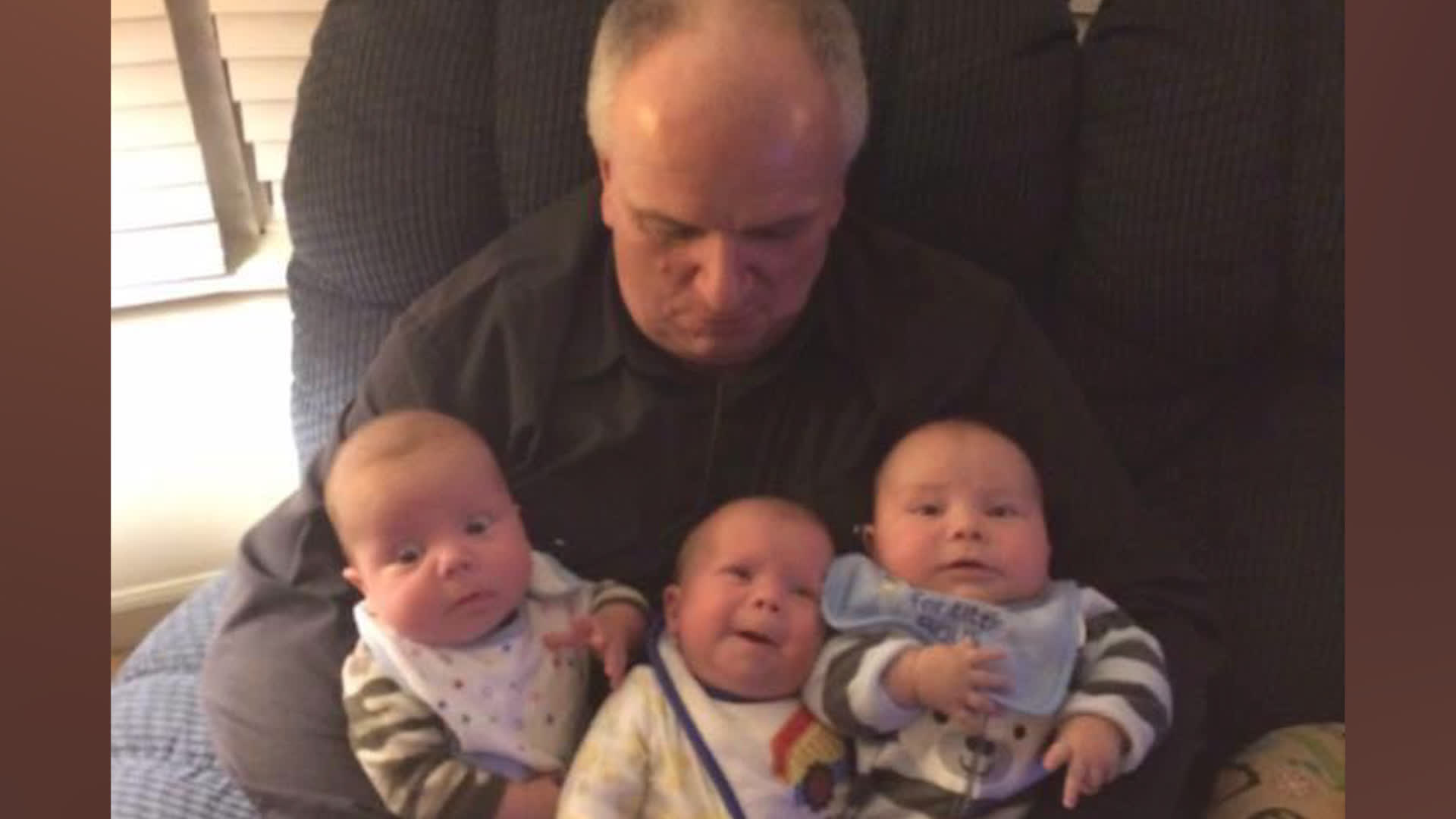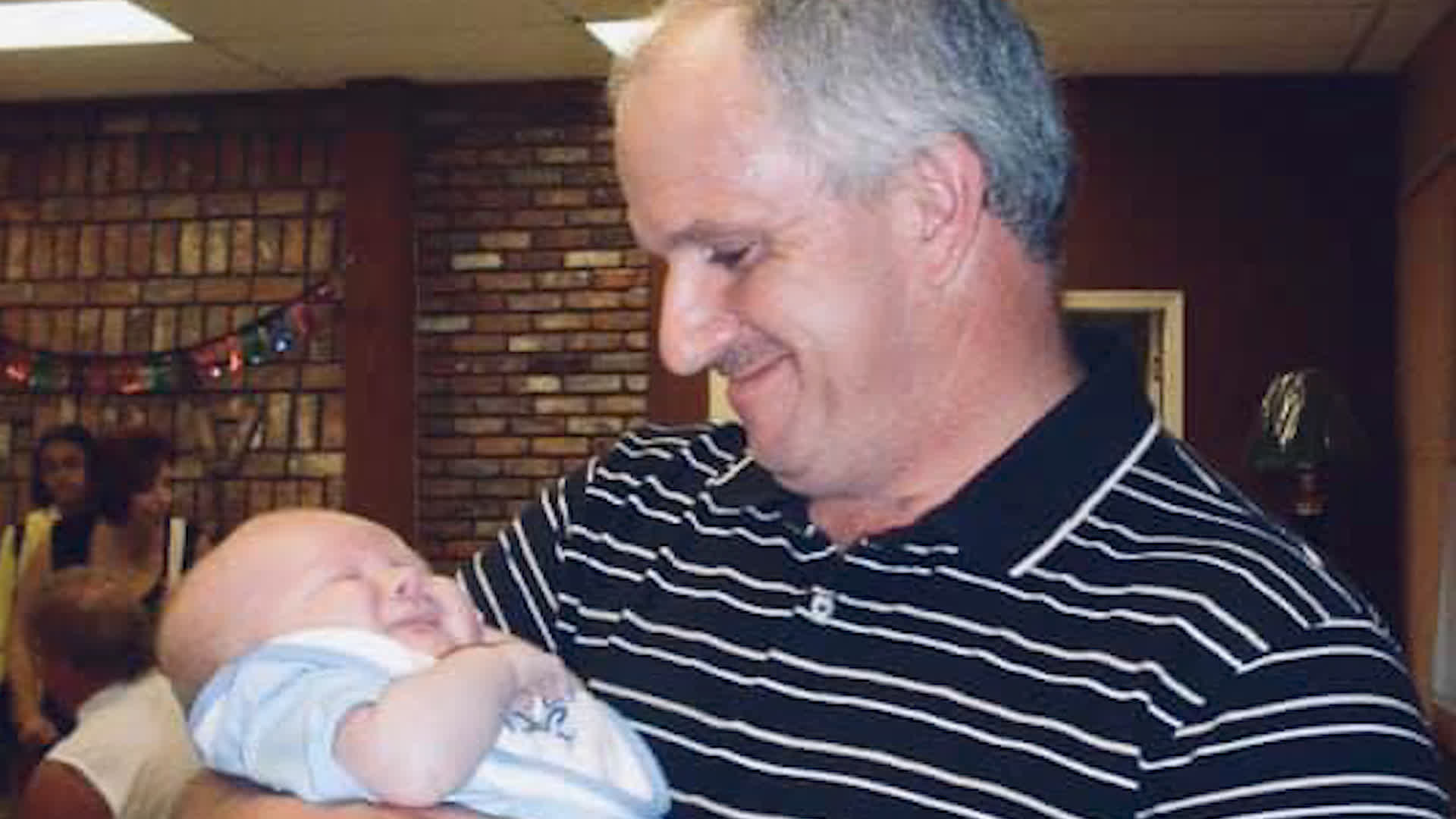 Allan F. Seebach, Jr. was a member of the Tappan Fire Department for 44 years. Several years ago, Seebach fulfilled his dream of opening a model train store in his hometown called The Old & Weary Car Shop. On his "final ride" through Tappan, a vintage fire truck carried Seebach's casket to the cemetery behind the house where he grew up. As they turned in, the gates came down and a train went right by. "Everybody got out of their cars, thinking that was him telling everybody he was OK," Laurie Buchtmann, his former wife, says.
Submitted by: Laurie Buchtmann (former wife)
Robert and Gwendolyn Francis
76 and 74, Bogalusa, Louisiana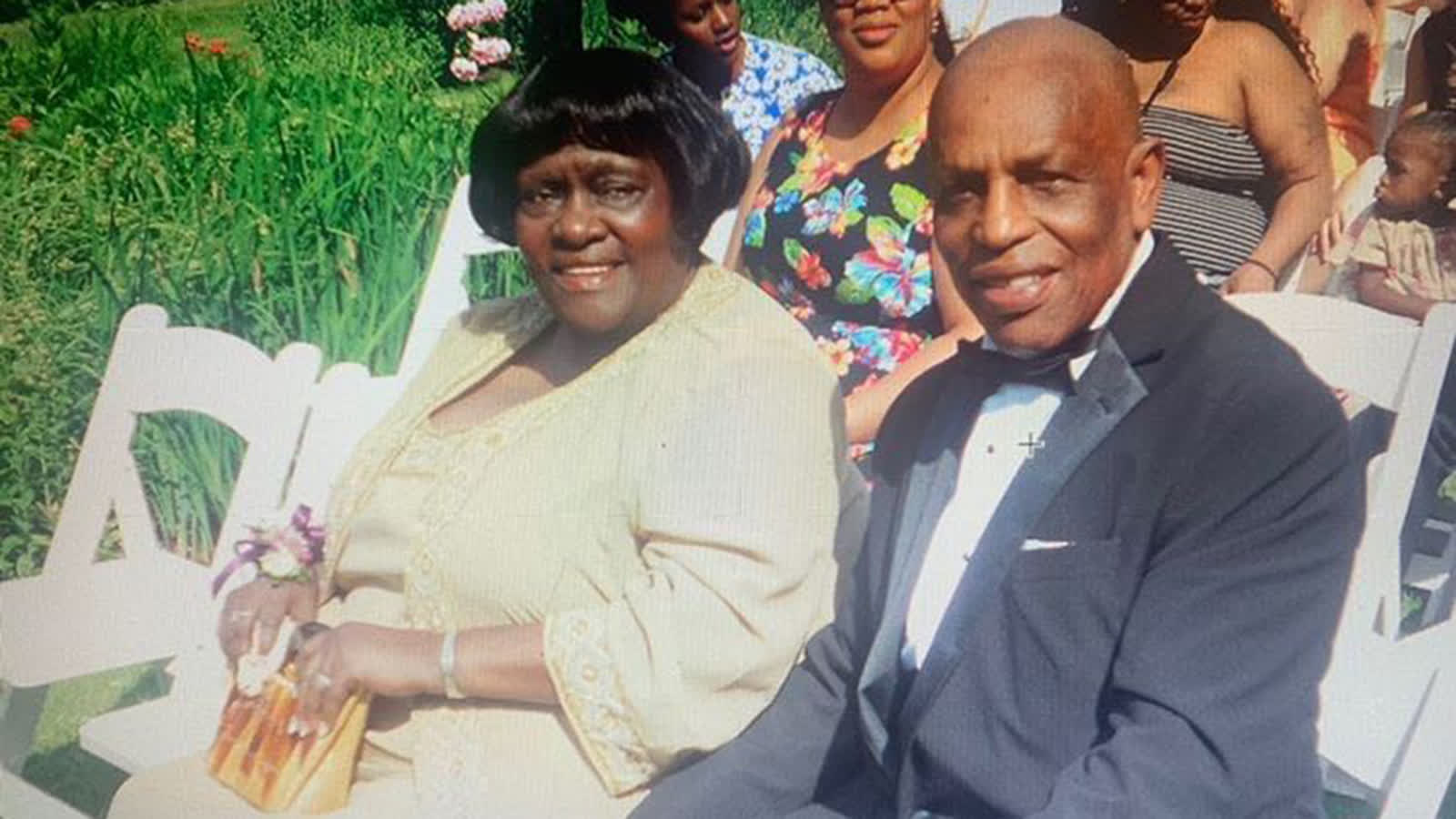 Listen
They were married 54 years and died four days apart.
It was the same for my dad. I asked the doctor, "Who's with him?"
Submitted by: Debra Francis (daughter)
Ward H. Harlow Jr.
86, West Springfield, Massachusetts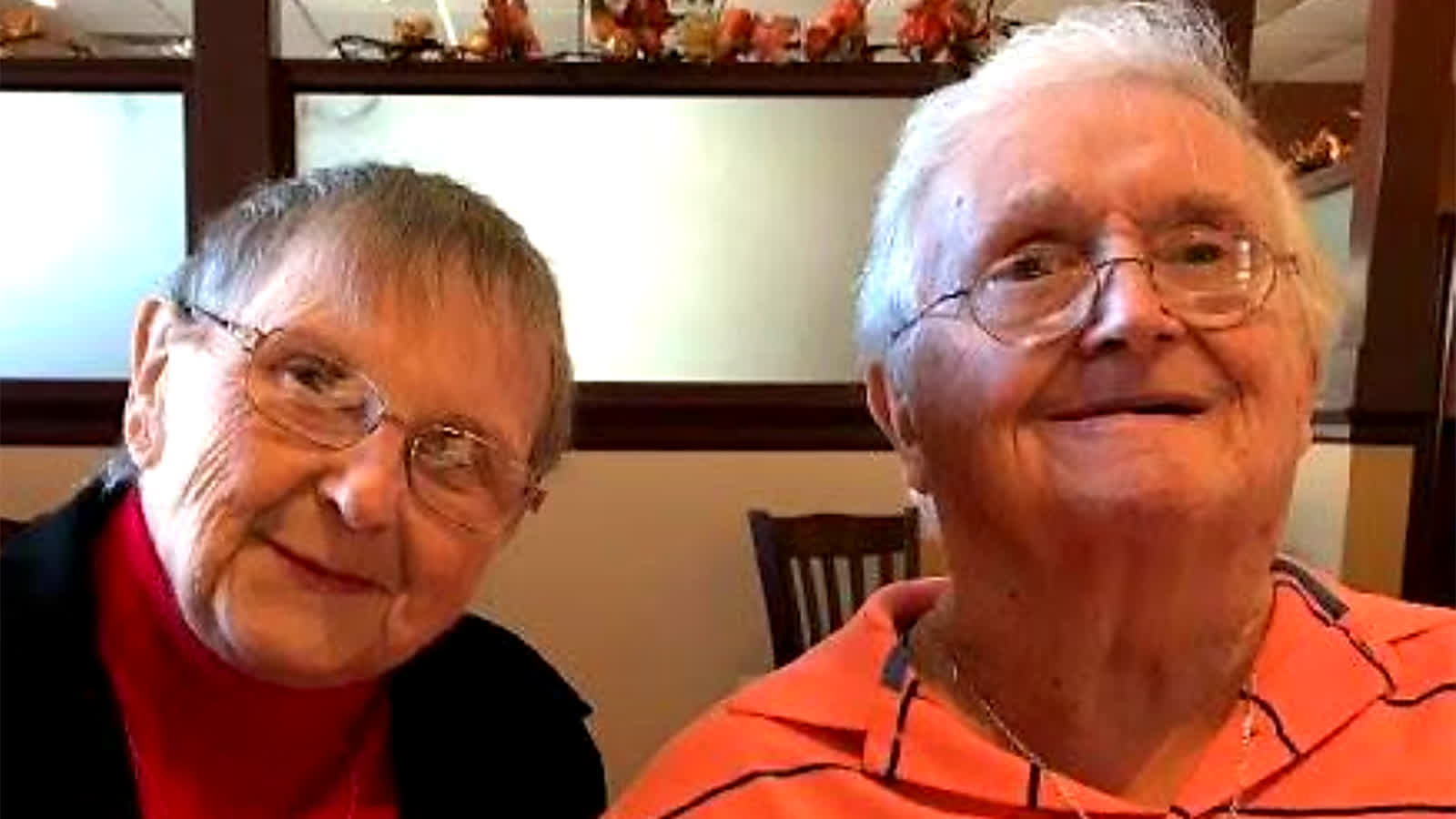 Ward Harlow was a kind and gentle man who loved his family deeply, his daughter-in-law, Christine Harlow-Harris, says. He was a former elementary school teacher and a chess master, and he loved pitching horseshoes. "He believed in treating everyone with kindness and love no matter who they were."
Submitted by: Christine Harlow-Harris (daughter-in-law)
Mary and George Schneider
91 and 88, Philadelphia, Pennsylvania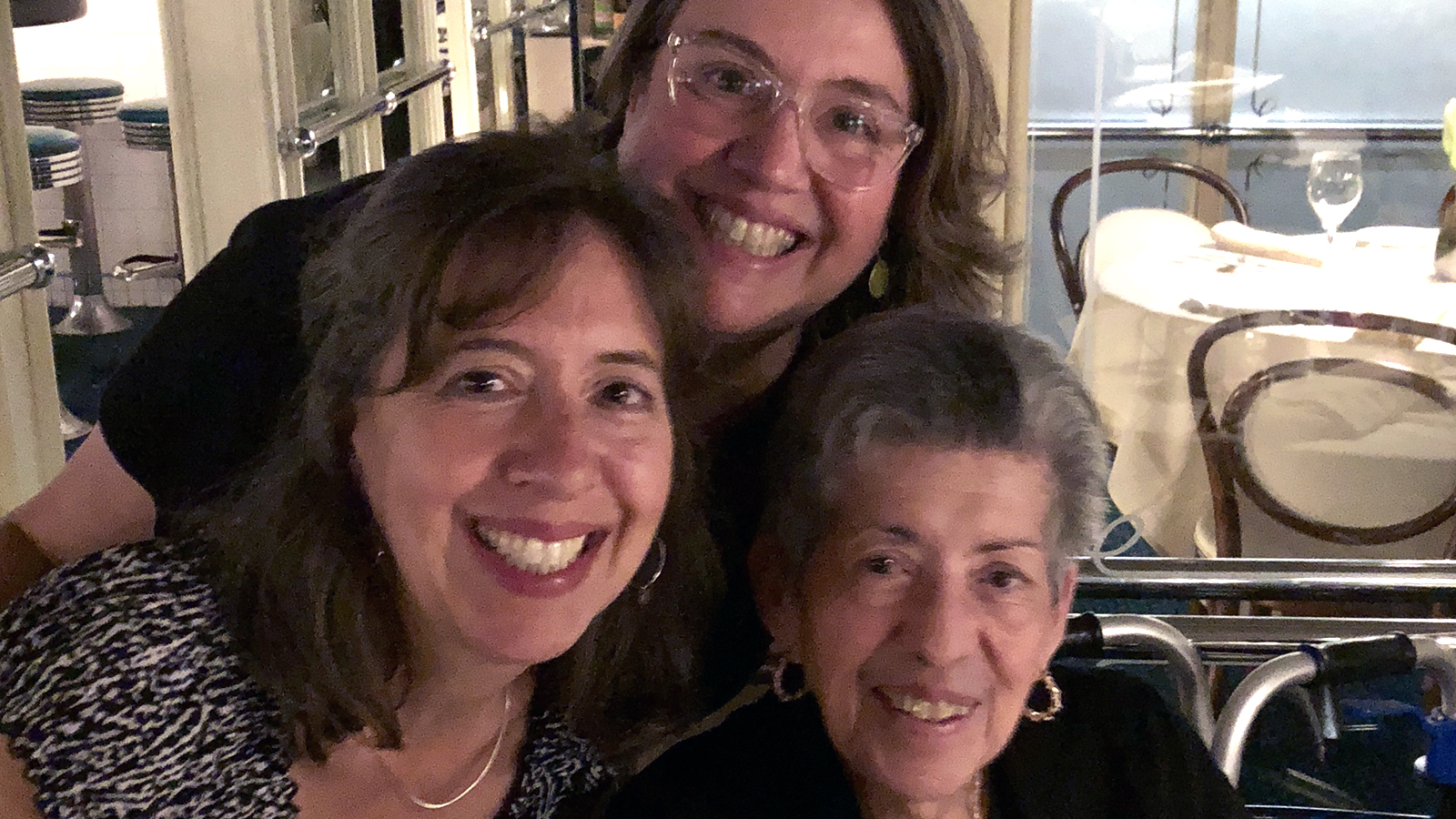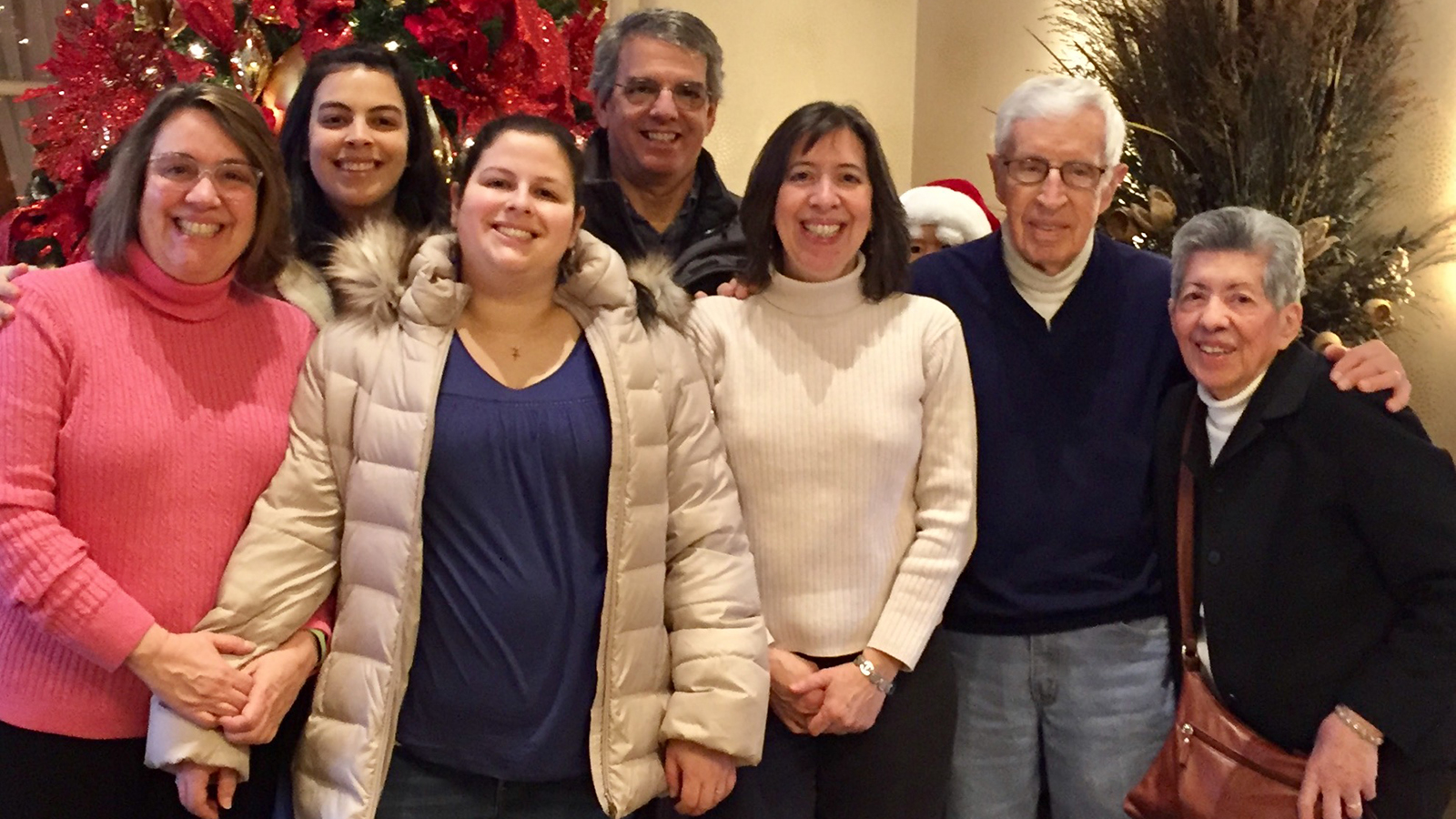 Mary and George Schneider were married for 63 years and passed away within three days of each other. "They were so close," their daughter Marylee Sauder says. "I couldn't imagine one living without the other." Mary and George were active community members, and took great joy attending the orchestra and watching their beloved Phillies. Above all, they loved their family, and they shared their love as pillars of the First Presbyterian Church.
Submitted by: Marylee Sauder (daughter)
Guy Tetro
50, Rutherford, New Jersey
Gary Tetro describes his brother, Guy, as a loving soul with a wacky sense of humor. "My brother's first concern was me," Gary says. "It was always about his brothers." Guy was passionate about music and played bass in a rock band called Precious Bones. He loved Dungeons and Dragons and founded the North Jersey Geeks and Nerds group.
Submitted by: Gary Tetro (brother)
William Stone
76, Lawrenceville, New Jersey
William Stone loved his family, his friends, his church and the Pittsburgh Steelers. "He wasn't a very materialistic person — simple things meant a lot to him," Mary Stone says of her husband of 41 years. "I will miss everything about him, but I will carry him in my heart forever."
Submitted by: Mary Stone (wife) and Rahkia Stone (daughter)
Robert Lee Byars
64, Inkster, Michigan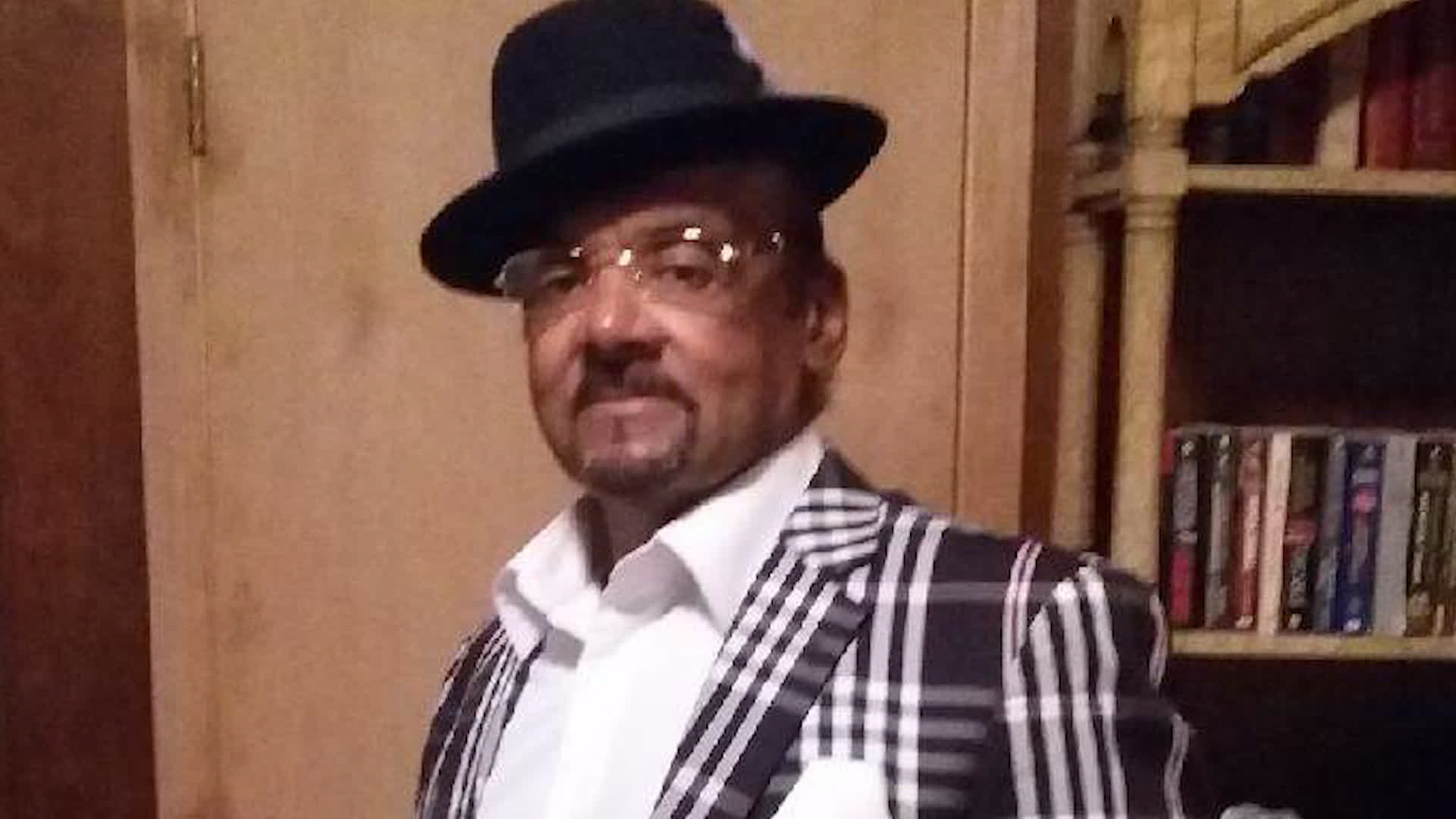 Maudie Abraham will remember her brother, Robert Lee Byars, for his big brimmed hats and fancy shoes. "I guess you can say he was the cool one in the family," Abraham says. He was a "level-headed guy" and a handyman. The last time Abraham saw him he came by in his dump truck to bring dirt for her flowerbed.
Listen
He was smiling down on us
What's really strange is that next morning the sun was really bright.
Submitted by: Maudie Abraham (sister)
Augusto C. Victorino Valderas
58, Rockland County, New York
"My dad was a very loving man. A noble man. A family man," says Lauren Victorino. Augusto Valderas was a social worker and youth basketball coach. He came to the US from the Dominican Republic in 1988 and is survived by his wife and three children.
Submitted by: Lauren Victorino (daughter)
Earnestine Johns-Carter
79, Picayune, Mississippi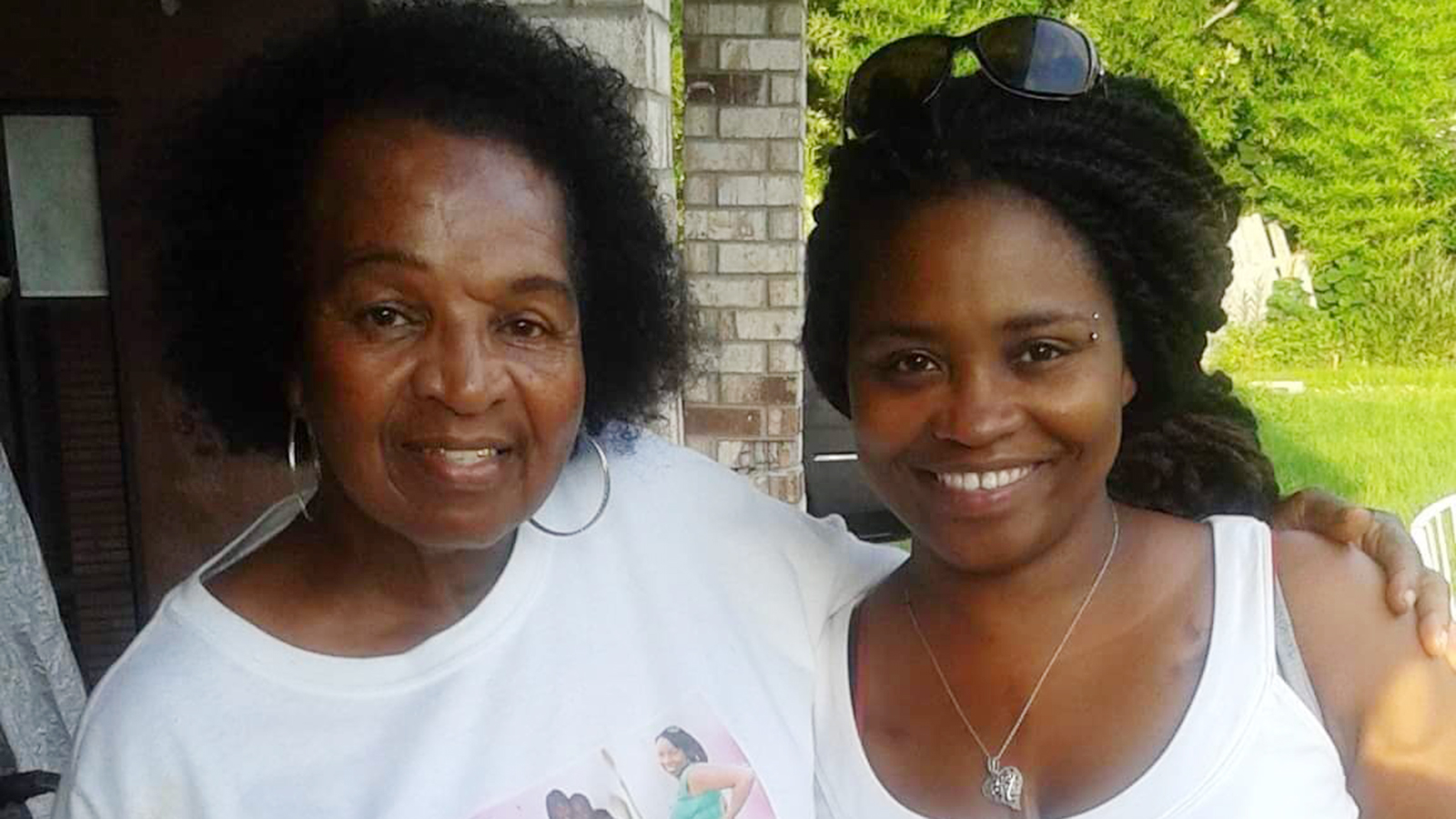 The oldest of 14 siblings, Earnestine Johns-Carter attended the first all-black school in Picayune, Mississippi, and was one of the first majorettes to march in front of the school band. She loved dancing, music (especially DJ Papa Smurf) and daily trips to Walmart. "Her goal in life was to find, bring and keep her family legacy alive," says her daughter, Vinner Scott. She will be "forever be remembered for the joy and love she left behind."
Submitted by: Vinner Scott (daughter)
Dr. Leandro Resurreccion III
57, Manila, Philippines
Dr. Leandro Resurreccion III was the first pediatric transplant surgeon in the Philippines. After training in Australia, Dr. Resurreccion decided to move back home to practice because that's where he was needed. "He had this fiery passion to serve Filipino children," his son Leandro Resurreccion IV says.
Submitted by: Leandro Resurreccion IV (son)
Varsenik "Vi" Morse
93, Dearborn, Michigan
Varsenik "Vi" Morse was known to her family as "Ma," "Grandma," and "Grandma Great." She had 12 kids, 37 grandchildren, 51 great-grandchildren and one great-great-grandchild. "Eventually we had to use a hall for our Christmas parties," her granddaughter Lisa Rader says. Morse loved bowling and playing slots at the casino. She always had an open-door policy: "She took in so many people and family friends that didn't have a place to stay, even though she already had a full house," Rader says.
Submitted by: Lisa Rader (granddaughter)
Sheree Mounts-Beckwith
65, Leesburg, Georgia
Two funerals turned the small town of Albany, Georgia, into a Covid-19 hot spot. Anitra Foster-Beckwith's in-laws went to church with several people who attended the funerals. "They became sick all at the same time," Anitra says of her family. They thought it was the flu, but her sister-in-law ended up with double pneumonia and was admitted into the hospital first. In the next two days, her father- and mother-in-law were also admitted. Sheree Mounts-Beckwith passed away on March 23. "Our family is forever changed by this tragedy," Anitra says. She's worried about her husband now, who traveled to Georgia to care for his family.
Submitted by: Anitra Foster-Beckwith (daughter-in-law)
Luis Gonzalez
49, West Babylon, New York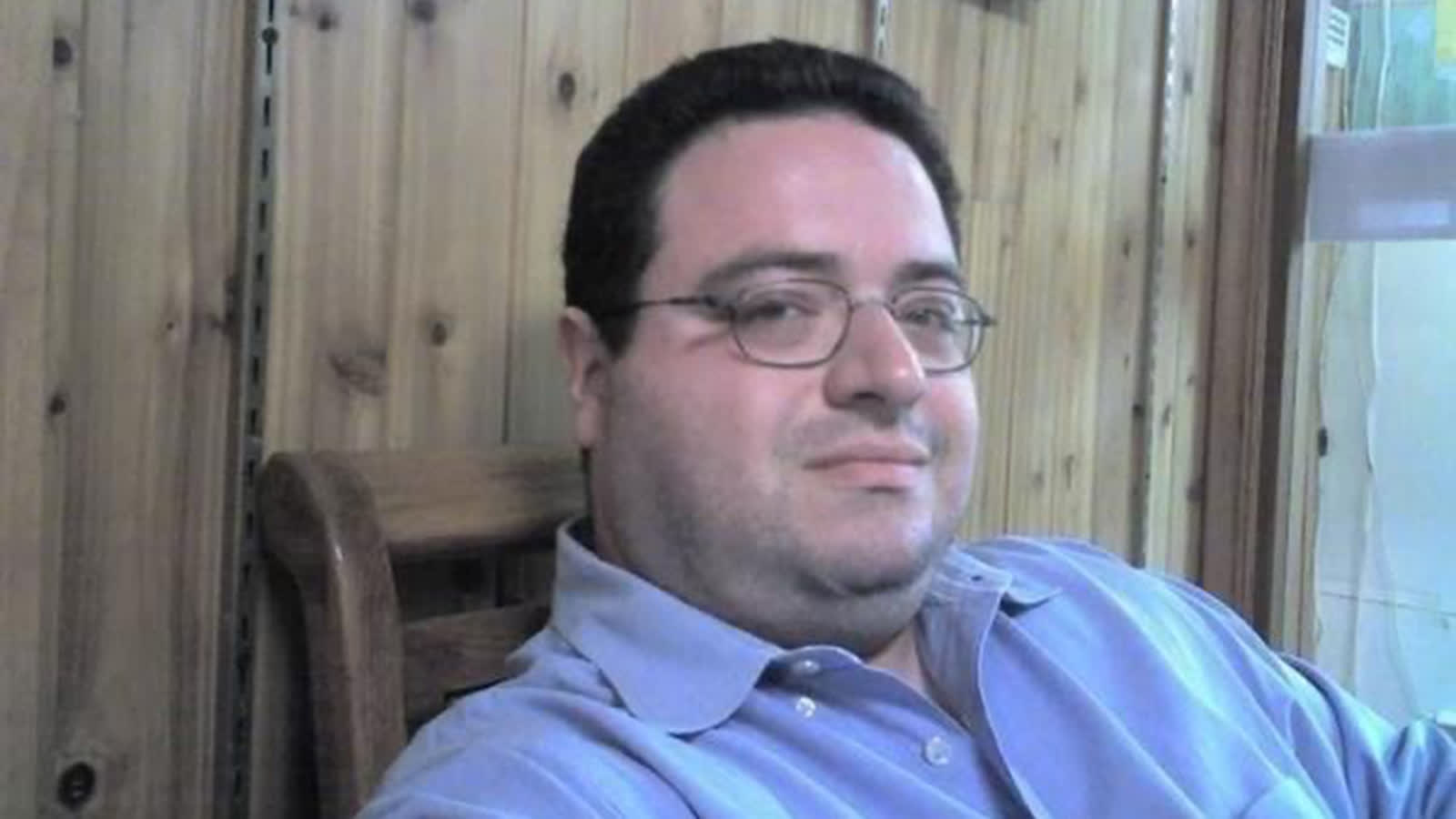 "He was an incredible friend — always going to bat for those he cared for," says his sister, Kasandra Gonzalez Raux. "His death has left a huge hole in our hearts. We will never be the same again."
Listen
A gentle giant
I'm hoping to get a tattoo to honor him.
Submitted by: Kasandra Gonzalez Raux (sister)
Mike DeRosa
64, Bellingham, Washington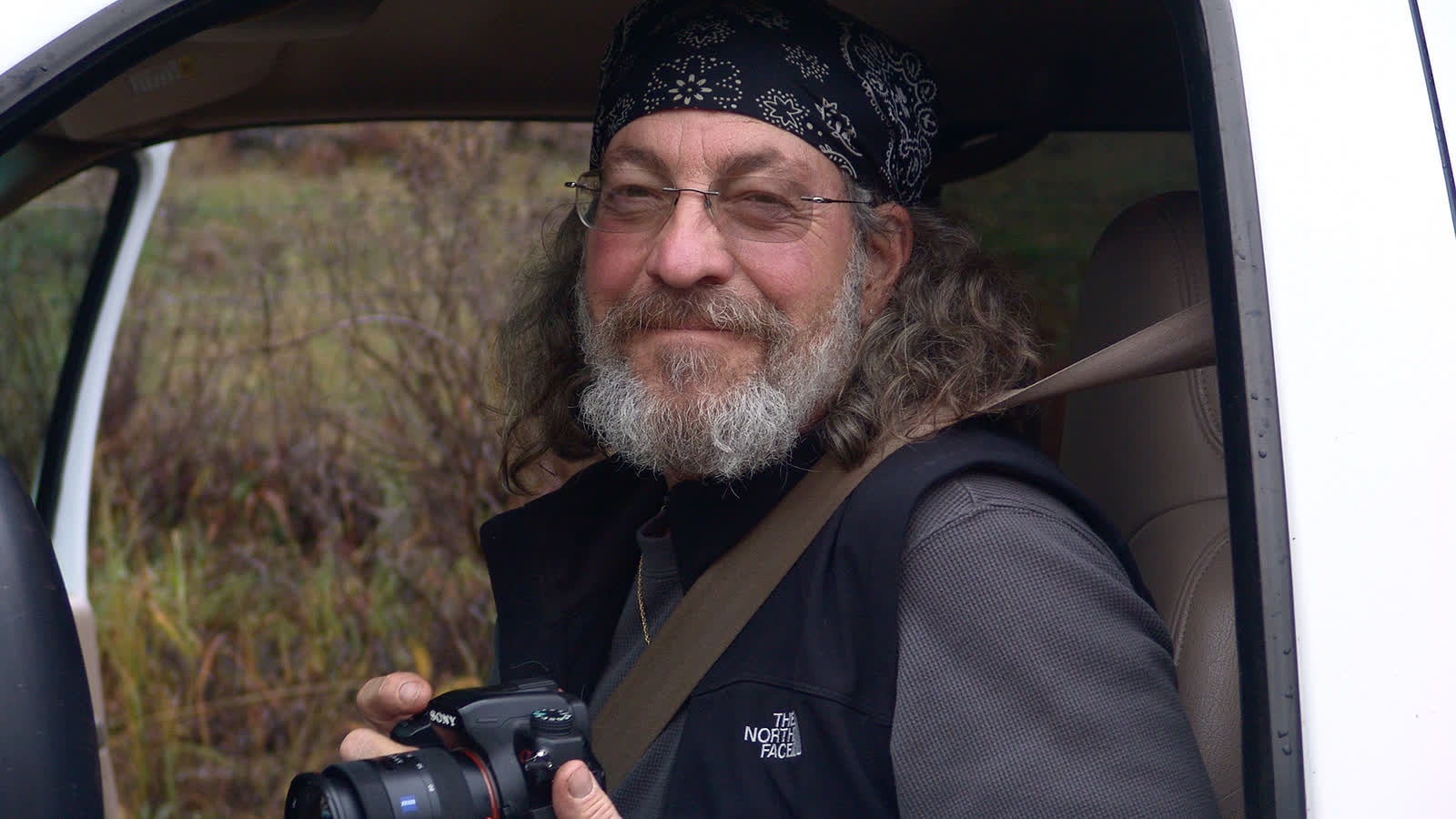 Listen
A MacGyver, family man and eternal optimist
Forty-eight years we had together… how many people can say that?
Submitted by: Pegi DeRosa (wife)
Carolann Christine Gann
75, Seattle, Washington
Carolann Christine Gann was a career nurse. Her daughter is grateful another nurse was by Carolann's side as she neared the end of her life.
Submitted by: Michelle Bennett (daughter)
Timothy "Olan" Montgomery
56, Queens, New York
"The world just lost a little bit of color," says Tom Montgomery, Olan's identical twin brother. Olan started doing hair and makeup for fashion shoots, then began a photography business, before becoming a pop-artist and finally transitioning into acting. He was featured in "Stranger Things," "Boardwalk Empire," and "The Roads Not Taken." Friends and family remember Olan for his creativity, compassion, generosity and zest for life. "He followed his heart in everything," says his friend, Jennifer Tealey. "He really left this world on top of the world."
Submitted by: Tom Montgomery (twin) and Jennifer Tealey (friend)
Nagjija Gjidija
72, New York, New York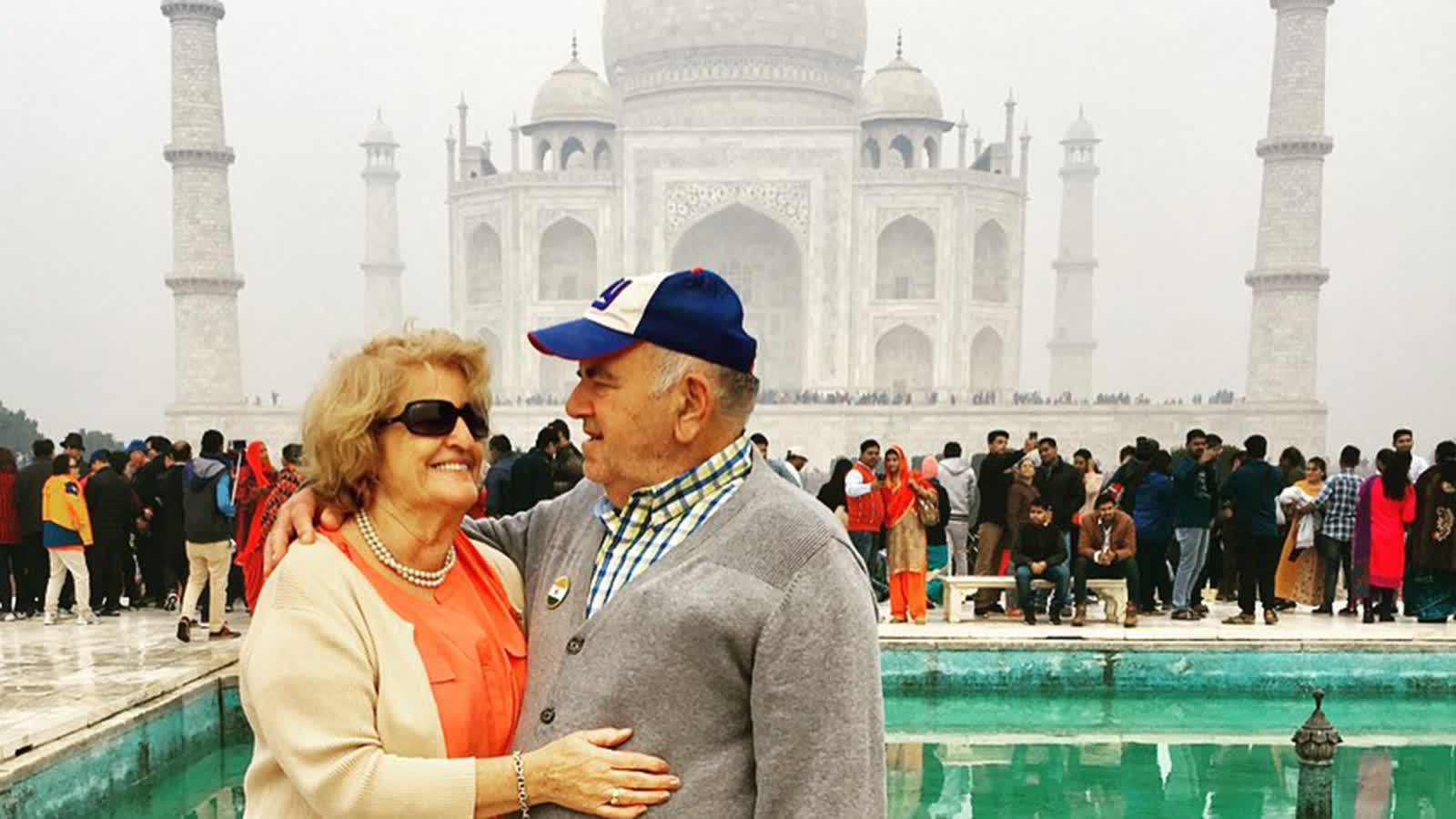 Nagjija Gjidija and her husband fled the Balkans in the 1970s and emigrated to the US, where their daughter Liria Gjidija says they "epitomized the American Dream." The couple had four children, and in November last year they celebrated their 55th wedding anniversary. On April 1, 2020, Nagjija died of cardiac arrest following a coronavirus diagnosis. "We were the light of her life, as she was ours, but there was no one she loved more than my dad," Liria says. "They never spent a day without one another."
Submitted by: Liria Gjidija (daughter)
John Herman Clomax Jr.
62, South Orange, New Jersey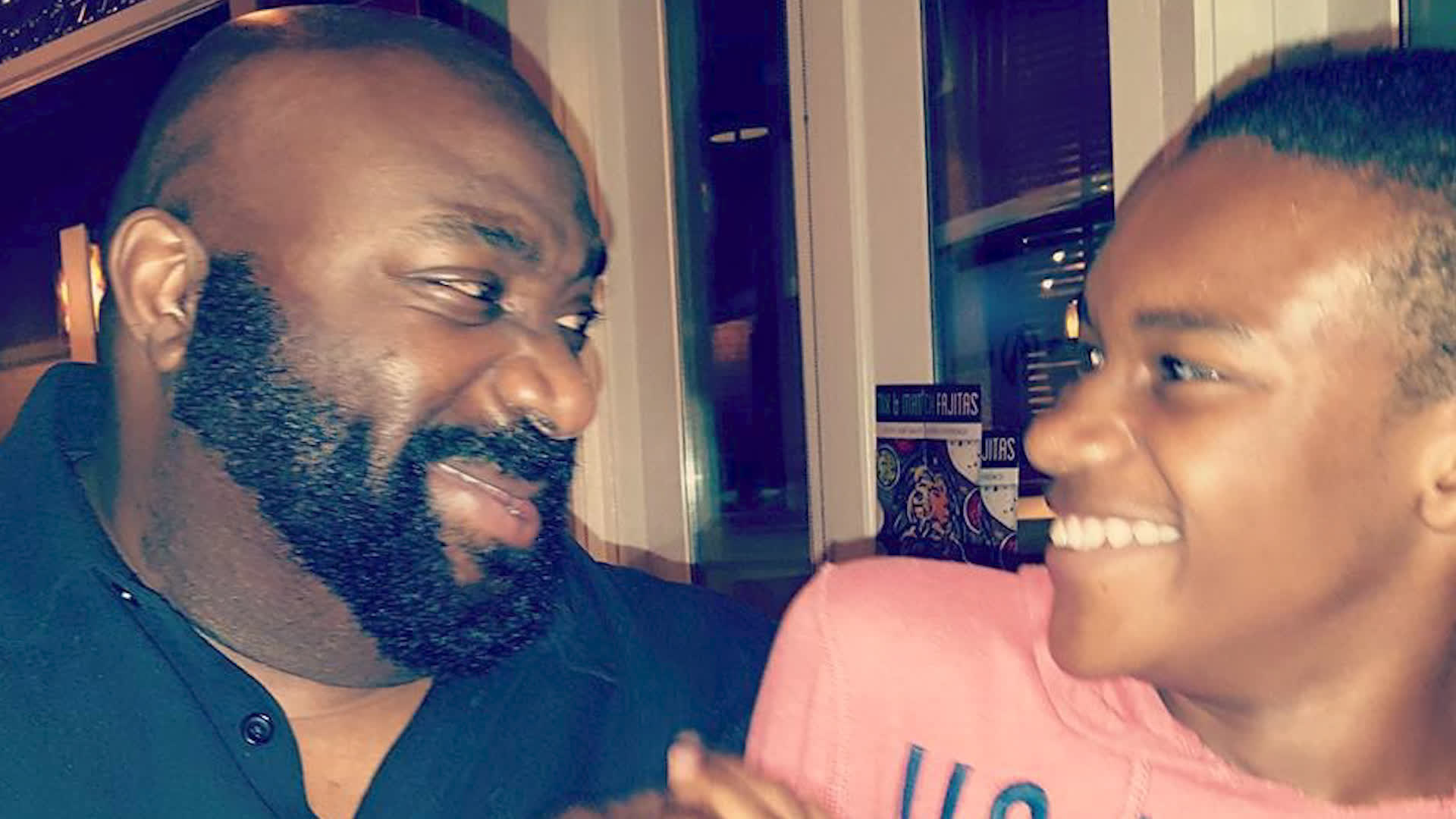 Listen
A trailblazer on Wall Street
He was a great storyteller. Sometimes he stretched (the truth) a little bit, you know.
Submitted by: Linda and Tony Clomax (siblings)
Jose Leopoldo Procel Yepez
73, Guayaquil, Ecuador
Jose Leopoldo Procel Yepez was a dedicated father, grandfather and partner to his girlfriend. Christine Procel-Cohen says her father was a true people person who would strike up a conversation with anyone. "He just made you feel important — even a total stranger," she says.
Submitted by: Christine Procel-Cohen (daughter)
Rev. Jorge Ortiz-Garay
49, Brooklyn, New York
"Father Jorge was a great priest, beloved by the Mexican people and a tireless worker for all of the faithful in Brooklyn and Queens."
Submitted by: Bishop Nicholas DiMarzio
Leilani Jordan
27, Upper Marlboro, Maryland
As the novel coronavirus began to spread, Leilani Jordan could have quarantined herself. The young woman had cerebral palsy, her parents Zenobia and Charles Shepard say. Working as a grocery clerk made her particularly vulnerable, but she insisted on going to work to help the store's elderly customers.
Submitted by: Zenobia and Charles Shepard (parents)
Ramon Roman
52, Brooklyn, New York
Listen
He loved merengue music and volunteering
The world should know it will not be the same without Ramon Roman.
Submitted by: Ricardo Roman (son)
Timothy Lloyd Pernell Sr.
78, Newark, New Jersey
Timothy Lloyd Pernell Sr. was diagnosed with HIV in 1997. He also struggled with COPD and end-stage lymphoma. "He is a medical marvel," says his daughter, Dr. Chris T. Pernell. "He never quit. He kept pushing, daring to live for his family and inspiring loads of health care providers along his journey."
Submitted by: Dr. Chris T. Pernell (daughter)
Ruth Lorras
80, Queens, New York
"My mother was feisty, yet sweet, and despite her 4'10" stature, her strength was unmatched and her heart was larger than all others," writes Manny Lorras. More than 40 years ago Ruth Lorras tragically lost two of her children on Easter Sunday. She passed away on Easter Sunday this year from complications related to Covid-19.
Submitted by: Manny Lorras (son)
Guillermina Lucia Naranjo
89, Queens, New York
Guillermina L. Naranjo was the matriarch of her family. She is survived by her two children, eight grandchildren and seven great-grandchildren. Her daughter, Gina, was preparing for her mom's upcoming 90th birthday before the pandemic. "She was loved by those she met because she was a genuine human being."
Submitted by: Gina Spanopoulos (daughter)
John "Jack" Hennigan
72, Brooklyn, New York
John "Jack" Hennigan, a retired NYPD officer, loved his native Brooklyn. Known as the "Mayor of 63rd Street," Jack was beloved by his neighbors and his family. He survived the Vietnam War, suffering lung damage as a result of Agent Orange, but he was unable to win his fight against Covid-19.
Submitted by: Karen Hennigan (daughter)
Alfred J. Lizzio
99, Abington, Pennsylvania
Alfred J. Lizzio was an air mechanic in WWII. "When people asked him what his secret to a long life was, he would say a daily handful of raisins, or a banana, or glass of red wine, but it was most certainly his positive attitude," Jeffrey Boyd wrote about his 99-year-old grandfather, whom he called Pop Pop.
Listen
He tipped everyone with a gold coin
I think he just went to the bank and asked for a bunch.
Submitted by: Jeffrey Boyd (grandson)
Husey Delbert Meade
66, Douglasville, Georgia
Listen
"Papa" to everyone
He would do just about anything, from playing dress-up, tea parties, riding bikes…
Submitted by: Rebecca Newborn (daughter)
Miguel and Daniel Moran
56 and 23, Long Island, New York
The night Miguel Moran died from complications of the coronavirus, his 23-year-old son, Daniel ****Moran, said a bedside prayer at St. Joseph Hospital. Eight days later, Daniel himself was dead from the disease. Father and son were buried together. Reina Garay says she and her husband had been married for 35 years. "He was a loving, Christian man." Daniel was president of the youth group of his Pentecostal church on Long Island. He often carried a Bible in his hand and liked spending time with younger church members, occasionally leading them in song as they sat around a fire in the rear yard of the church. "They brought us so much happiness," Mercedes Moran said of her father and brother.
Submitted by: Reina Garay and Mercedes Moran
Brittany Ringo
32, Los Angeles, California
"She had such a kind heart, and was loved and will be missed by many. This virus has taken my beloved sister too soon."
Submitted by: Ebone M. Bruner (sister)
Bobby Barber
84, Buckley, Washington
Listen
A very friendly guy
He was someone that would give the shirt off his back to anyone.
Submitted by: Jason Zumek (grandson)
Siew Eng Tan
83, Queens, New York
From the garments she made as a seamstress to the care she put into cooking, Siew Eng was a perfectionist. She spent hours making Malaysian Teochew Png Kueh, a steamed glutinous rice cake. It's meant for birthdays, but she made it whenever her family asked. "With Chinese culture, you show love through what you do. Not only did she do that, but she hugged you and said she loved you," her granddaughter Justine Chen says.
Submitted by: Justine Chen (granddaughter)
George Possas
93, Long Island, New York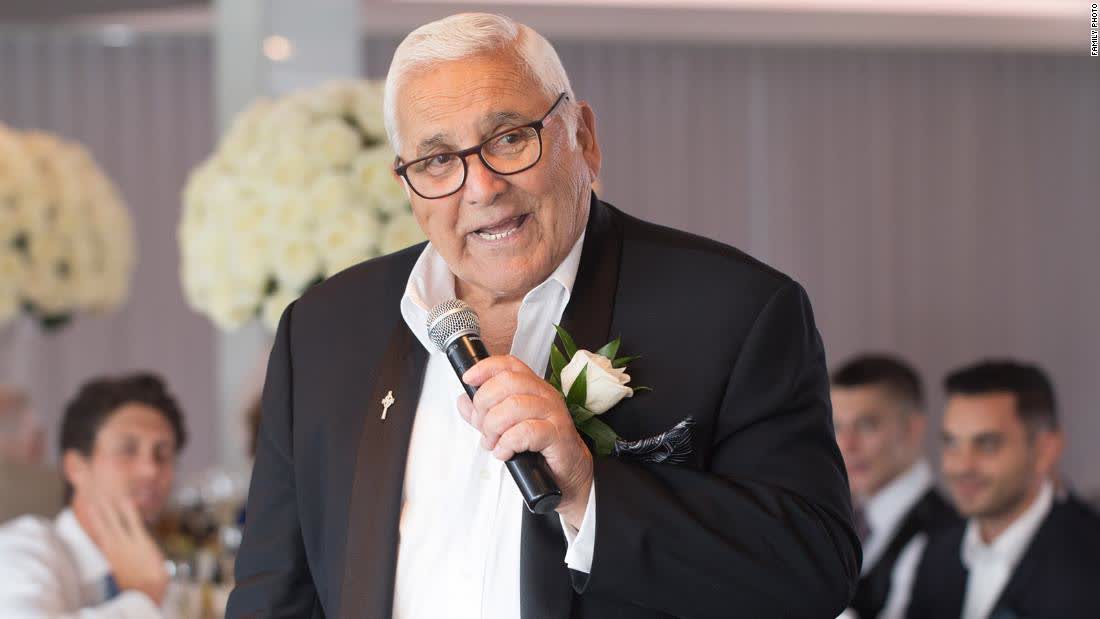 "He was everyone's papou — it's Greek for grandfather. Everyone said he was like a father or grandfather to them."
Submitted by: Denise Bocchicchio (daughter)
Islam Uddin Khan
65, Huntington, New York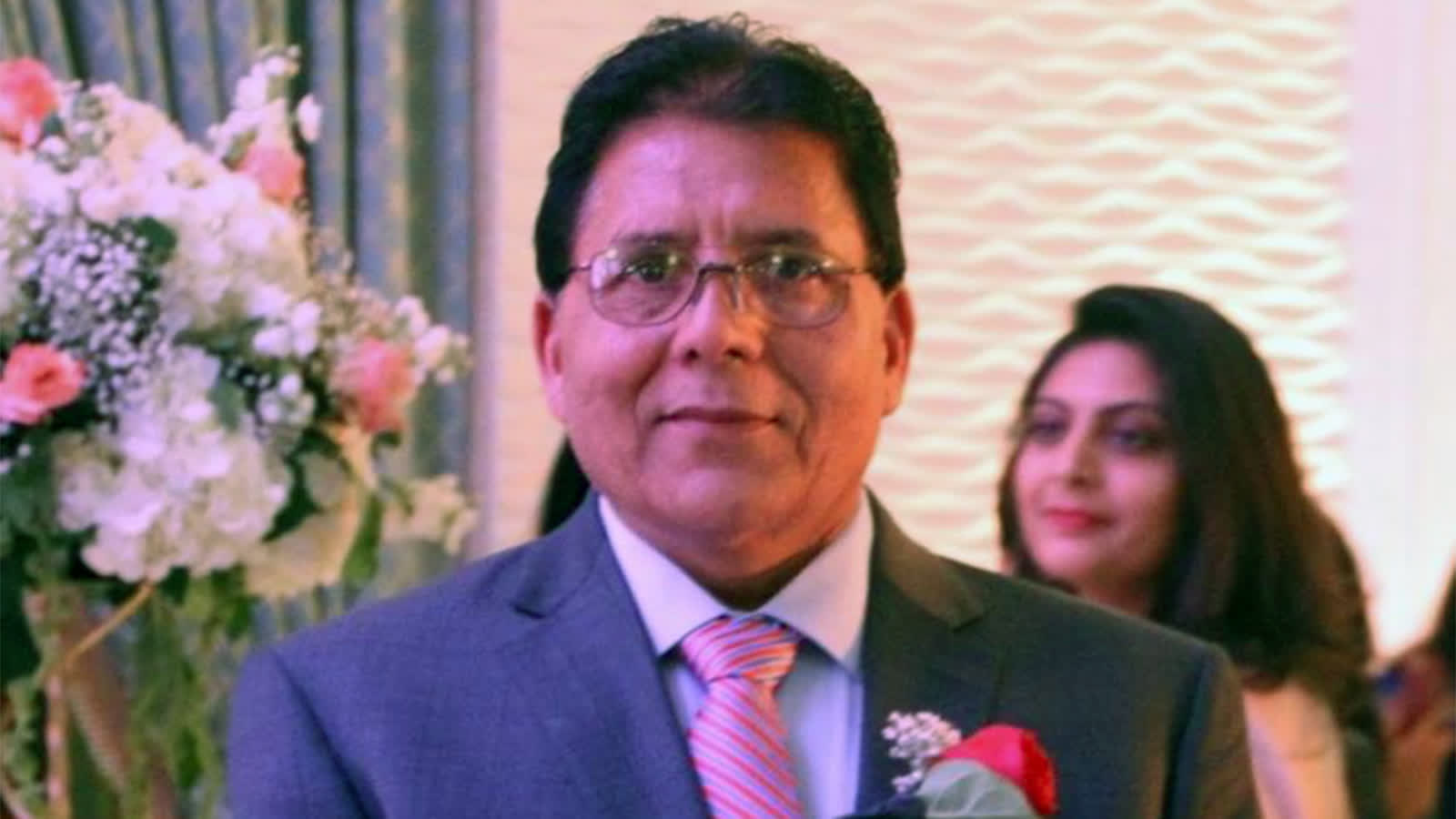 Islam Uddin Khan is survived by his wife, six children and seven grandchildren. Originally from India, he came to the US from Pakistan in 1993 to build a better life for his family. "He was very loving," his daughter, Rija Khan, says. "He was a good leader, a role model — a patriarch of the family. He liked to bring people together. (He was) never negative, always optimistic."
Submitted by: Rija Khan (daughter)
https://www.cnn.com/interactive/2020/health/coronavirus-victims-memories/
ATTENTION READERS
We See The World From All Sides and Want YOU To Be Fully Informed
In fact, intentional disinformation is a disgraceful scourge in media today. So to assuage any possible errant incorrect information posted herein, we strongly encourage you to seek corroboration from other non-VT sources before forming an educated opinion.
About VT
-
Policies & Disclosures
-
Comment Policy
Due to the nature of uncensored content posted by VT's fully independent international writers, VT cannot guarantee absolute validity. All content is owned by the author exclusively. Expressed opinions are NOT necessarily the views of VT, other authors, affiliates, advertisers, sponsors, partners, or technicians. Some content may be satirical in nature. All images are the full responsibility of the article author and NOT VT.