VT: Biden is talking about healing, many of us are.  As any of us drive around the country, we still see the stain of Trumpism, the signs and flags, particularly on businesses that none of us will be using.
I look on a Trump sign as a gift.  It is exactly like the sex criminal registry map, in fact I suspect they deeply override one another.  Any Trumper is QAnon, a bigot, a dangerous idiot, someone who approves of child rape, someone who calls themselves religious yet basks in deadly sins with every breath and movement.
There is no taking them back, no fixing them.  You can't fix a psychopath.  "No, I don't believe he called veterans suckers and losers."
"No, I don't believe he anally raped that boy he paid $16 million dollars to."
"No, I don't believe he said the things he said, did the things he did and is who he is."
For real people, it isn't good enough.  Move the fuck on.  No, you aren't hired, no, you aren't invited, no we won't be lending you money.
First of all, VT knows how many GOP votes were fabricated on machines for Trump, it was millions. This isn't like 2016, this is a real landslide, a 4% point vote lead, soon to be 6 million votes and a significant victory, 306 to 232 in electors, something thought impossible for a democrat.
We watched Russia interfere in this election, not just interfere but brag about it daily on Russia Today and Sputnik News.  We watched the entirety of the fake alternative media take backhanders from Trump's boys.  Best part, we had spied the same folks years ago as fake.  How?
No visible source of income.  No background that supports moral courage and activism.  Fake whistleblowers, former pencil pushing "spies" and failed bloggers.  Sadder still, one or two major radio hosts who went from being enemies of Alex Jones to being sad little asshole copies of the clown prince of everything sad and dirty.
How do I describe a Trump voter?  If your teenage daughter was unconscious after being attacked, a Trump voter passing by would steal her phone and then rip off her underwear for a 'pussy grab' and 'quickie.'
This is who they are, white trash, failed golfers and locker room snickerers and the inferior.  From Huffington Post:
No, I Will Not Be 'Reaching Out' To Trump Voters, Now Or Ever. Here's Why.
"Some fences cannot be mended."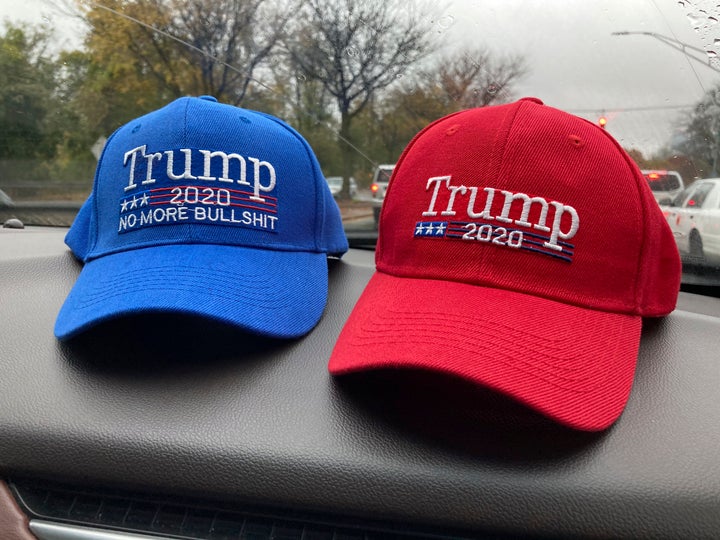 Once Trump actually became president, he called white supremacists "very fine people," locked children in cages and systematically sought to dismantle the Affordable Care Act, disregarding the millions of Americans who would be left without access to health care if he were successful.
Over the past four years, I've lived in fear as Trumpism has taken over the country. In counties where Trump held campaign rallies, hate crimes increased a shocking 226%, showing that this rhetoric has real consequences for marginalized groups. Nearly everyone in America who is not a natural-born white, Christian heterosexual male in relatively good health has been targeted by the policies of the Trump administration.
These calls for unity come from a place of privilege, and they're coming from mostly straight, white, cisgender people who are financially secure. They may not have liked some of Trump's policies, but they were not actively harmed by them. They likely never feared for their safety or well-being in Trump's America.
Gestures toward reconciliation are also premature, given that Trump has
yet to concede the election
and still has about two months left in office to inflict even more damage.
Before any attempt at "unity" can be made, there needs to be a reckoning, an acknowledgment that so many of Trump's actions have been unconscionable and do not align with societal ideals that claim to value all life.
Building bridges with people who share Trump's views sends a clear message that you are willing to keep the peace at the expense of the dignity and well-being of those with less power and privilege.  read more
https://www.huffpost.com/entry/reaching-out-to-trump-voters-unity_n_5fad1d45c5b6d647a39c46a2
VT Editors is a General Posting account managed by Jim W. Dean and Gordon Duff. All content herein is owned and copyrighted by Jim W. Dean and Gordon Duff
ATTENTION READERS
Due to the nature of independent content, VT cannot guarantee content validity.
We ask you to
Read Our Content Policy
so a clear comprehension of VT's independent non-censored media is understood and given its proper place in the world of news, opinion and media.
All content is owned by author exclusively. Expressed opinions are NOT necessarily the views of VT, other authors, affiliates, advertisers, sponsors, partners or technicians. Some content may be satirical in nature. All images within are full responsibility of author and NOT VT.
About VT
-
Read Full Policy Notice
-
Comment Policy