by Fabio Giuseppe Carlo Carisio for VT Italy
Versione originale in Italiano
Adios Pablito! Goodbye Paolo Rossi! Your eternal boy eyes have softened even hearts away from football. Your overflowing scream of joy that exploded in the first goal against Brazil in the distant 1982 World Cup has remained etched in the memory of those like me who had the good fortune to admire it live. With that cry of joy you have annihilated in an instant the anger and amleness that brooded in the soul for days and days.
When the cynical rationalists of sports journalism continued to target the coach of the Italian national team Enzo Bearzot because he insisted on letting you play the starter even if you were not in shape. He had seen you play in Argentina in 1978 and knew your talent as a robbery scorer, capable of scoring foot, head, knee and even in free fall as you did in the final against Germany, paving the way for the Italian "Azures" to win the III World Cup. , after those a little forgotten because they matured in 1934 and 1938 during the Fascist period.
In six days (from 5 to 11 July 1982), in three matches and with 6 unforgettable goals you have allowed Italy to win the legendary Fifa World Cup, you became the first top scorer of the World Cup with the azure shirt and you won the most atypical Golden Ball in a flash-bang. In 2004, FIFA celebrated your deeds by placing you in the list of the 125 strongest players in history, drawn up on the occasion of the centenary of the Federation. You have proved yourself a true and miraculous champion: as if you were truly blessed by that God of Christians in whom you have always testified your faith …
I was a child when I got up in the night with my father to see you play in Argentina, I was a teenager sick with football – played and cheered – when four years later in Spain I confided to my heart about your rebirth after the controversial two-year suspension for football-betting. I am a sad man today as I mourn your death at the age of 64 from a long illness that you lived in the privacy of family affections leaving even your teammates astonished by this bolt from the blue.
"Six months ago I lost a brother, today I'm mourning another. I don't want to say anything else, this is not the time for me to talk". On the phone with ANSA, Antonio Cabrini, Paolo Rossi's teammate for many years at Juve and in the national team, is destroyed remembering the goalscorer of Italy Mundial.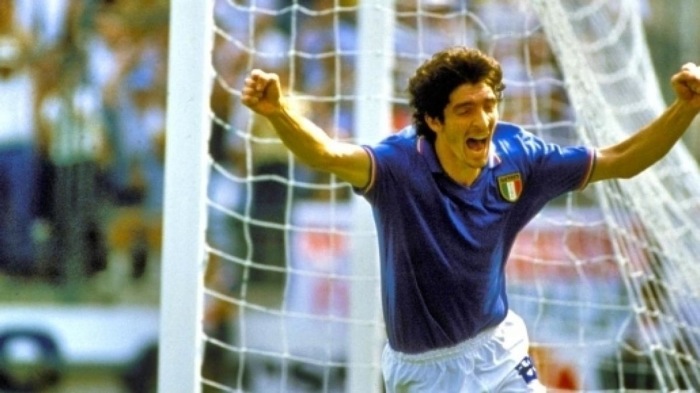 "I admit it … I cry. You were part of the 'Amici Veri' group. With you I not only won but also lived" .. This is the moving message of Zibi Boniek, Pablito's Polish partner in Juventus who won two championships, one Italian Cup, a Cup Winners' Cup, a Uefa Super Cup and, last but not least, the 1984-1985 European Cup.
In a flash you appeared in the elite of sporting phenomena bringing the small team of Lanerossi Vicenza to second place in the 1977-78 Serie A Italian football championship with 24 goals. Then it was Perugia who confirmed your talent until the alleged match-up accident on the match against Avellino which cost you two years of disqualification. At the end of which it was Bearzot's Italy that crowned you King of the World Cup in Spain and the Juventus of Platini & Co that consecrated your talent in the following years.
"Forever," your wife Federica Cappelletti wrote on instagram, giving the terrible news. You will always remain in the hearts of fans and soccer lovers just as you became the specter of Zico, Socrates and Falcao's Brazil, so much so that you deserve the esteem of the great Pele. The Carioca dream-team that in Spain made opponents' knees tremble only when they read the formation was sent upside down by your historic hat-trick in the decisive match won 3 to 2 which then led Italy to defeat Poland in the semi-final (2-0, Rossi's brace) and triumph in the final against the Germans of Rumenigge (3 to 1).
As perhaps only a few know, his miraculous world championship was born along the luminous path of his soul. «From an early age I attended church: I was an altar boy and at the time in my town, Santa Lucia, a hamlet of Prato, the parish was the main meeting place. Think that I discovered my passion for football right there: at 10 I was playing in the team set up by Don Sandro» confided a few years ago Paolo Rossi to the Catholic weekly magazine Credere.
«Mine was a generation where Christian values ​​were still important: they were an integral part of our culture and permeated our behavior. Personally, faith has helped me a lot, especially in times of difficulty. I'm not a bigot but I firmly believe that we are passing through this Earth and that everything does not end after death» the champion added.
Whenever I was gripped by the nostalgia of seeing the spiked-shoes in the closet for my repeated small traumas, I removed the DVD on the history of your Golden Ball from the library and for a moment I plunged into the blue sky of your amazing sporting enterprise blessed by goddess Eupalla (Good-Ball created by Gianni Brera articles), more unpredictable and magnanimous than many sports journalists who would have wanted you out of the 1982 tournament before you could prove your immense worth. I never wondered where I was and what I was doing … As if you were already immortal in my heart! Now you really are also for the history of football. Adios Pablito!
Fabio Giuseppe Carlo Carisio
Fabio is Director and Editor of Gospa News; a Christian Information Journal.
Fabio Giuseppe Carlo Carisio, born on 24/2/1967 in Borgosesia, started working as a reporter when he was only 19 years old in the alpine area of Valsesia, Piedmont, his birth region in Italy. After studying literature and history at the Catholic University of the Sacred Heart in Milan, he became deputy director of a local newspaper and specialized in judicial reporting.
For about 15 years he is a correspondent from Northern Italy for the Italian newspapers Libero and Il Giornale, also writing important revelations on the Ustica massacre, a report on Freemasonry and organized crime.
With independent investigations, he collaborates with Carabinieri and Guardia di Finanza in important investigations that conclude with the arrest of Camorra entrepreneurs or corrupt politicians.
In July 2018 he found the counter-information web media Gospa News focused on geopolitics, terrorism, Middle East, and military intelligence. He is a correspondent from Italy for the French news site Reseau International.
He worked for many years for the magazine Art & Wine as an art critic and curator.
ATTENTION READERS
Due to the nature of independent content, VT cannot guarantee content validity.
We ask you to
Read Our Content Policy
so a clear comprehension of VT's independent non-censored media is understood and given its proper place in the world of news, opinion and media.
All content is owned by author exclusively. Expressed opinions are NOT necessarily the views of VT, other authors, affiliates, advertisers, sponsors, partners or technicians. Some content may be satirical in nature. All images within are full responsibility of author and NOT VT.
About VT
-
Read Full Policy Notice
-
Comment Policy