by Fabio Giuseppe Carlo Carisio for VT Italy
Versione originale in Italiano
After about half a million deaths from the synthetic opioid drug scandal, the focus on prescribing these drugs in the US has become very, very strict. This is why a group of Italian-American elderly people, all too ingenious and sprightly for their age, has seen fit to organize an international shop in a simple and effective way, thanks to the complicity of at least 6 medical doctors, one of whom is now banned from the profession for 12 months (waiting for the judicial procedure to take its course).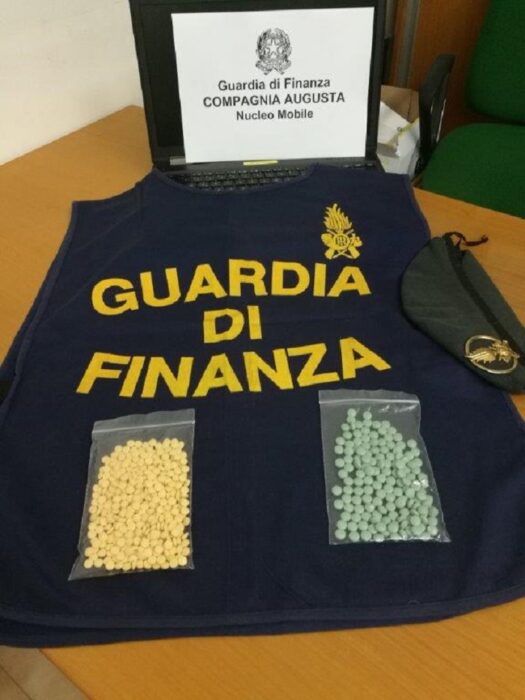 But in addition to serious crime, there is also damage and insult. To have these drugs based on oxycodone, a powerful drug that in high concentrations can be highly lethal as confirmed by the conviction of three Big Pharmas in North America (including the Johnson & Johnson of vaccines that uses different molecules), you need the medical prescription also in Italy. This allows them to be obtained free of charge at the expense of the National Health Service. This is why the gang, by assigning the certifications to deceased people as well, has therefore caused considerable damage to the Italian State: forced to reimburse the pharmaceutical companies for the cost of the products sold by the alleged scammers.
GRAZIE AI LOCKDOWN LA 'NDRANGHETA "DIVORA" IL NORD! SOS Usura da Gratteri e DIA. Arresti in Piemonte e Germania
On Wednesday 19 May in Augusta (Sicily), the arrests made by agents of the Augusta State Police Commissioner together with the local Company of the Guardia di Finanza were thus triggered following articulated investigation activities coordinated by the Public Prosecutor of Catania – District Anti-Mafia Directorate which requested and obtained from the Judge for Preliminary Investigations of the Court of Catania 9 precautionary measures of different entity, in prison or at home.
The accusations, for various reasons, are for criminal association aimed at the international trafficking of drugs between Italy and the United States of America, abusive prescription of drugs, aggravated fraud against the National Health Service, receiving stolen goods and falsehood committed by the public official in certifications. It is not known which commercial drug products are seized.
THE INVESTIGATION OF ITALIAN AND AMERICAN INVESTIGATORS
The operation called Fast Shipping, conducted with the operational support of the Augusta Mobile Squad and the Economic-Financial Police Unit of the Catania Finance Police – allowed to unmask and break up a criminal association, which had organized international traffic of medicines containing the narcotic opioid substance, illegally purchased in Italy and sold in the United States of America.
There, in fact, these medicines have become in great demand after the unscrupulous business consulting initiatives of the multinational McKinsey of New York (obviously unrelated to this international but artisanal traffic), forced to pay a fine of about half a billion dollars to close its affair. court that saw her implicated with the famous Johnson & Johnson and Purdue Pharma of Stamford (Connecticut) in relation to the deaths caused by this type of analgesic opioid.
We will talk about these aspects at the end of the article as they have no connection with the Sicilian investigation but are essential to understand the reasons for this thriving clandestine market.
The Syracusan criminal association, on the other hand, making use of compliant doctors, was able to find oxycodone by prescribing medicines (nearly 3,000 have been found) in favor of deceased people or those who did not need therapy. Once the products containing the drug were obtained, the criminal organization organized multiple shipments in the United States – using packages specially packaged with materials suitable for "shielding" the contents and bearing fictitious senders and recipients – in order to divide the points of arrival of the goods to obstruct any checks.
Precisely for this reason, the international cooperation of Italian investigators with the officials of Homeland Security Investigations, which deals with the fight against cross-border illegal activities, was fundamental. In this regard, federal agents of HSI, the main investigative arm of the US Department of Homeland Security, in January 2021 had carried out a criminal arrest against an American accomplice caught in the moment of receiving a package containing the drug. This had reinforced the evidence gathered by Italian colleagues.
SCAM TO SICILIAN HEALTHCARE FOR 394,000 EUROS
"Since in Italy oxycodone is available in pharmacies, upon specific medical prescription, drug trafficking has been fueled, over the years, at the expense of public health – explains the press release from the Finance military – The criminal association induced in fact in mistake the National Health Service through the complacency of professionals, who have in fact provided, even in the name of unaware third parties, hundreds of medical prescriptions without therapeutic basis, without carrying out check-ups and, in various cases, at the request of the suspects, they assisted".
"On the basis of the prescriptions, the drug was dispensed free of charge, with the unjust profit of the owners, who collected it at no cost at various pharmacies and then resold it, illegally, abroad, as a narcotic substance, realizing, for the State, burdened from the burden of purchasing the medicine, a damage of the same amount", the investigators added.
Us-Italian Mother's Cry: "My Daughter in Psychiatric Home is NOT a Human guinea-pig for Covid vaccine"
The scam against the national health system, according to what was calculated by the investigators, between 2015 and 2019, amounts to about 394 thousand euros. But for drugs purchased only in the Syracuse district (Sicily).
The investigation, carried out in the last two years, concerned episodes that started in 2015 and would have allowed the organization to achieve a profit in the illegal market of at least 600 thousand dollars. At the head of the gang there would be Angelo Claudio Passanisi, 75, from Augusta, recipient of an expulsion decree from the United States and his wife Maria Lanna Passanisi, 74, resident in the United States, arrested along with three Americans of whom they are not general information has been disclosed.
Zionist Lobby – 1. Singer (Elliott) & Fink (BlackRock) within Gates-Soros in Covid Big Pharma's Business(GSK & Gilead)
As reported by SiciliaWeb, in addition to Passanisi and his wife, his contact person in the USA for illegal trafficking, three other citizens of Augusta were also arrested and taken to prison: Massimo Corrado, 43, Francesco Pasqua, 34, Antonino Spinali, 75 years old. Agata Agati, 81, Spinali's sister-in-law, who, despite her age, was very active in procuring the drug ended up under house arrest; Lina Spinali, 51, daughter of Agati; Domenico Zanti, 42 years old. They too are all residents of the medieval Sicilian city founded in 1232 by Emperor Frederick II of Swabia.
While the ban from practicing the medical profession for 12 months was arranged for Dr. Santo Ternullo, also from Augusta, for whom a preventive seizure of over 115 thousand euros was also carried out. Together with him there are 5 other doctors believed to be accomplices and already recipients of notices of closure of the investigations: that is, the judicial rite deed that precedes the request for indictment if the suspect is unable to produce evidence in defense. Overall, the suspects are 29.
OXYCODONE: OPIOID WITH RISK OF OVERDOSE
Oxycodone is a pure agonist opioid belonging to the phenanthrene group and synthesized from thebaine. It has morphine-like potency, and produces a metabolite called oxymorphone with 2 to 3 times potency than morphine. It is commonly used as an analgesic but in massive doses it has effects comparable to a narcotic substance: therefore it can cause psycho-physical dependence and become lethal due to the risk of overdose.
It was synthesized in 1916 in Germany where it was first used clinically in 1917 before being marketed in the United States in 1939. Its discovery arose from the need to find a less dangerous solution than heroin. But its consequences have proved devastating after years of court cases.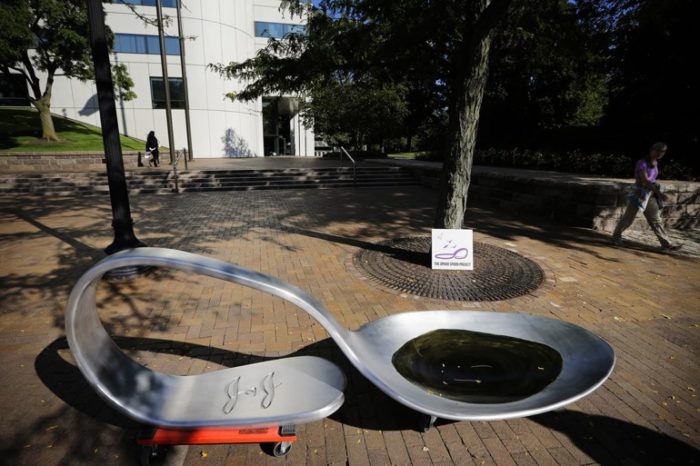 Suffice it to say that The Opioid Spoon Project in New Brunswick, New Jersey is using bent spoon sculptures, similar to those that could be used to abuse opioids, to draw attention to this phenomenon, right in the vicinity of the Johnson & Johnson headquarters.  The International Narcotics Control Board estimates that 11.5 tons of oxycodone were produced worldwide in 1998, up to 75.2 tons in 2007. Of all countries, the United States had the highest total consumption of oxycodone in 2007 (82% of the world total of 51.6 tons) and also the highest per capita consumption, followed by Canada, Denmark, Australia and Norway.
Its common pharmacological use is as a powerful analgesic but if taken in large quantities it has an amazing effect which, if prolonged over time, can cause severe withdrawal symptoms. Oxycodone withdrawal symptoms, as is the case with other opioids, can include anxiety, panic attacks, nausea, insomnia, muscle aches, muscle weakness, fever, and other flu-like symptoms. Withdrawal symptoms have also been reported in infants whose mothers took oxycodone during pregnancy.
J&J Vaccines Tainted by AstraZeneca Virus in Baltimore's Plant (Trump Funded) Sent in EU and Canada? Big Pharma's War-Games!
For all these reasons, in recent years in the US there have been sentences condemning billionaire compensation against various multinationals that have produced medicines with this active ingredient or similar (fentanyl) in high concentration or have promoted them.
Among these is Johnson & Johnson, which recently ended up in the eye of the storm not only for the suspected cases of thrombosis linked to the Janssen vaccine (from the name of the Belgian factory controlled by J&J that developed it) which led to a brief suspension in the USA, but above all due to the contamination of a few million doses of the anti-Covid serum which took place in a Baltimore factory which led to the withdrawal of some batches and the lack of FDA certification for others exported with great uncertainty and concern to the European Union.
HISTORICAL SENTENCE TO JOHNSON & JOHNSON
The pharmaceutical giant J&J in August 2019 was sentenced by an Oklahoma judge to pay 572 million dollars to the state for the role of the multinational in the opioid crisis which, according to the US authorities, caused 400,000 deaths from overdose from 1999 to 2017 In Oklahoma alone, according to state lawyers, about 6,000 died from overdoses of sedatives and painkillers.
The figure turned out to be very high but much lower than the 17 billion asked by Attorney Mike Hunter which would have been equal to about 75% of the expected profits for 2019. "The label specified the risk of developing an addiction, that linked to its abuse or improper use that could lead to overdose or death," specified defense attorney Larry Ottaway.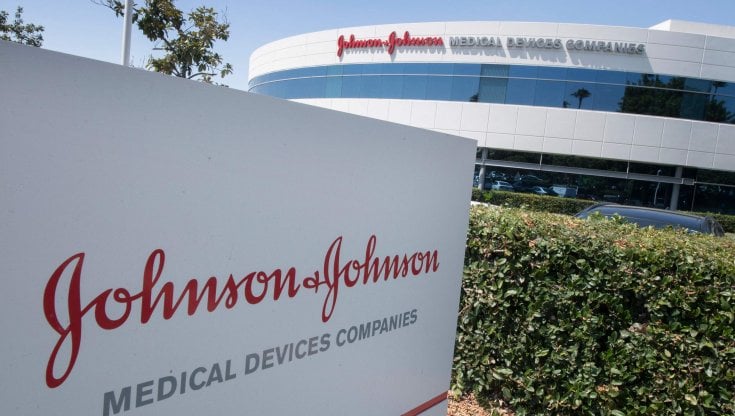 Thad Balkman, the judge who handed down the verdict, accepted Attorney Hunter's contention that Johnson & Johnson had caused public harm by aggressively promoting two of its opioid-based drugs (Durogesyc and Nucynta, respectively) for unnecessary use. with active ingredients fentanyl or tapentadol, similar to oxycodone) and by minimizing or providing misleading information about their side effects.
"Johnson & Johnson was not the only pharmaceutical group called upon by Attorney Hunter. PurduePharma, producer of OxyContin, and Teva Pharmaceutical were also under observation. Both had denied any responsibility, but had preferred to negotiate. Johnson & Johnson, on the other hand, had made a different choice. The group's lawyers have said they intend to appeal," the Wired website pointed out.
SCANDALS FOR MCKINSEY FINANCED BY GATES
But in recent weeks, McKinsey has also been overwhelmed by the scandal. «The court documents that emerged in the litigation included allegations that McKinsey had briefed two companies on how to increase sales of prescription opioids, McKinsey was also accused of advising Johnson & Johnson to" get more patients with higher doses of opioids. " and to study techniques "to keep opioid patients longer," reports the New York Times» quoted in an article by Vox.
NWO's Plot vs Italy (X-file 2). New IT Minister among Bilderberg, McKinsey, Gates & CIA for Artificial Intelligence in Vaccines too
«The prestigious corporate consulting firm McKinsey & Company has agreed to pay up $573 million to settle investigations into its work with Big Pharma, namely its role in boosting sales of the powerful opioid narcotic oxycodone. The company struck a multi-million-dollar settlement with officials across 47 states, Washington, DC and five US territories, the New York Times reported on Wednesday evening, citing five people "familiar with the negotiations."» wrote Russia Today as reported on previous article by Gospa News (with more details).
The company will be required to pay out $478 million of the settlement within 60 days, much of which will go to fund opioid treatment and addiction recovery programs in various states. The reported settlement comes as the high profile consulting outfit is under fire for helping to – in its own words – "turbocharge" sales of Purdue Pharma's OxyContin, a high-dose oxycodone formulation blamed for tens of thousands of overdose deaths in the US over the last 20 years.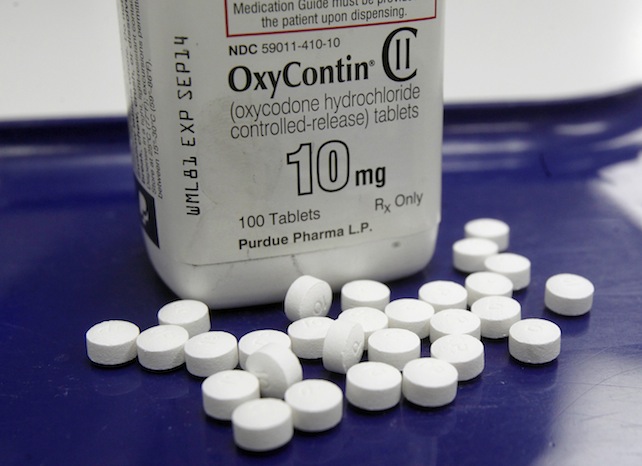 McKinsey recently ended up at the center of controversy in Italy due to the political commitment of a famous Milanese associate, the manager Vittorio Colao, who became Minister for Technological Innovation and Digital Transition in the Italian Draghi Government after having matured a fruitful collaboration with Bill Gates, one of the main financiers of McKinsey himself, which has become so powerful in the world as to contribute to the renewal of the management of US intelligence and the World Health Organization itself. Colao, in fact, when he was director of Vodafone, after having been associated with McKinsey in Milan, made an important contribution to the global immunization plan designed by the NGO Gavi Alliance of Gates.
WUHAN-GATES – 32. Bill III, Vaccines' Global Emperor. Crowned by Big Pharma's Cartel within Gates Foundation's Deal
This is why the news caused a stir that the elaboration of the recovery plan called Next Generation, aimed at obtaining the funds allocated by the European Union to cope with the recovery after the pandemic emergency, in Italy (but also in other countries of the Old Continent) was entrusted to McKinsey, stumbled into a health scandal with the multinational J&J which recently signed the cartel between Big Pharma imposed by Bill III, the world emperor of vaccines.
Read more… SARS-HIV Virus Manmade in Biolab by Chinese Deep State
Fabio Giuseppe Carlo Carisio
© COPYRIGHT GOSPA NEWS
no reproduction without authorization – Versione originale in Italiano

---
MAIN SOURCES
GUARDIA DI FINANZA – IL COMUNICATO UFFICIALE
Fabio is Director and Editor of Gospa News; a Christian Information Journal.
Fabio Giuseppe Carlo Carisio, born on 24/2/1967 in Borgosesia, started working as a reporter when he was only 19 years old in the alpine area of Valsesia, Piedmont, his birth region in Italy. After studying literature and history at the Catholic University of the Sacred Heart in Milan, he became deputy director of a local newspaper and specialized in judicial reporting.
For about 15 years he is a correspondent from Northern Italy for the Italian newspapers Libero and Il Giornale, also writing important revelations on the Ustica massacre, a report on Freemasonry and organized crime.
With independent investigations, he collaborates with Carabinieri and Guardia di Finanza in important investigations that conclude with the arrest of Camorra entrepreneurs or corrupt politicians.
In July 2018 he found the counter-information web media Gospa News focused on geopolitics, terrorism, Middle East, and military intelligence. He is a correspondent from Italy for the French news site Reseau International.
He worked for many years for the magazine Art & Wine as an art critic and curator.
ATTENTION READERS
Due to the nature of independent content, VT cannot guarantee content validity.
We ask you to
Read Our Content Policy
so a clear comprehension of VT's independent non-censored media is understood and given its proper place in the world of news, opinion and media.
All content is owned by author exclusively. Expressed opinions are NOT necessarily the views of VT, other authors, affiliates, advertisers, sponsors, partners or technicians. Some content may be satirical in nature. All images within are full responsibility of author and NOT VT.
About VT
-
Read Full Policy Notice
-
Comment Policy