…by Jonas E. Alexis, VT Editor
The issue of slavery, without a doubt, has continued to play an important role in the historical discussion. It is also one of those issues that has carried a lot of emotional baggage.
Yet in any historical and rational discussion, it is important to make truth our guide rather than ideology or personal bias.
Henry Louis Gates of Harvard finally came out and declared that some blacks did own slaves in the seventeenth century in America. Gates writes that they "did so at least since 1654, continuing to do so right through the Civil War."[1]
Building on the work of Carter G. Woodson, Gates continued to say that in 1830, "about 13.7 percent (319,599) of the black population was free. Of these, 3,776 free Negroes owned 12,907 slaves, out of a total of 2,009,043 slaves owned in the entire United States, so the numbers of slaves owned by black people overall were quite small by comparison with the number owned by white people."[2]
This is not a recent discovery, but it took Gates years to come out and say it. Now, go to any high school in America, and start interviewing some of the brightest and finest students. Will they actually know that some blacks did own slaves? Will Gates himself fight for this historical fact to be shown in every high school in the country?
So, it is meaningless for popular historians such as John Hope Franklin to talk about slavery on a wide scale while denying that slavery was also "institutionalized" in some instances by blacks.
With all our modern emphasis on the historical slavery of Africans by Europeans, it never occurs to some that Africans might be just as involved in the slave trade. Moreover, historical studies show that African slavery of Europeans was much bigger in scope than previously taught.[3]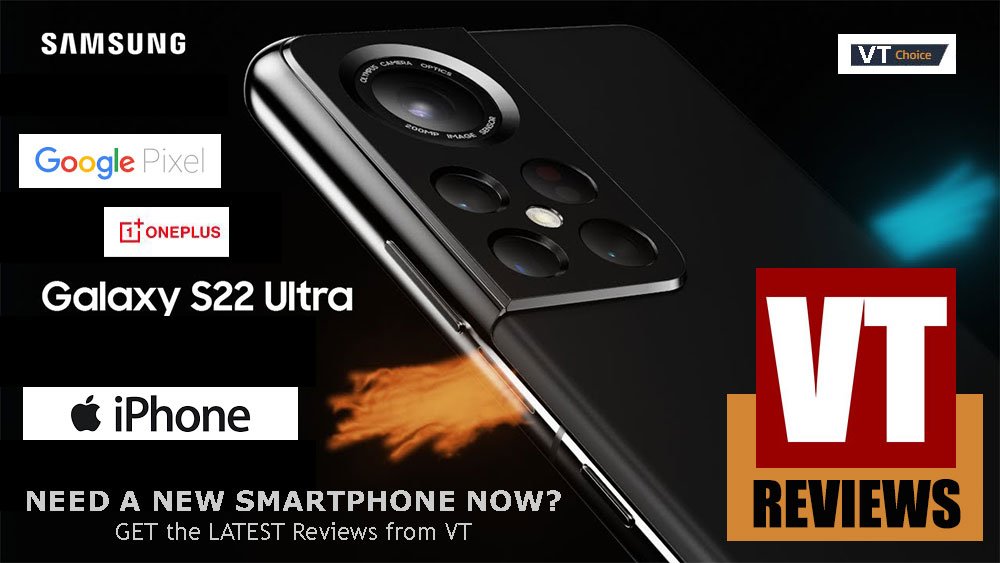 For example, between 1500 and 1800, pirates from North Africa's Barbary Coast captured and sold more European slaves than there were African slaves being transported to the American colonies. Even after the United States abolished slavery, some Muslim countries were still in the business of buying European slaves.[4]
More importantly, the abolition of slavery was exclusively a European enterprise.[5] In fact, anti-slavery sentiment has been in existence in Christian circles since the infancy of Christianity, particularly after the decline of the Roman Empire.[6]
And it was European Christians who established schools for former slaves after the abolition of slavery in America, reasoning that in the Christian scheme of things, blacks had as much redemptive purpose as they themselves did.
By contrast, many African countries did not want to end the slave trade because it brought immense monetary gain.
Historian John Thornton of Boston University notes that "slavery was widespread in Atlantic Africa because slaves were the only form of private, revenue-producing property recognized in African law. By contrast, in European legal systems, land was the primary form of revenue-producing property, and slavery was relatively minor."[7] Thornton, who also held academic positions in African institutions like the University of Zambia, presents a bevy of historical records in his work Africa and Africans, which is published by Cambridge University Press.
Abolishing slavery in Africa was in a sense a declaration of war, for it would force Africa to come up with a wholly different revenue-producing property. Let me just summarize the main points here, as the issue of slavery intersects with the issue of truth.
Once Europe adopted the essentially moral idea that all men are created in God's image and saw that slavery was incompatible with the ways things really are, then slavery had to go, no matter the cost.
In their quest to end slavery, the British went so far as to use military force in order to stop slave ships from continuing to traffic souls, even entering Brazilian waters to destroy Brazilian slave ships and threatening the Ottoman Empire with war if they did not boycott the African slave trade.
Yet, although the abolition of slavery was an exclusively Western development, spearheaded primarily by Christians—and although African nations had been deeply involved in the slave trade centuries before it reached Europe and America—somehow slavery in modern times has become an evil peculiar to Western civilization![8] This shows yet another kind of willful blindness.
In order to justify bias against Western civilization, some historians transfer the lion's share of the guilt for worldwide historical slavery to the very people who fought to put an end to it!
Yet their argument falls apart the moment we look with any depth at the international record of slavery. The fact is that slavery not only existed for centuries in lands such as Southeast Asia and Africa and the Middle East but was far more prevalent in other countries than is commonly believed.[9] Slavery was even widespread among the Northwestern Coastal Indians.[10]
In general, "institutionalized" slavery was practiced in virtually every continent and in every era; it is a human failing, not a Western one. Throughout history:
Africans enslaved other Africans
• Europeans enslaved other Europeans

[11]


• Africans enslaved Europeans
• Europeans enslaved Africans[12]
• Vikings enslaved Europeans
• Mongolians enslaved Europeans
• Egyptians and Turks enslaved Greeks and Romans
• Greeks and Romans enslaved Germanic peoples
• Asians enslaved other Asians
• American Indians enslaved other Indians
• Europeans enslaved Christians[13]
• Muslims enslaved Christians[14]
• and on and on it goes.
Yet Western civilization has taken an unfortunate hit by intellectuals and popular historians of various stripes who not only focus solely on the slavery perpetuated by Western civilization but who argue that the abolition of slavery, which makes the West unique and essential in proclaiming freedom, was motivated purely by economic interests.[14]
John Adams once proclaimed, "Facts are stubborn things, and whatever may be our wishes, our inclinations, or the dictates of our passions, they cannot alter the state of facts and evidence."[15]
If our wishes cannot alter the state of facts, then we would be better off allying ourselves with truth, rather than relying on imaginary evidence dressed up in academic terminology, which in the end will evaporate, leaving us nothing on which to stand.
We all know that truth is not always a pleasant thing, and on many occasions, it has the potential to create conflict, since not everyone likes the truth.
But if the truth is divisive for a good cause—to help sift fact from fiction—so be it. Honest men and people of reason will ally themselves with the truth. But no matter where the truth may take a person—and although it may be offensive or politically incorrect—nothing else will make him free.
The sad part is that many in our own day deliberately love to attack the truth. If a statement does not line up with their preconceived notions or the politically correct opinions of the day, then they loudly reject it as false, accompanied in some cases by legal suits, media castigation (name-calling, after all, being one of the best ways to silence an opponent), or career-ending repercussions.
It does not matter if the statement is historically accurate; if it does not correspond to the prevailing wisdom, then it must be rejected out of hand, without rationale, logical consideration.
The offense has become the catchphrase of the era, and more pains are taken to avoid offending people than are taken researching the truth. Sincere people will surely admit that at first the truth does not make them comfortable, but in the long run it makes them truly free.
Part of this article was originally published in 2013.
---
[1] Henry Louis Gates, "Did Black People Own Slaves?," The Root, March 4, 2013.
[2] Ibid.
[3]  See for example John Thornton, Africa and Africans in the Making of the Atlantic World, 1400-1800 (New York: Cambridge University Press, 1998).
[4] See for example Thomas Sowell, Economic Facts and Fallacies (New York: Basic Books, 2008), 160-162; Thomas Sowell, Black Rednecks and White Liberals (New York: Encounter Books, 2005), chapter 3.
[5] See for example Rodney Stark, For the Glory of God: How Monotheism Led to Reformations, Science, Witch-Hunts, and the End of Slavery (Princeton: Princeton University Press, 2003), chapter 4.
[6] Ibid.
[7] Thornton, Africa and Africans, 74.
[8] For a comprehensive study, see Thomas Sowell, Race and Culture: A Worldview (New York: Basic Books, 1994), 149-150, and chapter 7; Stark, For the Glory of God, 291-292.
[9] Sowell, Race and Culture, 149-150, 186.
[10] See for example Rodney Stark, For the Glory of God, chapter four.

[11]

See for example Don Jordan and Michael Walsh, White Cargo: The Forgotten History of Britain's White Slaves in America (New York: New York University Press, 2007).
[12] See for example Paul Baepler, ed., White Slaves, African Masters: An Anthology of American Barbary Captivity Narratives (Chicago: The University of Chicago Press, 1999).
[13] Sowell, Race and Culture, 186-187.
[14] See Robert C. Davis, Christian Slaves, Muslim Masters: White Slavery in the Mediterranean, the Barbary Coast and Italy, 1500-1800 (New York: Palgrave MacMillan, 2003).
[15] Sowell, Race and Culture, 150; Stark, For the Glory of God, 292.
[16] Quoted in Thomas Sowell, The Vision of the Anointed: Self-Congratulation as a Basis for Social Policy (New York: Basic Books, 1995), 64.
ATTENTION READERS
Due to the nature of independent content, VT cannot guarantee content validity.
We ask you to
Read Our Content Policy
so a clear comprehension of VT's independent non-censored media is understood and given its proper place in the world of news, opinion and media.
All content is owned by author exclusively. Expressed opinions are NOT necessarily the views of VT, other authors, affiliates, advertisers, sponsors, partners or technicians. Some content may be satirical in nature. All images within are full responsibility of author and NOT VT.
About VT
-
Read Full Policy Notice
-
Comment Policy