by Fabio Giuseppe Carlo Carisio
UPDATE
«The Russian Defense Ministry Sergey Shoigu, has confirmed that it conducted a missile test that hit and destroyed an old, inoperable satellite one day after the US State Department accused Moscow of being "irresponsible" and "reckless."» wrote in an update
Russia Today
.
According to the ministry, the test took place on Monday and hit a Soviet-era Celina-D type reconnaissance satellite, which has been in orbit since 1982. This information corresponds with assertions made by Western media that the target was Kosmos-1408, an Electronic and Signals Intelligence satellite.
Russia described the decision to conduct the test as a planned activity to strengthen its defense capabilities and a way to prevent "the possibility of sudden damage to the country's security in the space sphere and on the ground."
Blinken attacked Moscow for claiming to oppose "the weaponization of outer space" while simultaneously sending a missile to destroy a satellite.In response, the Russian Defense Ministry slammed Washington as "hypocritical," while Foreign Minister Sergey Lavrov noted that Washington itself was responsible for an arms race in space.
Last year, Lavrov called for rules that would prevent the placement of weapons in space."The plans of the US, as well as those of France and NATO as a whole, to place weapons in outer space are taking shape," he said at the time. "We are convinced that it is not too late to develop measures acceptable for all to prevent confrontation in outer space."
ARTICLE PUBLISHED  ON NOVEMBER, 15, 2021
«The U.S. government has condemned a Russian anti-satellite missile launch that blew up a Russian satellite on Monday, generating debris that now endangers the International Space Station» according to Tara Copp, Defense One senior reporter.
"Today, miles above us, there are American astronauts and Russian cosmonauts on the International Space Station. What the Russians did today, with these 1,500 pieces of trackable orbital debris, poses a risk not only to those astronauts, not only to those cosmonauts but to satellites of all nations," said State Department spokesman Ned Price.
Price added that the impact also generated hundreds of thousands of pieces of debris too small to be tracked.
Pentagon press secretary John Kirby said the United States was given no advance notice of the launch.
"We watch closely the kinds of capabilities that Russia seems to want to develop which could pose a threat not just to our national security interest, but the security of other spacefaring nations," Kirby said.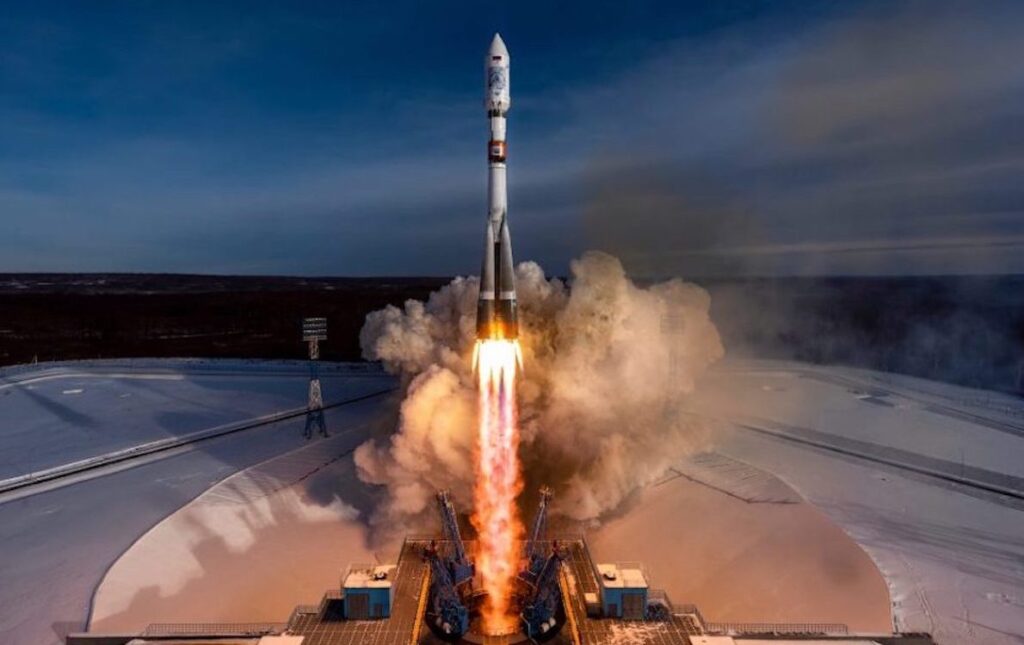 U.S. Space Command has previously warned that the number of objects and pieces of debris from past collisions of objects or old parts of aging or no-longer functioning systems now cluttering low Earth orbit has grown 22 percent in the last two years, to about 35,000 trackable items, not including the new debris generated from Monday's ASAT test.
«The crew on board the ISS reportedly briefly withdrew into their modules due to some of the debris intersecting the station's orbit, but there were no reports of damage» wrote Russia Today.
US Naval Presence Off Russia's Black Sea Coast 'Clearly a Provocation', EU Politician Says
Later in the day, NASA Administrator Bill Nelson told the Washington Post it was "outrageous" and "unconscionable" that Russia carried out the missile strike, adding that he believes the Russian space agency "didn't know anything about this. And they're probably just as appalled as we are."
Fabio Giuseppe Carlo Carisio
© COPYRIGHT GOSPA NEWS
no reproduction without authorization

---
MAIN SOURCES
GOSPA NEWS – WEAPONS' LOBBY INVESTIGATIONS
Fabio is Director and Editor of Gospa News; a Christian Information Journal.
Fabio Giuseppe Carlo Carisio, born on 24/2/1967 in Borgosesia, started working as a reporter when he was only 19 years old in the alpine area of Valsesia, Piedmont, his birth region in Italy. After studying literature and history at the Catholic University of the Sacred Heart in Milan, he became deputy director of a local newspaper and specialized in judicial reporting.
For about 15 years he is a correspondent from Northern Italy for the Italian newspapers Libero and Il Giornale, also writing important revelations on the Ustica massacre, a report on Freemasonry and organized crime.
With independent investigations, he collaborates with Carabinieri and Guardia di Finanza in important investigations that conclude with the arrest of Camorra entrepreneurs or corrupt politicians.
In July 2018 he found the counter-information web media Gospa News focused on geopolitics, terrorism, Middle East, and military intelligence. He is a correspondent from Italy for the French news site Reseau International.
He worked for many years for the magazine Art & Wine as an art critic and curator.
ATTENTION READERS
Due to the nature of independent content, VT cannot guarantee content validity.
We ask you to
Read Our Content Policy
so a clear comprehension of VT's independent non-censored media is understood and given its proper place in the world of news, opinion and media.
All content is owned by author exclusively. Expressed opinions are NOT necessarily the views of VT, other authors, affiliates, advertisers, sponsors, partners or technicians. Some content may be satirical in nature. All images within are full responsibility of author and NOT VT.
About VT
-
Read Full Policy Notice
-
Comment Policy