by Fabio Giuseppe Carlo Carisio
NTI designed a fictional scenario for our exercise to create an opportunity for participants to discuss urgently needed improvements in global capabilities to prevent and respond to pandemics. For the exercise design, we wanted to select a pathogen that would be a plausible fit for our scenario, and we chose monkeypox from a range of options offered by our expert advisers.
One of the factors in selecting monkeypox was the value of selecting a pathogen with different features than the SARS-CoV-2 virus, which encouraged exercise participants to consider issues beyond those that have already been highlighted by the current pandemic.
The fact that several countries are currently experiencing an outbreak of monkeypox is purely a coincidence. The key takeaway from our exercise is not the specific pathogen in our fictional scenario; it's the fact that the world is woefully unprepared to guard against future pandemics, and that we need to take urgent action to address this vulnerability written in a statement Nuclear Threat Initiative, which in March 2021 partnered with the Munich Security Conference to conduct a very suspicious tabletop exercise on reducing high-consequence biological threats.
WUHAN-GATES – 46. "SARS-COV-2 Designed Bioweapon. Toxic structure May be Replicated in Vaccines". US Army Ret. Colonel said
Indeed, now the World Health Organization (WHO) on the last days held an emergency meeting to discuss the outbreak of monkeypox after more than 100 cases were reported across 12 countries.
The 2021 NTI-MSC tabletop exercise was specifically designed to raise awareness among experts and leaders about high-consequence biological risks, to highlight gaps in global biosecurity and pandemic preparedness capabilities, and to help identify solutions and concrete actions that leaders can take to address these vulnerabilities the organizers added.
As recalled in an interesting article published by The Defender (the Children's Health Defense association led by Robert F. Kennedy junior), in October 2019, just weeks before the outbreak of COVID-19, the Johns Hopkins Center for Health Security, along with the World Economic Forum (WEF) and the Bill & Melinda Gates Foundation, organized "Event 201," a "high-level pandemic exercise" that mirrored what later followed with COVID-19 pandemic.
BREAKING! A Contagious MonkeyPox Genome Assembled AGAIN in Wuhan Institute of Virology before the Outbreak! Plot or False-Flag?
The fictional scenario in our exercise involved a hypothetical engineered strain of the monkeypox virus, which was more transmissible and more dangerous than natural strains of the virus, and which spread globally—eventually causing more than three billion cases and 270 million deaths over a period of 18 months. We have no reason to believe that the current outbreak involves an engineered pathogen, as we have not seen any compelling evidence that would support such a hypothesis. We also do not believe that the current outbreak has the potential to spread as rapidly as the fictional, engineered pathogen in our scenario or to cause such a high case fatality rate» we can read in the summary of the meeting.
According to public health experts, the current outbreak involves the West African strain of the monkeypox virus, which has historically had a case fatality rate of up to one percent, and considerably lower in countries with robust public health systems.  The current monkeypox virus is spreading in countries where it has not typically been found in the past, and public health experts are currently examining the virus to better understand what is causing its spread.
STOLTENBERG: NATO's Puppet for Gates-NWO in Pandemic as in Ukrainian War. Gavi Vaccines & Norges Bank Weapons Affairs on Yemen's Bombs
Who took part in the NTI's monkeypox pandemic simulation?
Key participants included:
Dr. Ruxandra Draghia-Akli, global head of Johnson & Johnson Global Public Health R&D and Janssen Research & Development.
Dr. Chris Elias, president of the global development division of the Bill & Melinda Gates Foundation.
Dr. George Gao, director-general of the Chinese Center for Disease Control and Prevention (the Chinese CDC).
Dr. Margaret (Peggy) A. Hamburg, interim vice president for global biological policy and programs at NTI, a member of the global health scientific advisory committee for the Gates Foundation, and a member of the board of GAVI-The Vaccine Alliance.
Sam Nunn, is a former U.S. senator who is the founder and co-chair of NTI.
Dr. Michael Ryan, executive director of the WHO Health Emergencies Program and a highly visible figure during COVID-19 times.
Dr. Petra Wicklandt, head of corporate affairs for Merck.
Several of the participants listed above also "participated" in Event 201.
WUHAN-GATES – 49. SARS-2 BIoWeapon: EU Commission Hides the Truth on Experiments Funded in China with USAID-CIA
The report is the product of a partnership between NTI, co-founded by Nunn and Ted Turner, and the Munich Security Conference.
Both NTI ($3.5 million, for "vaccine development") and the Munich Security conference ($1.2 million) received funding from the Gates Foundation.
The report itself was funded by the Open Philanthropy project, one of whose main funders is Dustin Moscovitz, co-founder of Facebook along with Mark Zuckerberg.
Open Philanthropy, over the past decade, has provided donations and grants to the following entities and for the following purposes:
$166.9 million for "global health."
$90.2 million for "biosecurity and pandemic preparedness."
$18 million for "global catastrophic risks."
$40.2 to Johns Hopkins Center for Health Security.
$17.9 to NTI.
$2.2 to The Guardian.
$1.6 to Rockefeller University.
WUHAN-GATES – 26. SARS-2 Bio-Weapon & Gold Vaccines. From CIA-WHO Tests funded by Gates to EU Summit with Pfizer, Biden's sponsor, before Pandemic!
Bill Gates has himself been remarkably prescient with his predictions of future events.
Operation Dark Winter (June 2001, less than three months before the 9/11 attacks and subsequent anthrax scare, "examining the national security, intergovernmental, and information challenges of a biological attack on the American homeland").
Operation Atlantic Storm (January 2005, "designed to mimic a summit of transatlantic leaders forced to respond to a bioterrorist attack").
The Clade X exercise (May 2018, "to illustrate high-level strategic decisions and policies that the United States and the world will need to pursue in order to prevent a pandemic or diminish its consequences should prevention fail"). Yassif helped develop the Clade X exercise.
The common denominator among all of these simulations? The Johns Hopkins Center for Health Security, which published a document titled "The SPARS Pandemic 2025-2028," comprising "a futuristic scenario that illustrates communication dilemmas concerning medical countermeasures (MCMs) that could plausibly emerge in the not-so-distant future."
THE SUSPICIOUS FALSE-FLAG & UKRAINE US BIOLABS CONNECTION
But two aspects connect this event with the bacteriological laboratories managed by the Pentagon in the countries of the former Soviet Union and lead one to suspect that the event was artfully created to build a "false flag" aimed at blaming the Wuhan Institute of Virology that during last year created a contagious genome of the monkeypox virus (MPXV). Although, as specified in the research, he built a small part of it not enough to trigger an epidemic.
UKRAINE BIOLABS – 6. DTRA DOSSIER on Bacteriological Weapons and Russia-US Deal. Putin Betrayed by Obama & Pentagon in Kiev and Tbilisi
Former Senator Nunn, the husband of a former Central Intelligence Agency officer, signed the law on arms reduction in the countries of the former Soviet Union together with Senator Richard Lugar, to whom President Barack Obama named the Tbilisi research center (Georgia) managed by the American to Big Pharma Gilead which speculated on Covid-19 thanks to its antiviral Remdesivir, which was expected to arrive just as forecast in the Event 201 exercise on the coronavirus, held a few months before the pandemic.
Attending this exercise organized by the World Economic Forum and the Bill & Melinda Gates Foundation was attended by lawyer Avril Haines, former deputy director of the CIA and bio-weapons consultant for the NTI until January 21, 2021, when she was appointed by the new president Joseph Biden Director of the National Intelligence of the US.
WUHAN-GATES – 48. Moderna Vaccine Patented 9 Months Before Pandemic. Thanks to the Fauci-Baric' Manmade SARS Viruses
Haines predicted the arrival of a coronavirus outbreak in 2018 during a conference in Camden (US). Not only. She was deputy director of the CIA while the University of North Carolina conducted dangerous laboratory SARS virus experiments created by Ralph Baric under the supervision of Anthony Fauci, thanks to funding from the Pentagon and in collaboration with the Wuhan Institute of Virology, EcoHealthAlliance, funded by Bill Gates, and the Modern American pharmaceutical company, as demonstrated in the WuhanGates 48 investigation.
Jessica A. Bell is now the NTI Senior Director of  Global Biological Policy & Programs. She holds an M.S. in Biohazardous Threat Agents and Emerging Infectious Diseases from Georgetown University, a B.S. in Forensic Biology from West Virginia University, and certifications as a Change Management Advanced Practitioner, a Project Management Professional, and an ICAgile Professional.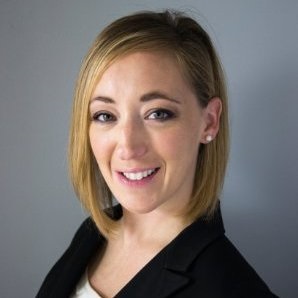 Prior to joining NTI, Bell served as a senior advisor to the Defense Threat Reduction Agency's Cooperative Threat Reduction (CTR) program, where she helped to shape CTR's strategic messaging, engage key stakeholders across the nuclear, chemical, and biological threat reduction communities, and coordinate congressional and departmental requirements. She also served in a Booz Allen leadership role supporting the Biological Threat Reduction Program, where she assisted in the development of programmatic guidance, threat-reduction metrics, and requirements documentation while also managing a large team of global health specialists.
UKRAINE BIOLABS – 7. "Illicit Ebola and Smallpox researches run by US". Alert by Russian Lawmaker. Intrigue between Gates, NATO, Soros, CIA on SARS-2
In recent days Russian lawmakers stated that Pentagon and DTRA conducted dangerous experiments on potential bacteriological weapons. The US researched Ebola and smallpox viruses in Ukraine, said Irina Yarovaya, Co-Chair of the Parliamentary Commission on Investigation of US Biological Laboratories in Ukraine.
All these are coincidences only? Further, Merck, whose head of corporate affairs participated in the monkeypox simulation, was the subject of an FBI and CDC investigation in November 2021 regarding 15 suspicious vials labeled "smallpox" at a Merck facility in Philadelphia.
According to a WHO report, the West African strain of monkeypox originated in Nigeria, another state in which the US has deployed its biological infrastructure. According to available information, there are at least four Washington-controlled laboratories operating in Nigeria the Russian Defence Ministry further claimed.
Against the backdrop of multiple US biosafety violations and the negligent storage of pathogenic biomaterials, we call on the World Health Organisation leadership to investigate the US-funded Nigerian laboratories in Abuja, Zaria, Lagos and inform the global community of the results it added, according to The Intel Drop, the new investigative website created by American intelligence expert Gordon Duff.
THE WHOLE ARTICLE CONTINUES HERE
Fabio Giuseppe Carlo Carisio, © COPYRIGHT GOSPA NEWS, prohibition of reproduction without authorization, follow Gospa News on Telegram
---
MAIN SOURCES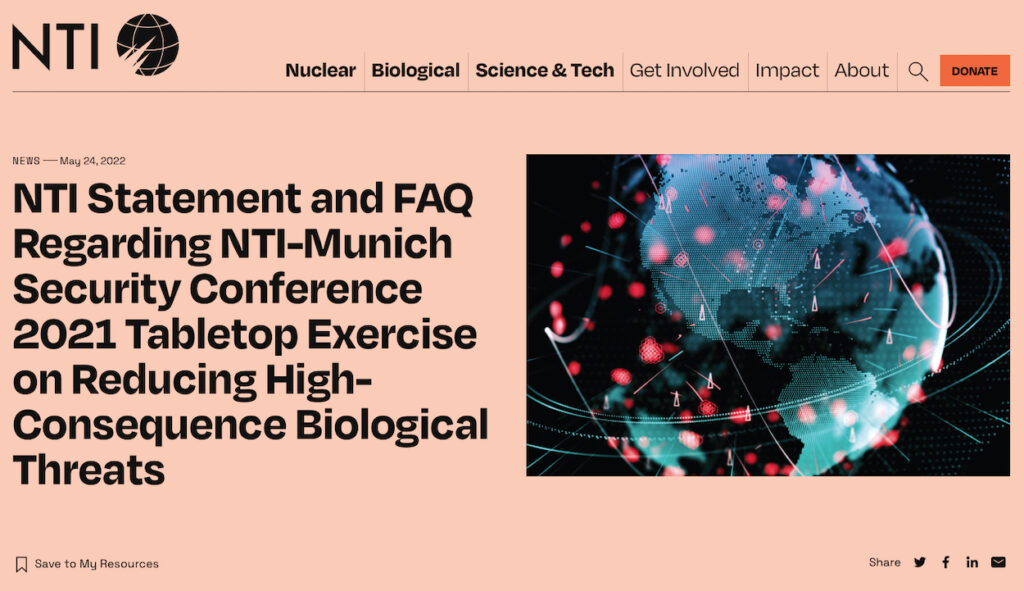 Fabio is Director and Editor of Gospa News; a Christian Information Journal.
Fabio Giuseppe Carlo Carisio, born on 24/2/1967 in Borgosesia, started working as a reporter when he was only 19 years old in the alpine area of Valsesia, Piedmont, his birth region in Italy. After studying literature and history at the Catholic University of the Sacred Heart in Milan, he became director of the local newspaper Notizia Oggi Vercelli and specialized in judicial reporting.
For about 15 years he is a correspondent from Northern Italy for the Italian newspapers Libero and Il Giornale, also writing important revelations on the Ustica massacre, a report on Freemasonry and organized crime.
With independent investigations, he collaborates with Carabinieri and Guardia di Finanza in important investigations that conclude with the arrest of Camorra entrepreneurs or corrupt politicians.
In July 2018 he found the counter-information web media Gospa News focused on geopolitics, terrorism, Middle East, and military intelligence.
His articles were published on many international media and website as SouthFront, Reseau International, Sputnik Italia, United Nation Association Westminster, Global Research, Kolozeg and more…
His investigations was quoted also by The Gateway Pundit, Tasnim and others
He worked for many years for the magazine Art & Wine as an art critic and curator.
ATTENTION READERS
We See The World From All Sides and Want YOU To Be Fully Informed
In fact, intentional disinformation is a disgraceful scourge in media today. So to assuage any possible errant incorrect information posted herein, we strongly encourage you to seek corroboration from other non-VT sources before forming an educated opinion.
About VT
-
Policies & Disclosures
-
Comment Policy
Due to the nature of uncensored content posted by VT's fully independent international writers, VT cannot guarantee absolute validity. All content is owned by the author exclusively. Expressed opinions are NOT necessarily the views of VT, other authors, affiliates, advertisers, sponsors, partners, or technicians. Some content may be satirical in nature. All images are the full responsibility of the article author and NOT VT.