by Fabio Giuseppe Carlo Carisio for VT Europe
UPDATE ON NOVEMBER, 16, 2 PM CET
The deadly explosion in Poland on Tuesday night was "likely caused" by a Ukrainian air defence missile but Russia carries the "ultimate responsibility" for the incident, Jens Stoltenberg said on Wednesday
"Our preliminary analysis suggests that the incident was likely caused by a Ukrainian air defence missile fired to defend Ukrainian territory against Russian cruise missile attacks," the NATO Secretary General told reporters after an emergency meeting of the alliance's Security Council.
He stressed that the investigation into the explosion is still ongoing but that there is "no indication that this was the result of a deliberate attack. And we have no indication that Russia is preparing offensive military actions against NATO."
---
POSTED ON NOVEMBER, 15, 10 PM CET
Russia has not carried out any strikes against targets near the Polish-Ukrainian border, the defense ministry in Moscow said on Tuesday, following reports of a missile striking the village of Przewodow and killing two civilians.
Some Western media outlets and politicians have claimed that Russia is responsible for the incident. However, no evidence has been provided to support such assertions.
Missile fragments, photos of which were published by Polish media outlets on the scene, "have nothing to do with Russian weapons," the Russian Defense Ministry said.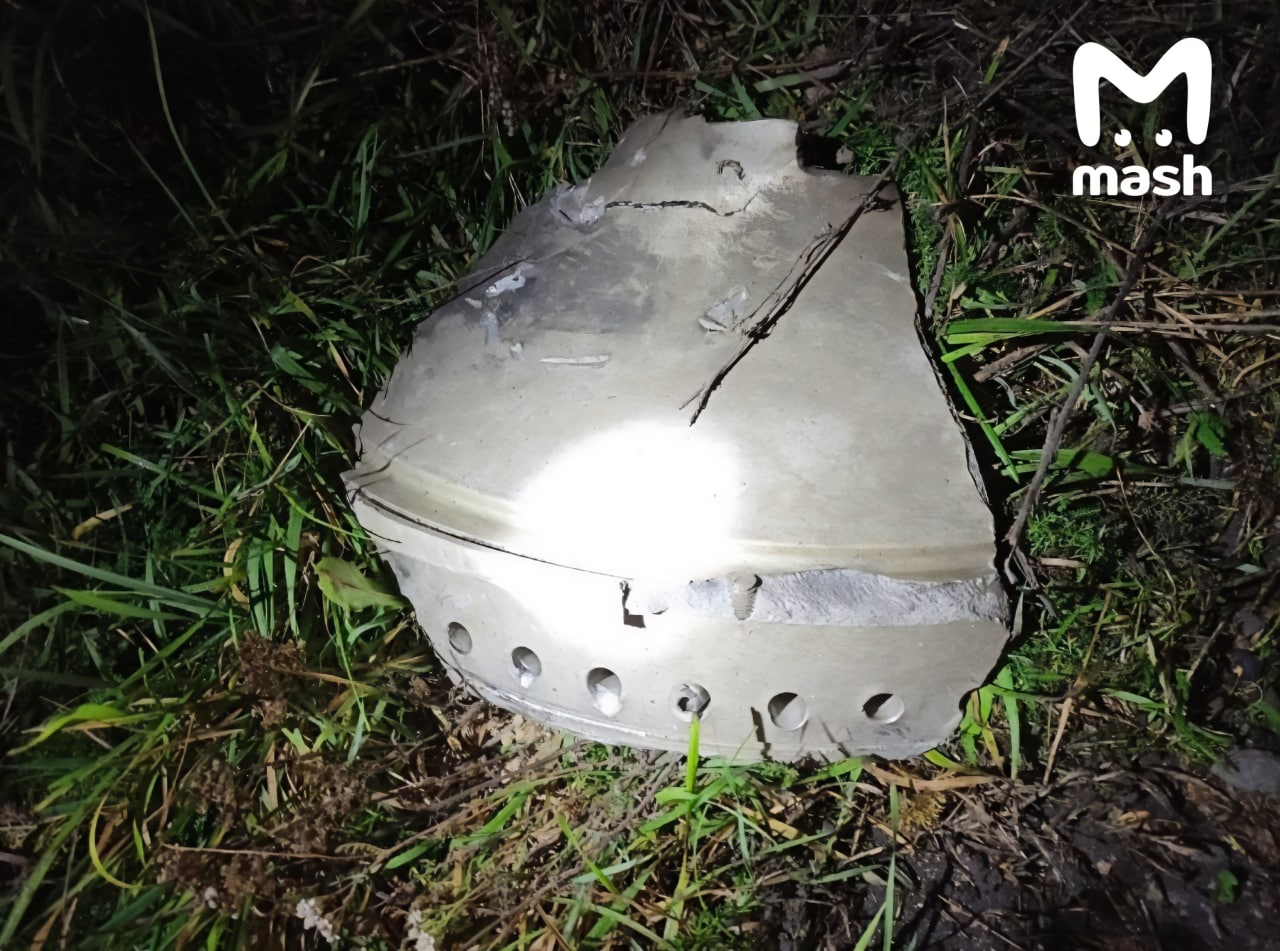 Statements by the Polish media and officials about the alleged 'Russian' missiles falling in the area of the village of Przewodow are "a deliberate provocation in order to escalate the situation," the Russian military added.
Russia's Mash Telegram channel has published a photo of what it said is a fragment from an S-300 defence system missile. This Soviet-era equipment is used by Ukraine.
Meanwhile, other sources have pointed the finger at Russia. Moscow fired dozens of missiles at Ukraine earlier on Wednesday.
Serious Clues of NATO-Kiev Attacks. UK Plot on Crimean Bridge. 8 Arrests by FSB. Mysterious Leak in an Oil Pipeline. Drone Killer Found near Nord Stream
Poland convened an emergency meeting of its national security council on Tuesday evening, after reports that at least two civilians were killed when one or more missiles struck the village in the Lublin region, just across the border with Ukraine.
According to BBC, Mark Cancian, from think tank CSIS, believes it may be from an S-300 system. This type of missile is typically used for surface-to-air attacks, and has been used by both Russia and Ukraine throughout the war.
State news agency Ria Novosti quoted a Russian "military expert" who claimed that Russian cruise missiles "would not have been able to reach Polish territory, but Ukrainian S-300 [surface-to-air] missile systems, functioning abnormally, could".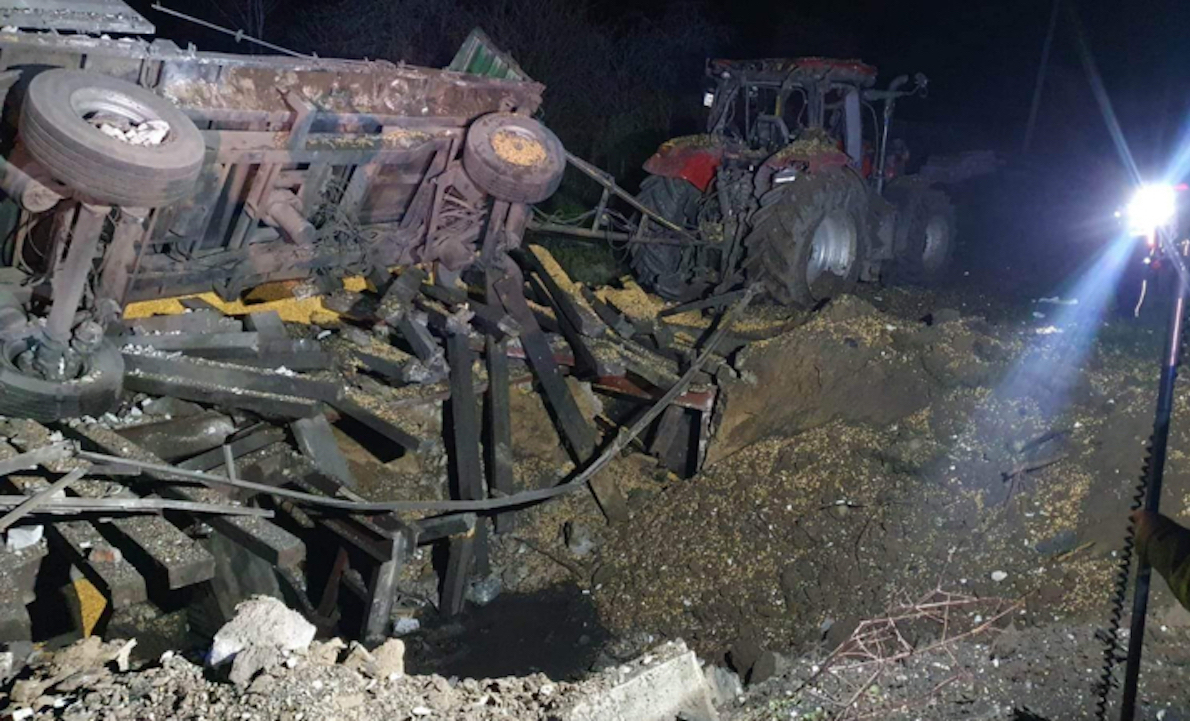 The abbreviation S-300 (in Cyrillic: C-300, NATO reporting name: SA-10 Grumble, SA-12 Giant/Gladiator, SA-20 Gargoyle) identifies a family of long-range anti-aircraft weapon systems, first of Soviet and then Russian manufacture, they entered service starting from the 70s in the ranks of the Soviet armed forces and therefore were then built in 6 different and more updated versions over the years.
That's why the Russian Defense Ministry claims that the fragments found in Poland are a Soviet-era S-300 that is no longer used by Moscow.
An evolution of the S-300 systems, identified under development as S-300-PMU-3, is the new generation S-400 Triumf anti-aircraft system, which entered service with the Russian Aerospace Forces in 2007 and is located in Crimea since August 2016.
Since 2019, the latest generation S-500 Prometeij missile has also been in production, used since 2021 to protect the Moscow Oblast.
While the AP reported that Russian missiles had crossed into Poland, citing an unnamed "senior US intelligence official," the Pentagon declined to corroborate the claim.
"I can tell you that we don't have any information at this time to corroborate those reports and are looking into this further," Air Force Brigadier General Patrick Ryder told reporters, when asked about the Przewodow incident.
Polish government spokesman Piotr Mueller called on the media and the public "not to publish unconfirmed information."
NATO consultations possible
Officials from the Baltic states blamed Russia and claimed that Poland should invoke NATO's Article 5 in retaliation. Meanwhile, Ukrainian President Vladimir Zelensky accused Russia of "terrorism" and said NATO needed to "act"against this "attack on collective security."
Poland has put its military on alert and is discussing whether to invoke NATO's Article 4, officials in Warsaw said on Tuesday evening. The government is still investigating the cause of explosions in a village near the border with Ukraine, which Kiev blamed on Russia.
Article 4 is a mechanism invoked in cases when a NATO member feels threatened, which requires consultations with the other 29 member states and a consensus decision on how to proceed. It is different from Article 5, which obligates the bloc to defend a member attacked from the outside.
MAIN SOURCES
STRATEGIA DEL TERRORE GLOBALE DA 007 NATO & "14 EYES". Pandemia da Laboratorio, Crisi Gas, Attentati di Kiev per la III Guerra Mondiale
WEAPONS LOBBY – 8. American Armaments Sales in Europe Booming thanks to the War in Ukraine: "US Colony after Nato Coup"
FUGA DA CHERSON PER PROTEGGERE I FILO-RUSSI UCRAINI DAI LIBERATORI "NAZISTI". Una Sconfitta per Mosca non è una Disfatta
ATTENTION READERS
Due to the nature of independent content, VT cannot guarantee content validity.
We ask you to
Read Our Content Policy
so a clear comprehension of VT's independent non-censored media is understood and given its proper place in the world of news, opinion and media.
All content is owned by author exclusively. Expressed opinions are NOT necessarily the views of VT, other authors, affiliates, advertisers, sponsors, partners or technicians. Some content may be satirical in nature. All images within are full responsibility of author and NOT VT.
About VT
-
Read Full Policy Notice
-
Comment Policy